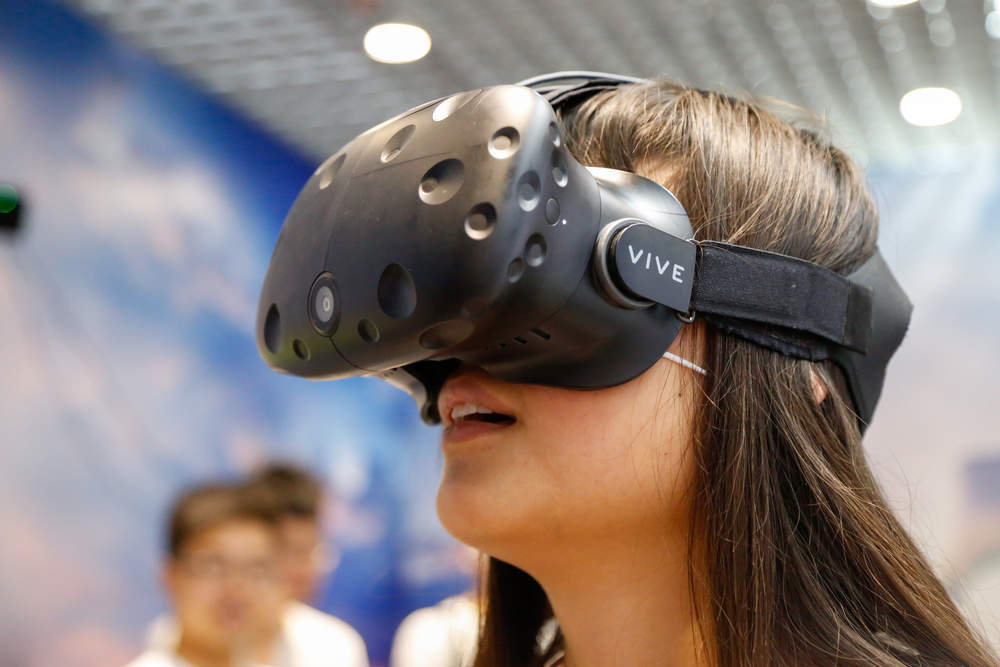 Augmented reality was expected to dominate video gaming at CES 2018, but so far it seems to be another big year for virtual reality technology.
The Consumer Electronics Show showcases everything from new cars to televisions. The world's biggest and most innovative tech companies turn out to parade their latest products and advancements.
Virtual reality companies certainly haven't held back this year. Following a number of exciting announcements, fans of immersive tech have a lot to look forward to in the coming years.
Is this the end of low-res VR?
If you have had the opportunity to experience gaming in virtual reality, you will know just how immersive this up-and-coming technology can be. However, you will also know just how easily that immersion is broken by pixelated and blurry visuals.
Alongside motion sickness and too many wires, low resolution displays are one of few complaints that early adopters have about VR.
However, HTC has used CES 2018 to unveil its new HTC Vive Pro model, which they hope will, at the very least, improve VR's overall appearance somewhat. HTC has increased the resolution of the Vive's dual-OLED display to 2880 x 1600. This is a 78 percent increase on the current model, which offers a resolution of 2160 x 1200.
HTC have also addressed a number of smaller issues that Vive owners reported. For example, the new model will feature a redesigned headstrap and built-in headphones.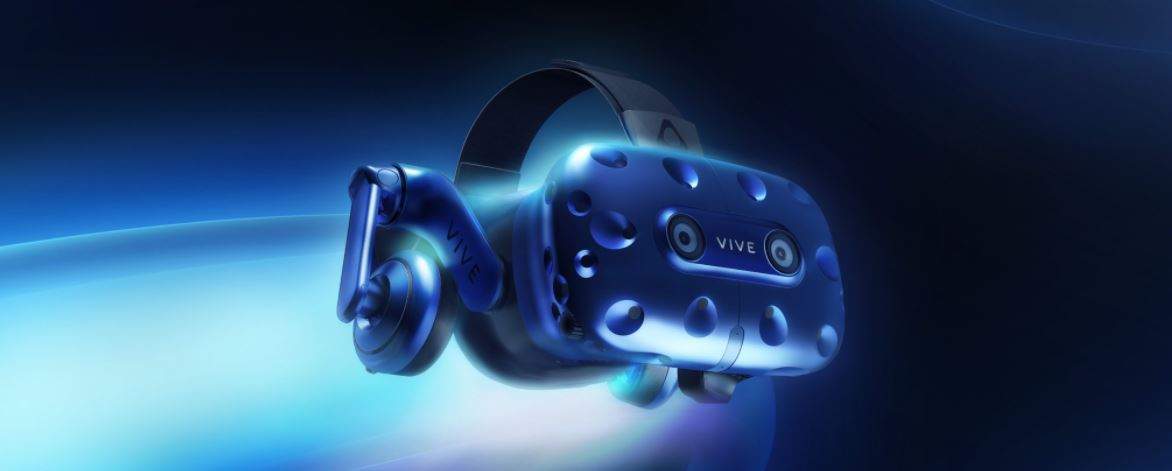 Improved viewing
NextVR also announced Six Degrees of Freedom, or 6DoF for short.
NextVR have taken their place as the leaders in live virtual reality broadcasting, having partnered with a number of big sports and entertainment organisations and tournaments in order to transport VR users to major events.
While these broadcasts are already impressive, NextVR hopes that 6DoF will take it to the next level. The company has stated that the updated technology will make their streams even more realistic by allowing users to move around the environment, which will shift your view of the action accordingly.
Mobile virtual reality moves a step closer
Not VR for your mobile phone. Google Daydream and Samsung Gear already have that market well covered. We're talking about VR without a separate console and trailing wires that doesn't limit your movement.
The Facebook-owned company announced the Oculus Go back in October. This affordable headset is a standalone headset, meaning that it doesn't need to be plugged into a separate device to function. Oculus hope that the device will capture the mid-level VR market, sitting somewhere between mobile VR and high-end VR.
The Oculus Go was the centre piece of Qualcomm's CES 2018 press conference. Unfortunately, Facebook failed to give an update on the headset's release date. However, they did announce that they were partnering with Xiaomi in order to manufacture and release the device internationally.
Oculus heads to China
Likely due to Facebook's frosty relationship with the Chinese government, a device largely the same as the Oculus Go has been developed for release in the East Asian country under the Xiaomi brand.
Both headsets will be powered by Qualcomm's Snapdragon 821 system-on-a-chip, which is capable of running all of the apps and games designed for Samsung's Gear VR software.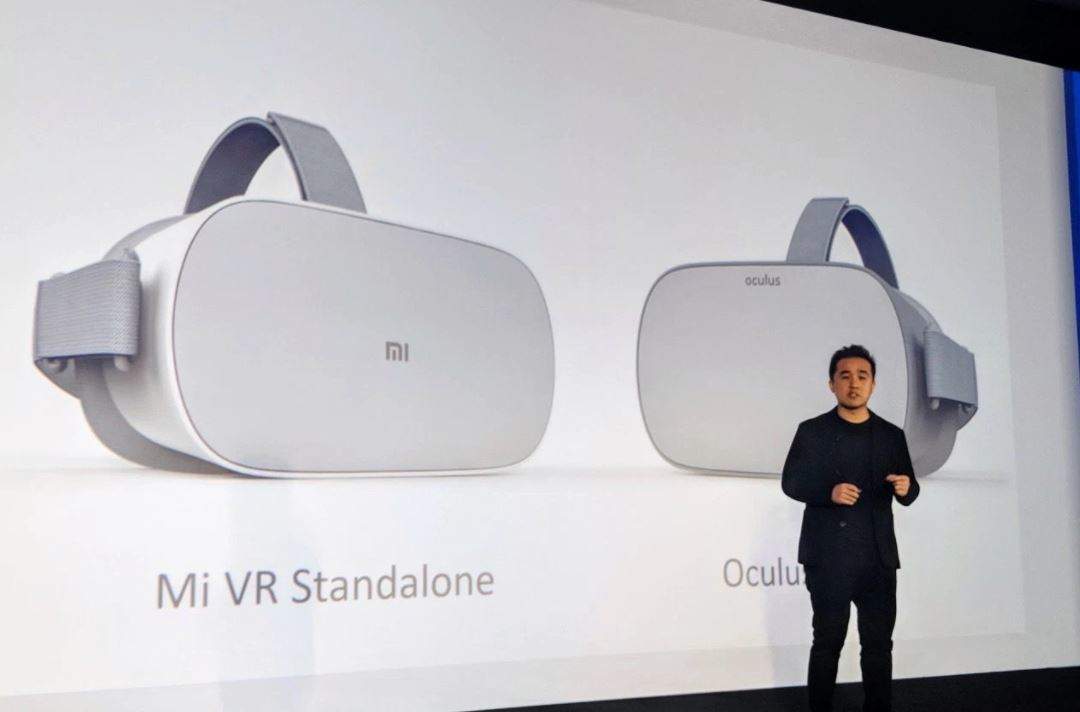 New ways to explore virtual reality
New hardware is all well and good, but it's the software that makes a system worth buying. As CES has shown, developers are working hard to bring VR users new ways to explore the technology.
We'll start with what CES has deemed to be the biggest advancement currently in development. CES has awarded Looxid Labs the CES 2018 Best of Innovation Award in the Virtual and Augmented Reality category for their work on brain tracking in VR.
Their LooxidVR headset comes complete with EEG censors and eye-tracking cameras that capture insights into how users interact and respond to VR environments. In essence, Looxid Labs have produced a virtual reality analytical system.
This has a range of potential uses. Doctors could use it to track how patients respond to certain situations, for example. Likewise, game developers could use the software to tailor content depending on emotional responses.
Looxid isn't the only lesser known developer to have made headlines at CES 2018.
Black Box VR has also caught attention with their immersive VR gym experience. Their 30 minute demo encourages exercise by placing users in a VR arena to compete against an avatar.
Despite safety concerns, mixing VR and exercise is an area that many tech companies are exploring. Black Box VR hope to capture the market by building VR gyms across the US in the future.
Steam tracking, but better
While unconfirmed, reports suggest that Valve will show off a new version of their SteamVR Tracking technology at CES.
This provides users with access to room-scale VR, similar to what the HTC Vive currently offers using version 1.0 of Valve's software. However, SteamVR Tracking 2.0 is expected to be smaller, quiet and use less power. Exciting stuff.
The best part? The new tech will use new sensor technology, which will increase the tracking area to 10×10 metres. You probably don't, but if you have that amount of space solely for VR use, this is great news.
Regardless, it will be welcomed by developers, who will have a bigger space to play with when building new VR environments.