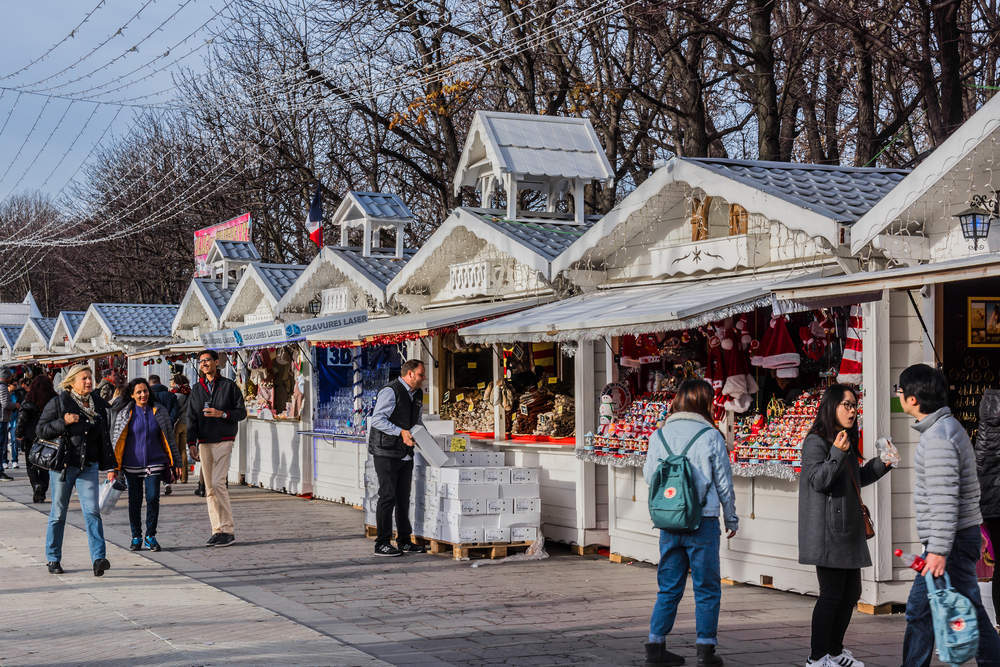 People travelling in and out of Paris are having to deal with around 500 kilometres of traffic jams today, 200 kilometers more than a typical Monday.
Massive delays are being caused by workers taking part in the so-called operation escargot, protesting the ban on Christmas markets that have taken place on the Champs-Elysees in the run up to the festive period since 2008.
The protest, led by Marcel Campion — who is also known as the King of the fairgrounds and the CEO of the gypsies — was triggered by the decision made by the Paris City Council in June this year to block the markets.
According to Le Parisien, 240 vendors and 2,000 jobs will be lost due to the decision.
The council said it wants to replace the Christmas markets with "attractive and innovative events which enhance the Champs-Elysees in a cultural and aesthetic dimension, which keep in line with this exceptional site".
Paris officials branded the market's entertainment and products as "mediocre".
Campion, who runs Loisirs Associes, the company in charge of the Christmas Markets, defended the quality of goods on offer and said:
We have a six-year contract with the city which is being called into question after only two years.
This decision to ban the markets has riled fair ground workers, particularly Campion.
One market worker, the 38-year-old Alexandre Hameau, said:
We're losing two to three months' salary, we have loans, children, and no opportunity to change [he council's] mind.
Campion said: "The fairground world is in turmoil."
Police had to prevent fairground workers from setting up markets around the Champs-Elysees without permission.
However, it's not just the Christmas market ban that's caused upset amongst staff.
Campion's whole empire appears to be at tipping point.
Campion, aged 77, has been indicted twice for abuse of corporate assets and the so-called offence of favouritism.
Born into a family of market and fair ground workers, and setting up a chip van from his own savings at a young age, Campion has built up an empire over the years, making a number of enemies along the way.
A fair ground at Bastille has also been cancelled "without explanation" according to Campion.
For Bastille…that's 50 percent of their annual turnover, they're not going to give up easily, there's going to be one hell of a shake-up.
Campion's fair ground at the Grand Palais was also closed.
The protests appear unlikely to have any affect. After several days of meetings between Campion and the city, police chief commissioner Michael Delpuech said: "The decision of the city of Paris, unless a judge decides otherwise, is binding."