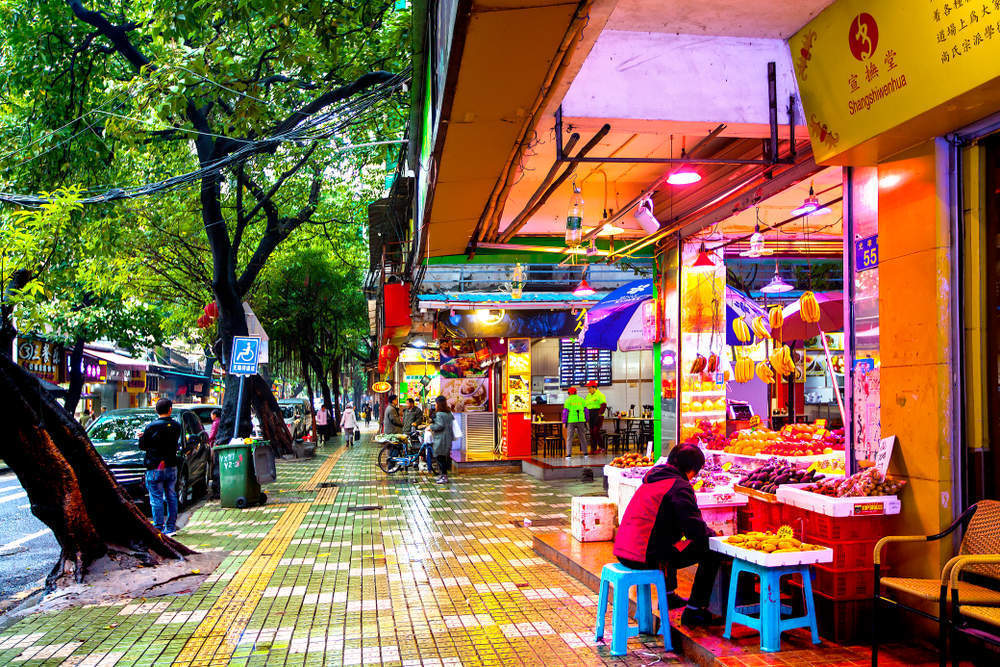 China's growth for 2018 has been set at "around 6.5%", down from last year — the first time in seven years the pace of growth had picked up.
The figure was announced at the opening session of the annual National People's Congress — China's rubber stamp-parliament — by premier Li Keqiang and is in line with the country's existing expansion goals.
Actual growth in 2017 exceeded the official target, reaching 6.9%.
Meanwhile, the country cut its budget deficit target for the first time since 2012, down to 2.6% of gross domestic product from 3% in the past two years.
Li said that China's economics and financial risks were "on the whole manageable".
A report circulated to delegates and reporters said:
In the process of soliciting opinions and conducting grassroots investigation and research, many regions, sectors and numerous party cadres unanimously appealed for amending the constitution.

However, Li also announced that China will increasingly clampdown on financially risky operations which have threatened some major companies in the country.
Last month Beijing took control of insurance and financial giant Anbang.
The decision to take control of the company for one year was taken with immediate effect to protect the interests of consumers and stakeholders of the private insurers, according to China's state regulator.
The International Monetary Fund has reported the country's debt has ballooned in recent years and is now equivalent to 234% of the total output.
In October last year Xi declared a "new era" in which achieving high-quality growth, reducing pollution, and controlling financial risk would take precedence over numerical growth targets.
It's expected that the National People's Congress will ratify the proposal to scrap the 10-year presidential term limit at its annual session that opened today.
This meeting is the first annual meeting of the National People's Congress' new five-year term.
Lawmakers are expected to begin incorporating president Xi Jinping's thoughts into the constitution and remove the limit on him continuing in the top job beyond 2023.
The US is watching out for the new Chinese defence budget. Last year China raised its annual military spending to $151 billion – still only a fraction of US spending.
But with US president Donald Trump planning to arm the US military with a $686bn (€557bn) budget, Beijing could follow suit.