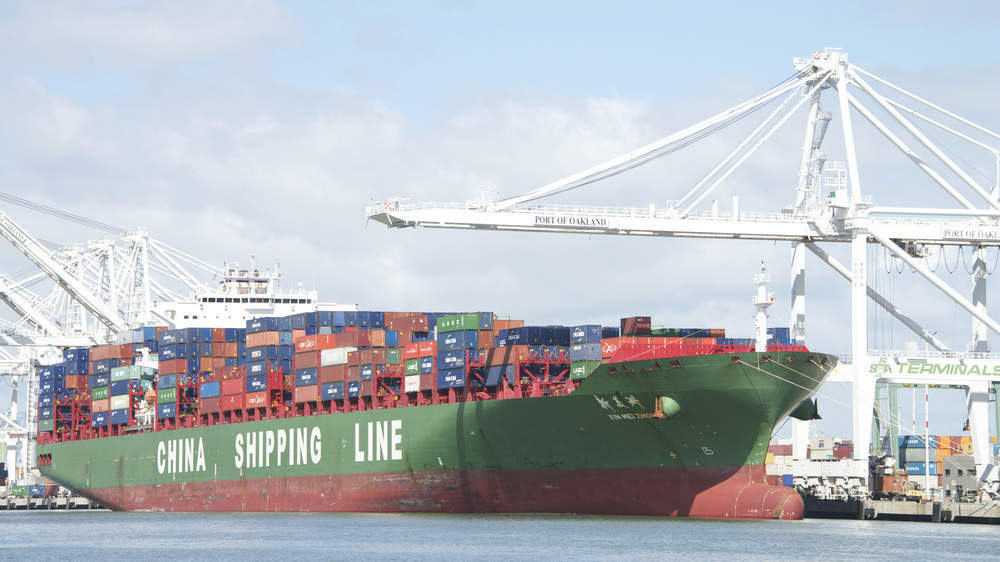 China has posted its first trade deficit since February last year due to exports coming out of the country falling last month.
The unexpected fall in China's export growth has raised questions about the health of one of the economy's key growth drivers as the country teeters on the brink of a trade war with the US.
However China's March import growth beat expectations — suggesting the country's domestic demand may be able to absorb international trade shocks.
China's dollar-denominated exports fell 2.7% year on year in March, according to figures from the General Administration of Customs.
A Reuters poll of economist had forecast a 10% increase.
Meanwhile, imports rose 14.4% in dollar-denominated terms, above the 10% increase forecast leaving a trade deficit of $4.98 billion. Analysts had forecast a trade surplus of $27.21 billion.
China's trade surplus with the US contracted 13% from a year earlier. US President Donald Trump is demanding Beijing take steps to narrow its trade deficit with the US which Washington says stood at a record $375.2 billion last year.
The figures come as the US and China have been exchanging threats to impose import tariffs.
Trump has approved a possible tariff hike on $50 billion of Chinese goods in response to complaints Beijing steals or pressures foreign companies to hand over technology.
However, there has been no hard timeline set by either Washington or Beijing for the actual imposition of tariffs — leaving the door open for negotiations and a possible compromise which could limit the damage to both sides and other trade-reliant economies.
Monthly trade balance of goods in China from February 2017 to February 2018 (in billion US dollars)
Julian Evans-Pritchard of Capital Economics played down the significance of the report. He said:
The upshot is that the latest trade data suggest that both domestic and foreign demand held up well in March. The biggest risk going forward is clearly that the current trade tensions escalate to the point where meaningful tariff barriers are erected. But even if this is avoided, trade looks likely to soften slightly over the coming quarters given that global growth now appears past its peak and China's own economy faces rising headwinds from tighter policy.
Earlier this week International Monetary Fund (IMF) chief Christine Lagarde warned countries that a looming trade war risks "tearing apart" the World Trade Organisation's global economic order.
In a speech at the University of Hong Kong, Lagarde warned that protectionism creates uncertainty and instability by undermining confidence in the global supply chain and markets.