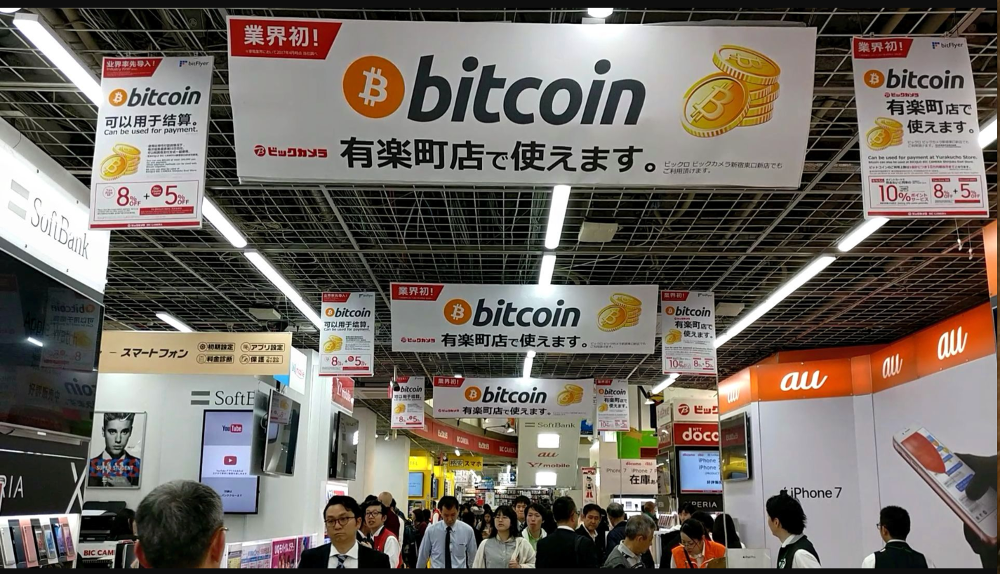 Japan's Financial Services Agency (FSA) has enacted a cryptocurrency crackdown ordering two cryptocurrency exchanges in the country to suspend operations.
The move follows a massive hack in which thieves stole hundreds of millions of dollars in virtual currencies.
The FSA ordered FSHO and Bit Station, exchanges based in Yokohama and Nagoya, to temporarily halt their operations for a month from today.
It also told Coincheck — where 523 million coins tied to the NEM blockchain project were stolen in January — it needed to make improvements and penalised three others, including one operated by publicly listed GMO Internet.
Those other four exchanges are Tech Bureau, GMO Coin, and Mister Exchange.
Coincheck has been told to respond with a plan to improve its internal systems by 22 March. GMO Internet shares fell as much 3.6% in Tokyo.
What was said:
The agency said that FSHO "does not have a proper system to monitor trading and has not given training to its employees," while an employee of Bit Station "diverted digital currency deposited by clients for his personal use".
Junko Suzuki, a spokeswoman for GMO, said:
We will make efforts with all of our power to restore trust as early as possible.
Why it matters:
Japan has so far been accommodating to cryptocurrencies, attracting international business and investment in the blockchain technology that underpins it.
Meanwhile, China is cracking down on virtual currencies, the UK and the US are encouraging use of its technology.
Last year, Japan became the world's first country to regulate cryptocurrency exchanges at the national level.
After the Coincheck heist, the FSA said it would investigate all cryptocurrency exchanges for security gaps.
Bitcoin — the largest cryptocurrency — fell sharply last night on the, extending its three-day slide. Rival tokens also slipped, with Ripple, Ether and Litecoin declining around 1%.
Background:
As many as 10,000 businesses in Japan are thought to accept bitcoin, and bitFlyer — the country's main bitcoin exchange — saw its user base grow beyond one million in November last year.
Japan has officially licensed 16 virtual-currency exchanges, and more, including Coincheck, are applying for licenses. As much as half of the world's bitcoin trading is estimated to be in yen.
According to Coincheck an unidentified thief stole 523 million coins worth around $1 each in January, which wasn't reported until eight hours after the initial breach — when Coincheck staff noticed an alert pointing to a sharp drop in their NEM coin reserves.
The losses top the $480 million in bitcoin stolen in 2014 from another Japanese exchange, Mt. Gox.
In February, seven plaintiffs — two companies and five individuals — filed a lawsuit against Coincheck. They are seeking the reimbursement of $184,000 in virtual currencies and further compensation for interest lost due to the hack.
The exchange has promised to repay about $425 million of the cryptocurrency it lost in the theft. Last month it said it has sufficient funds to make the repayments, but declined to specify when it would repay investors affected.