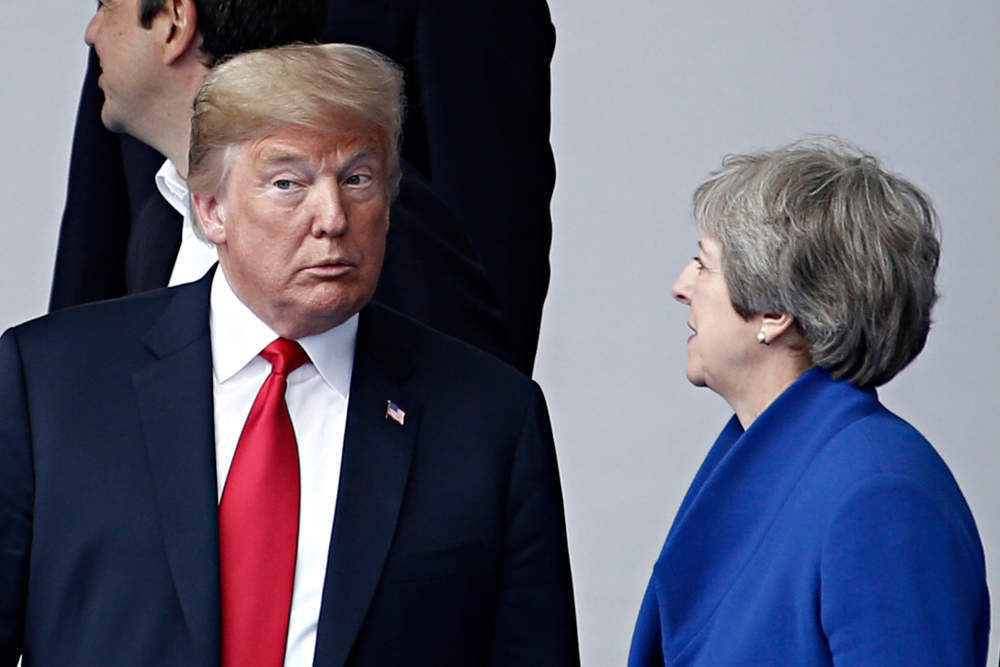 Good morning, here's your Wednesday morning briefing to set you up for the day ahead. Look out for these three things happening around the world today.
Google, Apple, Twitter and Amazon grilled on data privacy
Representatives from US tech giants Google, Apple, Twitter, and Amazon will attend a hearing conducted by the United States Senate Committee of Commerce, Science, and Transportation today to discuss the state of consumer data privacy.
The session will examine the policy of technology and communication firms and review the use of customer data. Attendees will also be given the chance to suggest possible ways to effectively safeguard consumers without harming future innovation.
Senator John Thune, chairman of the committee, said: "Consumers deserve clear answers and standards on data privacy protection,"
Witnesses include Amazon's Vice President of Global Public Policy Andrew DeVore, Google's Chief Privacy Officer Keith Enright, Twitter's Global Data Protection Officer Darmien Kieran, and Apple's Vice President of Software Technology Guy Tribble.
The hearing will take place at the Dirksen Senate Office Building in Washington D.C., starting at 3pm London time.
May and Trump talk Brexit
Prime Minister of the United Kingdom Theresa May will meet President of the United States Donald Trump today on the sidelines of the United Nations General Assembly, a senior UK official has confirmed.
The two leaders are expected to discuss the uncertainty surrounding Brexit, as well as the potential of a future bilateral trade deal with the US.
A previous meeting between May and Trump during the latter's visit to the UK back in July was overshadowed by a number of protests against the US leader. However, securing a deal with the US is seen as a vital post-Brexit step, as the UK attempts to offset losses caused by its March 2019 exit from the European Union.
May will also use her time at the UN General Assembly to issue a warning against the use of chemical weapons, following the use of Russian nerve agent Novichok on UK soil earlier this year.
Influencers do their part to clean up the ocean
The Prince Albert II of Monaco Foundation will host the second annual Monte-Carlo Gala this evening, which brings together influencers from around the globe to raise money for initiatives focused on cleaning up our oceans.
Headed by Monaco's Prince Albert II, the likes of Madonna, Orlando Bloom, Robert F. Kennedy Jr. and Eva Longoria will come together to take part in the event.
The Monte Carlo Gala consists of a cocktail reception and dinner. This will be followed by a charity auction, which will see items like Mike Jagger's signed guitar, artwork by Jeff Koons, and a horse-riding session with Madonna sold to the highest bidder.
According to Greenpeace, an additional 12.7 million metric tonnes of plastic finds its way into our oceans each year.
The event will take place at the Terraces of the Opera Garnier, starting at 6pm London time.
---
Yesterday's highlights
Brainspace: How one company is using Twitter to stay one step ahead of hackers
Account takeovers are on the rise and becoming harder to spot