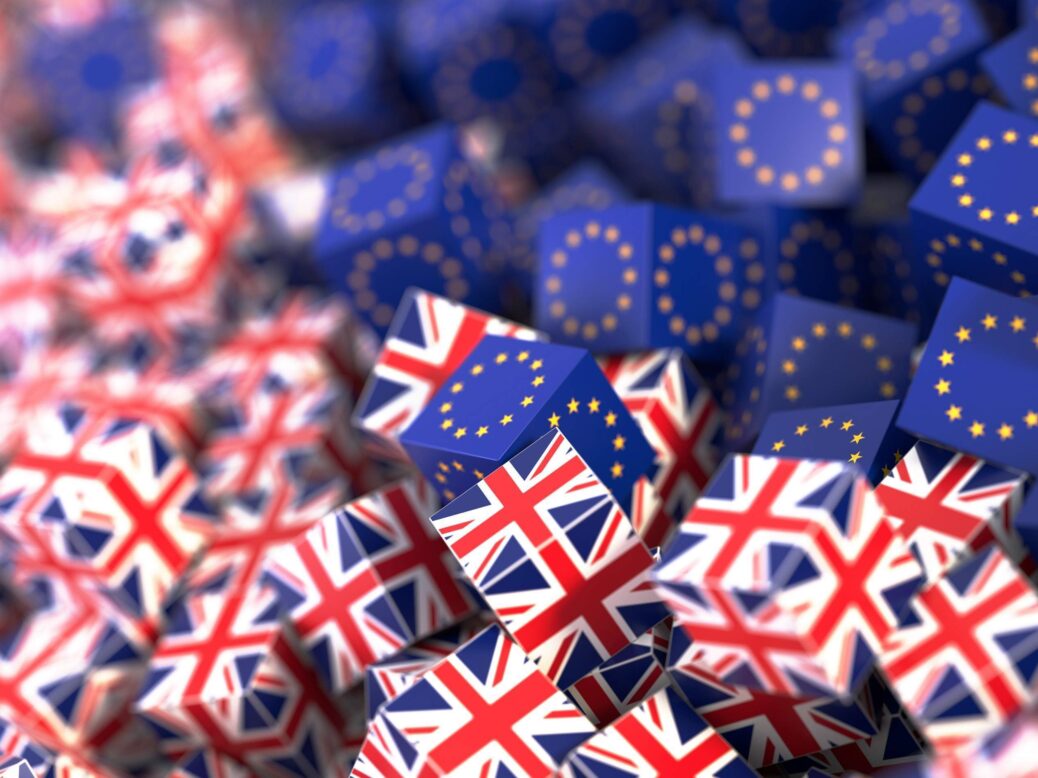 It's little over 14 months until the UK leaves the European Union (EU). Today, the UK government is finally revealing information about the post-Brexit trade deals.
In a speech today, David Davis Brexit secretary will say the UK will be able to negotiate trade deals as soon as it leaves the EU in March 2019.
This will be the first time the UK government will be able to sign its own trade deals for 40 years.
This is significant as it was thought the UK would not be making trade deals during the two-year transition period. During this period, the UK will remain in the customs union after the Brexit date.
Davis will say:
"Of course maintaining access to each other's markets on current terms means we will replicate the effects of the EU customs union during the implementation period.

"But participating in a customs union should not preclude us from formally negotiation – or indeed signing – trade agreements."
Trump is ready for US-UK trade following Brexit
At the World Economic Forum in Davos, Switzerland, this week US president Trump has said there will be a "tremendous increase" in US-UK trade after Brexit.
At a press conference with Trump and the UK prime minister Theresa May at the meeting, he said:
"One thing that will be taking place over a number of years will be trade. Trade is going to increase many times.

"I look forward to that … the discussions .. that will be taking place are going to lead to tremendous increases in trade between our two countries which is great for both in terms of jobs. We look forward to that and we are starting that process, pretty much as we speak."
Trump's confidence in the UK post-Brexit is a boost for the prime minister. Yesterday, May was forced to backtrack on comments the UK chancellor, Phillip Hammond, made about the UK's trading relationship with the EU after Brexit.
Hammond said:
"Instead of doing what we're normally doing in the trade negotiations – taking two divergent economies with low levels of trade and trying to bring them closer together to enhance that trade, we are taking two completely interconnected and aligned economies with high levels of trade between them, and selectively moving them, hopefully very modestly, apart."
The prime minister's office, Number 10 Downing Street, distanced itself from Hammond's comments. A spokesperson for Downing Street said:
"While we want a deep and special economic partnership with the EU after we leave. These could not be described as very modest changes."