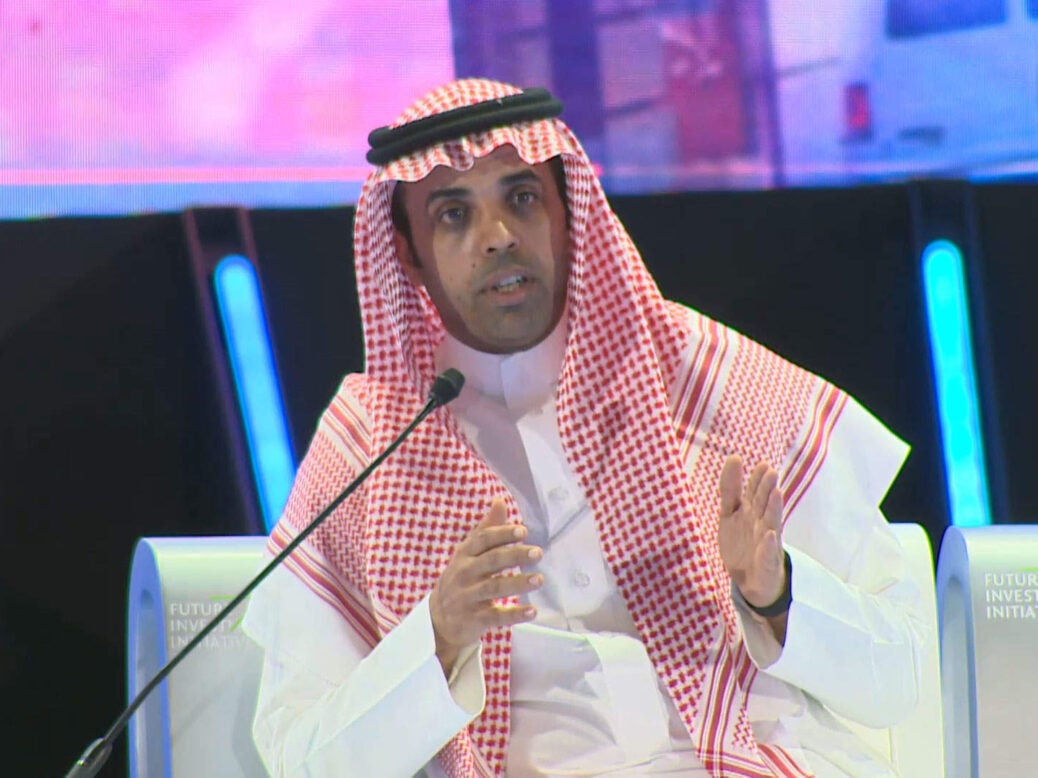 The Governor of the Saudi Arabia General Investment Authority (SAGIA) has stressed the country is a strong option for investors. This is despite a week of decrials following the murder of journalist Jamal Khashoggi and the boycotting of the Future Investment Initiative conference, dubbed Davos in the Desert, by a host of world leaders.
"We are open for business and I think this is a golden opportunity for all investors to join us in our historic journey," said Ibrahim Al Omar, governor of SAGIA, during a panel at the conference today.
When asked why investors should come to the country, Al Omar made the case for Saudi Arabia as a powerhouse in the region with strong international prospects.
"Investors always will ask two questions: is there a market? And how can I access that market?" he said.
"Saudi Arabia is the largest economy in the Middle East and one of the G20. Saudi Arabia sits at the heart of Arab and Islamic markets. Within five hours you can reach half of the world population.
"Saudi Arabia has a very strategic geographic location connecting the three continents. In fact, 15% of the world's trade passes through the Red Sea."
He also referenced the planed giga projects, large-scale, technology-driven infrastructure projects. Notable among these is NEOM, planned megacity that is set to be the Middle East's answer to Silicon Valley.
Other examples given by the SAGIA governor included the country's $11bn privatisation plan.
SAGIA governor defiant about Saudi Arabian economy at Davos in the Desert
Despite seeing a dramatic decline in foreign investment this year, Al Omar was keen to paint a glowing vision of the country's economy.
"According to the IMF's report for Saudi Arabia, real GDP growth is expected to be 2.2% for 2018, jumping to 2.4% for 2019," he said.
"We have a very strong financial sector, with high liquidity in banks, our capital market is the largest in the Middle East, North Africa and Turkey."