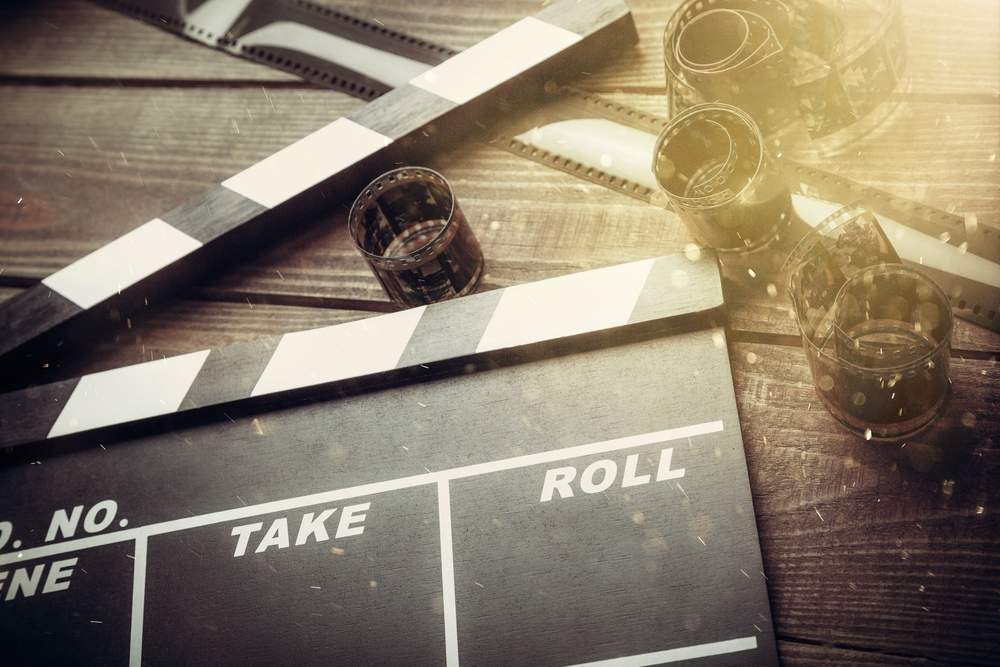 Another day, another film festival. Well, not quite, actually. Deadline The Contenders London is certainly about films. It also has quite the festive spirit. However, unlike other film festivals, The Contenders is industry only, and it's potentially way more exciting than all the rest put together.
The event, which takes place on 6 October 2017 at BAFTA's 195 Piccadilly headquarters, is a gathering of film industry professionals. Deadline, one of the major industry publications, invites professionals behind all the films most likely to win awards this year.
The experts gather together to discuss their projects. It will 'feature clips and onstage discussions with actors, directors, producers, writers and others who are part of the filmmaking process.'
Deadline's idea is to shed a little light on the filmmaking process for invited guests. And those invited guests just so happen to be from the BAFTA and the Academy. Yep, the people who do the actual voting to decide which films win awards. Deadline describes the event as 'a one-stop shop for voters to hear the backstory of how the films got made from those who made them.'
Who is attending?
Obviously, there are plenty of incredible films in attendance at The Contender's. Otherwise they wouldn't be contenders would they? The most interesting context to place these in is that they're basically Deadline's bets on who is going to win Oscars and BAFTAs this year.
So without further ado, here's the films and who is representing them at the event:
Breathe – Leading Actress, Claire Foy
Last Flag Flying – Leading Actor, Bryan Cranston and Writer/Director, Richard Linklater
Wonderstruck – Director, Todd Haynes, Producer, Christine Vachon, and Leading Actors, Oakes Fegley and Jaden Michael
The Meyerowitz Stories (New and Selected) – Leading Actors, Dustin Hoffman and Adam Sandler, and Writer/Director Noah Baumbach.
Marjorie Prime – Leading Actress, Lois Smith.
Beauty and the Beast – Costume Designer, Jacqueline Durran, Production Designer, Sarah Greenwood, and set decorator Katie Spencer.
Detroit – Leading Actor, Will Poulter.
Darkest Hour – Writer/Producer, Anthony McCarten.
Victoria & Abdul – Author Of Source Material, Shrabani Basu.
War for the Planet of the Apes – Director Of Photography Michael Seresin.
Battle of the Sexes – Directors, Valerie Faris and Jonathan Dayton, Writer, Simon Beaufoy, and Actress, Andrea Riseborough.
Goodbye Christopher Robin – Producer, Damian Jones, and Leading Actor, Domhnall Gleeson.
Three Billboards Outside Ebbing, Missouri – Director, Martin McDonagh and Producer, Graham Broadbent.
The Shape Of Water.
Mudbound – Writer/Director, Dee Rees, and Actors, Jason Mitchell, Garrett Hedlund and Jason Clarke.
Is Netflix up to something?
The whole event is replete with wining and dining of Oscars and BAFTA voters. In all honesty, from the outside, The Contenders looks like a pretty shameless attempt to butter up voters before they start voting for the awards shows. After all, surely you'd be more likely to look favorably on a film where you'd spoken to the director personally, right?
With all that in mind, it's hard not to notice who is sponsoring this event: Netflix.
The streaming giant is not only sponsoring the event, they're also holding a drinks reception afterwards. It should come as no surprise that Netflix also has two films in the line-up, Mudbound and The Meyerowitz Stories (New and Selected). Plus, Claire Foy, the main actress from The Crown is also appearing in an unconnected capacity.
It doesn't take a genius to see that Netflix is shamelessly attempting to curry favour with awards show voters. The streaming service has already won a couple of Oscars and several BAFTAs but never for one of the major awards, and never for a feature film. After they failed to become the first streaming service to win an Emmy for Best Dramatic Series, it looks like Netflix are pulling out the big guns to attempt to make history in other ways.
Still, machinations aside, the Contenders really is a what's what of the best films to see this year. Each of the movies on show is highly recommended. If you need a guide of what to watch before the next big award shows, look no further!