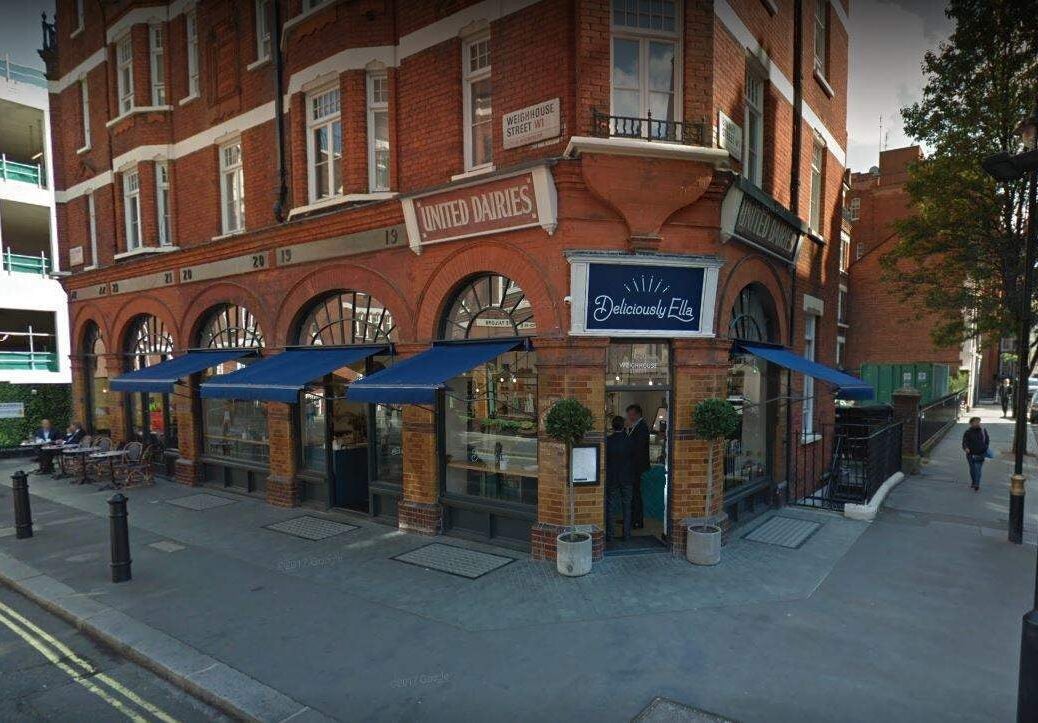 It seems 1.2 million Instagram followers does not a successful business make.
Food blogger Deliciously Ella (Ella Mills) has learned that lesson the hard way. The popular foodie has been forced to close two of her three London delis this weekend. Deliciously Ella at Seymour Place and Deliciously Ella at Herne Hill will both close, Mills announced this weekend.
A third deli, Deliciously Ella at Mayfair, owned by both Mills and her husband Matthew Mills will remain open.
In an Instagram post, Mills explained her reasoning for closing the Marylebone site.
It has become clear that having two delis so close together doesn't really make sense, and that we'd be better off focusing all of our attention on one deli (Weighhouse Street) and making it the absolute best experience for all of you.
In her post, Mills does not make clear the reason for closing the Herne Hill venue.
https://www.instagram.com/p/Bf_UJ4ABYo-/?hl=en&taken-by=deliciouslyella
What went wrong for Deliciously Ella?
Despite Mills' explanation, the Mail on Sunday reports there's a little more to the story, writing the deli business accumulated £724,000 worth of losses after being open for just over two years.
According to accounts information posted to Companies House, the business' total debts were £630,000 by the end of the financial year ending 31 May 2017. That's an increase of £195,000 from the year before.
The total value for the company's fixed assets was just £26,000 and their cash at the bank was £143,000.
Elsewhere, the fledgling company paid dividends to its sole director — Mills — of £222,000 in dividends from the deli business by the end of the financial year.
The accounts also show that average number of employees across the financial year was four — working across all three delis.
According to the Mail on Sunday, shareholders will meet the responsibility for the debt.
Background:
Deliciously Ella is the pen name of Eleanor Mills.
She began her clean eating food blog in 2011 after being diagnosed with postural tachycardia syndrome while at university. This is an abnormality of the nervous system. Symptoms include fainting, dizziness when standing, heart palpitations, headaches, difficulty thinking or concentrating, digestion problems, insomnia, and bladder problems.
After changing her diet, Mills began to regain control of her symptoms. This sparked her enthusiasm for clean eating which she spread to the world.
In January 2015, Mills made the jump from online cooking recipes to a physical cookbook. Deliciously Ella went on to become the fastest-selling debut cookbook ever. Mills followed up this book with multiple other titles. Her book business is entirely separate to the floundering deli business.
And while the entrepreneurial author's blogging beginnings might make her seem vaguely amateurish, she has food in her veins. Mills' mother is the heir of the supermarket chain Sainsbury's. From her father, she gains her skill in the public eye; he is a Labour peer.
Her husband, Matthew Mills, the co-owner of their deli business. He is also from a well to-do background, the son of international lawyer David Mills and Labour peer Baroness Tessa Jowell.