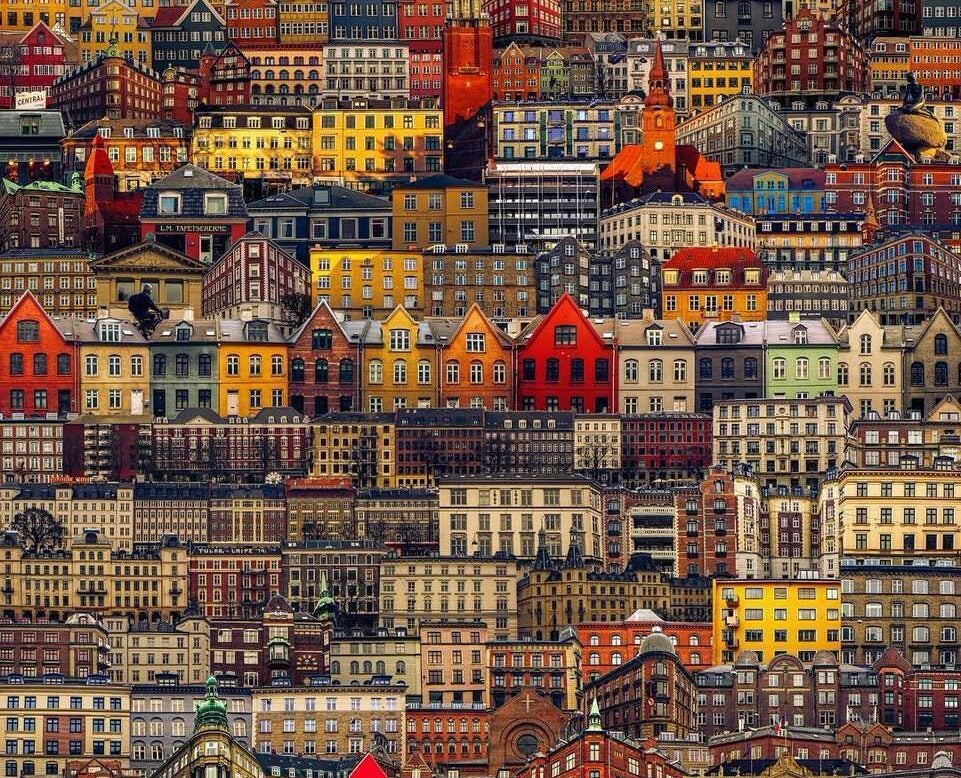 As it stands, there are five debt-free countries in the world — Macau, the British Virgin Islands, Brunei, Liechtenstein and Palau.
And now, Denmark will pay off its last foreign currency loan worth $1.5bn today — liberating itself of any foreign debt obligations for the first time in around 183 years.
Data from the Danish central bank shows that the last time the central government was near paying off all its foreign currency loans was back in 1894.
Denmark's first state loan in foreign currency was taken in 1757.
"The sole reason why the Danish central government raises loans in foreign currency is to ensure that the foreign exchange reserve is sufficient. In recent years, the central government has not needed to raise any loans in foreign currency, and the loans have been gradually repaid," the Danish central bank said on Monday.
However, the Scandinavian country still has domestic debt in Danish kroner to the tune of approximately 650bn kroner – about 32 percent of its GDP.
Denmark issues bonds in crowns to cover its deficit and redemptions of domestic bonds.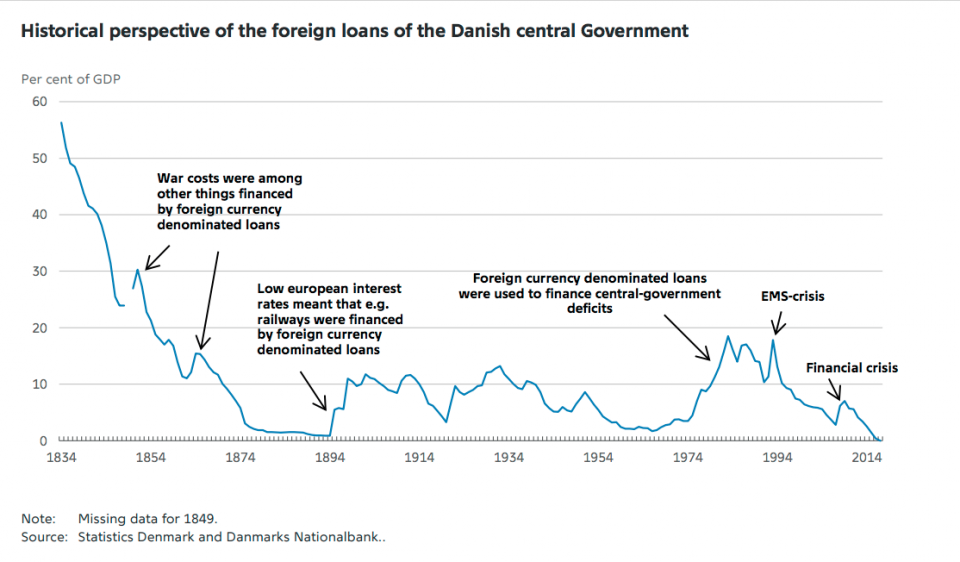 The news comes as Norway took Denmark's top spot as the world's happiest country this year in the United Nations' World Happiness Report 2017 published today. Denmark came second.