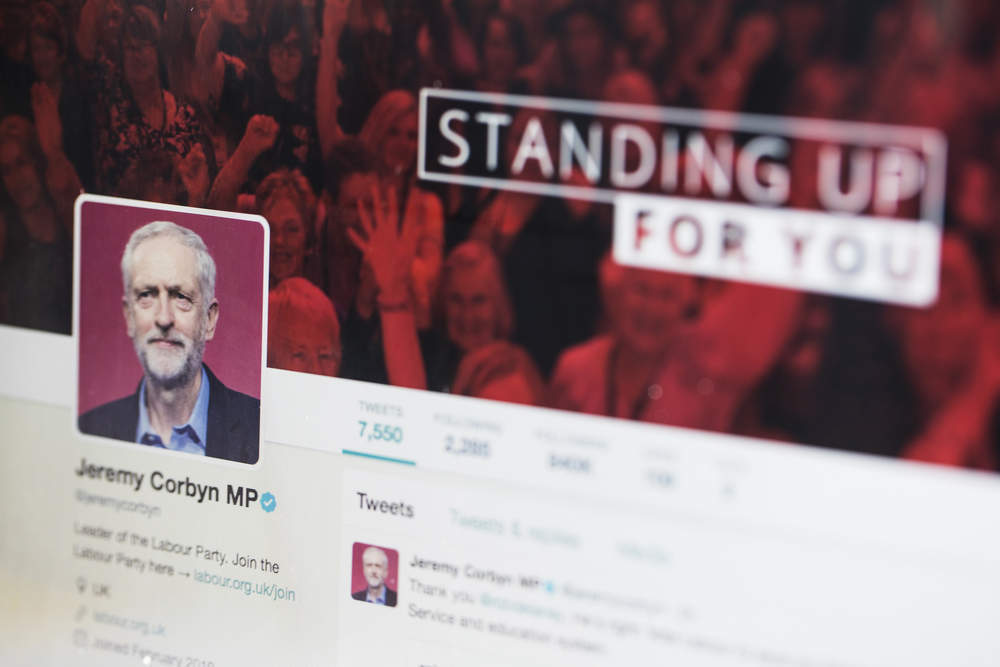 Did an army of Russian Twitter bots help propel Labour and Jeremy Corbyn to a surprisingly positive result in the 2017 UK general election?
It is the latest Western election to become mired in claims of Russian interference and saw Labour deprive the Conservatives of an expected overall majority after gaining 40% of the votes versus the Tories' 42.4%. Labour saw a surge in support throughout the campaign after starting out well behind the Conservatives in the opinion polls.
The Sunday Times revealed the extent of Russian Twitter bot meddling in a report this week.
It looked at 20,000 tweets from mainly Russian language Twitter accounts which mostly retweeted positive messages on the social network about Labour. Analysis by the paper found that at least 6,500 fake robot Twitter accounts boosted the pro-Labour message on Twitter in the run-up to the campaign.
Professor Oleksandr Talavera, a Swansea University economist, collected data for The Sunday Times. He said that Twitter messages he analysed are likely "the tip of the iceberg".
He said:
"Social bots spread and amplify the misinformation, thus influencing what humans think about given issues.

"Moreover, social media users are more likely to believe (or even embrace) fake news that is in line with their opinions."
A 2017 Swansea University study on Russian bot meddling in Brexit explained how automated accounts helped create an "echo chamber" to disseminate misinformation, "a situation in which information, ideas, or beliefs are amplified or reinforced by communication and repetition inside a defined system".
Measuring the scale of the impact is another question.
Talavera said:
"Who saw certain tweets? And what was the reaction? We don't know.

"In order to measure the impact of political campaigns on Twitter users, there would need to be a button feature that users could refresh every ten minutes, reporting how each political campaign had affected them in real-time."
Paradoxically, even though Russian efforts were outed, they still serve the purpose of sewing doubt and confusion in the Western democratic system, according to Ewan Lawson, a senior research fellow for military influence at the Royal United Services Institute (RUSI). He said:
"At the moment, Russia is doing its damnedest to interfere with elections wherever and whenever.

"It's not about having a particular outcome, it's more about undermining confidence in the system.

"It's more about creating that uncertainty and obfuscation."
Stopping the bots
Most of the 6,500 Twitter accounts deployed in the campaign which were identified in the Swansea University study have been suspended. Yet there is still much to be done to protect Western democracy from election hacking, Lawson said:
"Where Twitter and Facebook need to be focusing is on this use of bots. If Swansea University and The Sunday Times can identify these bots, then I'm sure Twitter could have spotted them.

"The only way to curb these election hacks is to stop the use of unidentified bots altogether.

"That means you can keep your TweetDecks and other bots that can be verified by the social platforms."