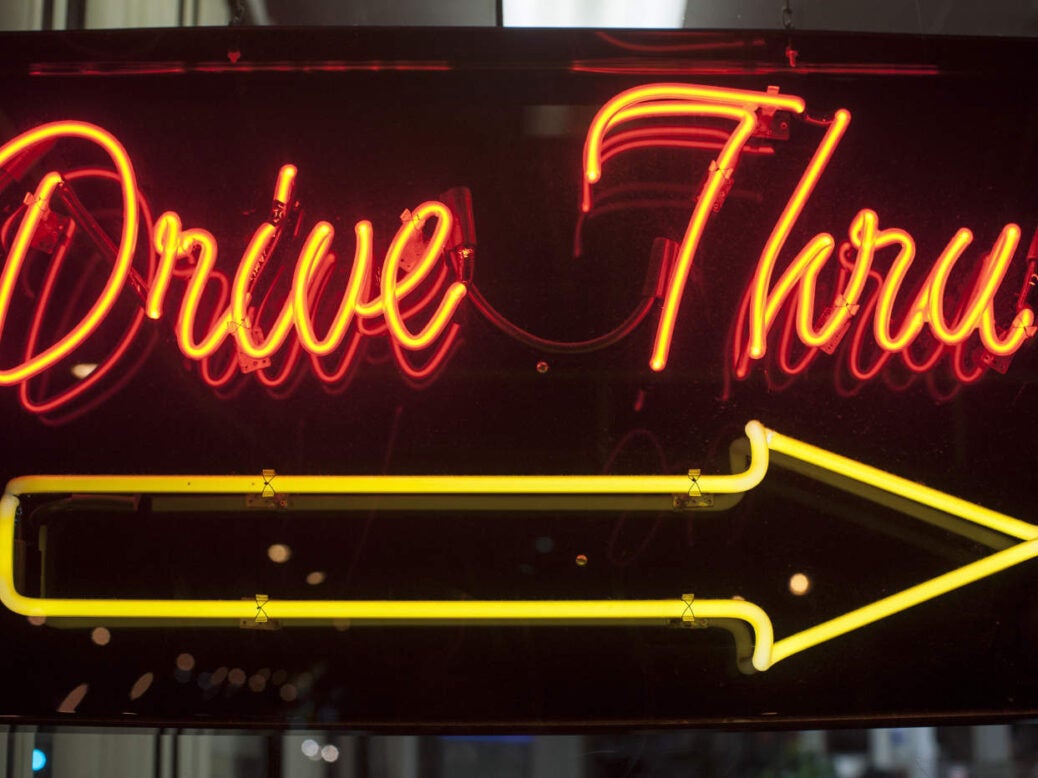 Death, and the rituals surrounding it, are sobering and ceremonial affairs. But the way people mourn is being modernised.
In the Nagano Prefecture in Japan a funeral parlour has been conflated with a design traditionally reserved for fast food chains — creating the country's first drive-thru funeral window allowing visitors to mourn without leaving their cars.
The drive-thru funeral was created for the disabled and elderly, according the the Japan Times — with the elderly making up 26.7 percent of the 127.11m total population of Japan.
However the operator of the Aishoden funeral home said he believes it will be used in future for those who are simply short on time.
Mourners will be able to stop their cars next to a window with a receptionist, input their information onto a device and hand over condolence offerings and incense.
Incense is a traditional feature of a Buddhist funeral ceremony, though it would usually be offered at an altar.
A camera is set up next to the receptionist's booth and faces of drive-thru visitors will be shown on monitors inside the funeral home, allowing people to see who attended the services.
Kazuhiro Ogura, who was touring Aishoden, told the Japan Times:
[It's good because it] responds to the feelings of people who have given up participating in funerals. I think the chief mourner would be also happy about the fact that they have come to the funeral [even if they didn't get out of their car].
The initiative was partially intended as a response to Japan's ageing population.
Due to efforts made to improve life expectancy, in tandem with low marriage and birth rates the country has been labelled "the world's senior citizen".
High quality health care means Japanese people are among the longest-living in the world, with a life expectancy of 87 years.
The diminishing youth population means roughly 86 percent of employers struggled to fill job vacancies in 2016, and the number of people over 50 still working is markedly more than other countries.
The number of deaths from overworking is so high that there is even a word for it; karoshi.
As such, the drive-thru funeral window may be a viable option for those still wishing to pay respects but being too old or infirm to attend services properly.
Traditional Buddhist funerals are lengthy affairs; involving a night vigil, a funeral ceremony and a 'living picnic with the dead', followed by the body's cremation and the collection of bone fragments by family members to be buried in an urn 49 days after the service.
This is, however, not the first time speedy funerals have made headlines.
In 2014 the Paradise Funeral Chapel in Saginaw, Michigan opened a three minute drive-thru which allowed visitors to view the deceased's coffin and pay their respects through the window.