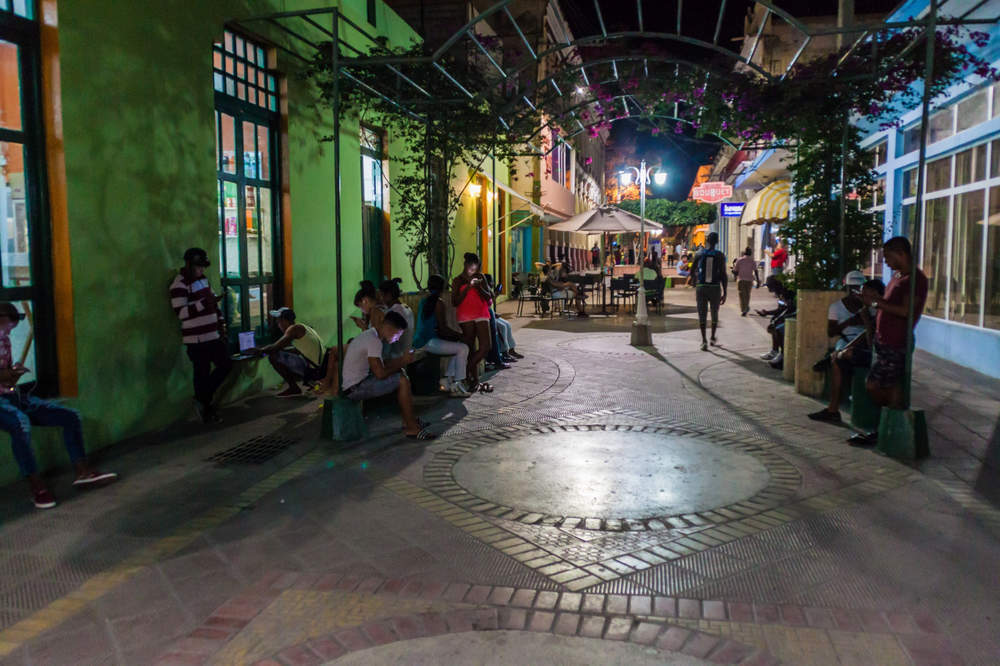 The European Union's top diplomat, Federica Mogherini, is in Cuba today to try to strengthen the bloc's economic and political ties with the country.
The EU is one of Cuba's biggest trade partners and one of its most important foreign investment donors and this is Mogherini's third visit to Cuba since March 2015.
Between now and 2020 the EU has made €50m ($60m) available agriculture and food security, aid in the improved use of natural resources as a key to sustainable development, and support for economic and social modernisation.
The EU dropped all sanctions against Cuba and negotiated the Political Dialogue and Cooperation Agreement, the first accord between Cuba and the 28-nation bloc, when the the US-Cuba relationship began to thaw in 2015.
The EU said at the time that it hoped Cuba could transition to a more open economy and the deal would allow the EU to press for political freedoms on the communist run island.
Although the Cuba-EU pact entered provisionally into force on at the beginning of November last year it must be approved by the parliaments of all 28 EU member states before it can be fully implemented.
Mogherini and Cuba's foreign minister Bruno Rodriguez signed the pact in Brussels in December 2016, after almost two years of negotiations.
In a conference at the San Geronimo College in Old Havana Mogherinit said:
As Europeans want to show that we are closer than ever to you, that Cuba will not be left alone. In front of those who build walls and close doors, we want to build bridges and open doors through cooperation and dialogue. It isn't time for demonstrations of force that lead nowhere and are really a proof of weakness … the best way to accompany Cuba's transformation is through commitment and dialogue.
In June last year US president Donald Trump announced he would be rolling back some of the changes made by his predecessor, Barack Obama, who sought in his second term to restore diplomatic relations with the island nation.
When asked by reporters about the Trump administration's partial rollback, Mogherini said:
I was here visiting just a few days before the visit of President Obama, and I remember at the time there was much talk about Cuba strengthening relations with both the European Union and the United States. Regardless of the changes in policy in Washington, the message I am bringing here is that the friendship and relationship with the EU is here to stay. It's solid, it's stable and it's reliable.
Cuba is facing a host of challenges, including declining aid from socialist ally Venezuela.
Last month Cuba extended the term of its current leadership to April, signalling a two-month delay in the historic handover from Raul Castro to a new president, while announcing tighter regulations on the non-state sector.
In return for subsidised oil and aid, Havana provides Caracas with doctors and intelligence operatives, a relationship that has long irked the US.
Caracas has reduced 100,000 of subsidised oil it sends to Havana each day by 40 percent over the last two years.
Who is Federica Mogherini?
Italian politician Federica Mogherini is the high representative of the European Union for foreign affairs and security policy and has been vice president of the European Commission since November 2014.
Before taking up the EU's top diplomat role Mogherini served as minister of foreign affairs in Mateo Renzi's cabinet.
Today on my blog: Twelve things to bring with us in 2018 https://t.co/bDQZnLAmdX pic.twitter.com/9t9NguUfxF

— Federica Mogherini (@FedericaMog) January 1, 2018
#Iran: Declaration by @FedericaMog on behalf of the European Union #EU:

"Peaceful demonstration and freedom of expression are fundamental rights that apply to every country, and Iran is no exception. "

Read the full text: https://t.co/CyudAAL843

— EU Council Press (@EUCouncilPress) January 2, 2018