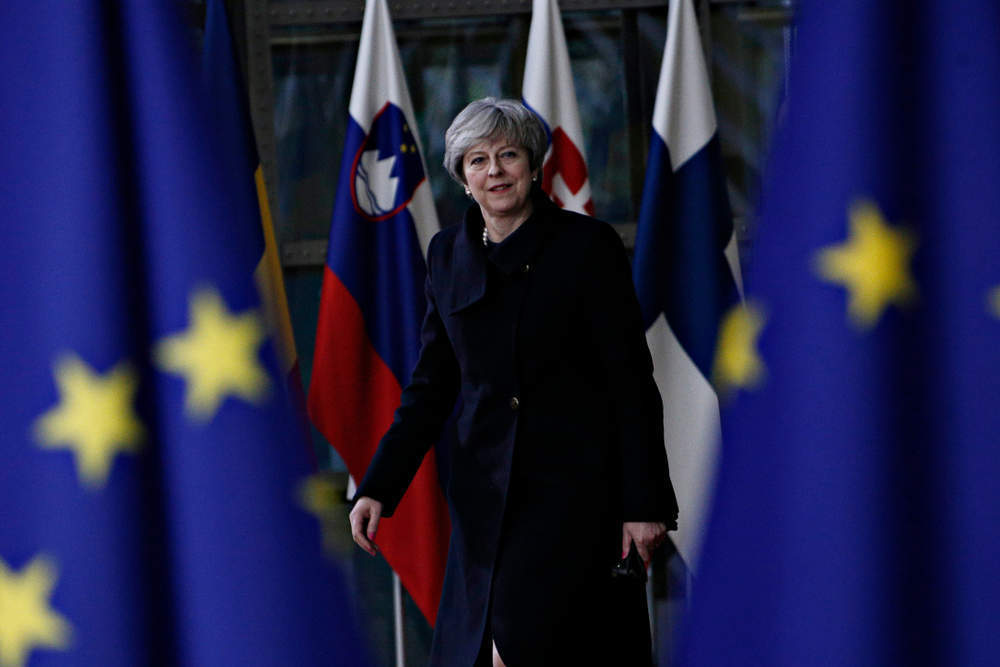 British prime minster Theresa May found the support she was looking for over alleged Russian involvement in the poisoning of former spy Sergei Skripal at yesterday's European Union summit in Brussels.
European leaders gave their full support to the British assertion that Russia was responsible for the attack on the former double agent with a strongly worded statement and a decision to recall the EU's ambassador from Moscow.
The bloc used more decisive language in condemning Russia than it had previously, saying:
We stand in unqualified solidarity with the UK in the face of this grave challenge to our shared security.
May is reported to have told the summit that the attack was part of a wider trend of Russian aggression and that a united front was required in response.
Following the meeting, Donald Tusk, president of the European council, confirmed that the EU leaders agreed that Russia appeared to be responsible.
#EUCO agrees with UK government that highly likely Russia is responsible for #SalisburyAttack and that there is no other plausible explanation.

— Donald Tusk (@eucopresident) 22 March 2018
Ten member states – including France, Poland, Latvia, Lithuania, and Estonia – are reportedly considering expelling Russian diplomats, in line with Britain's removal of 23 diplomats from Russia's embassy in London.
This decision would form a coordinated strike against Russian President Vladimir Putin, effectively limiting his intelligence network in Europe.
More immediately, the EU's ambassador has been suspended for four weeks for consultations in Brussels. Britain will consider there this a notable display of support and it is one it has put significant diplomatic effort into achieving.
A spokesman for Number 10 said:
"The leaders agreed on the importance of sending a strong European message in response to Russia's actions and agreed to remain in close contact in coming days."
However, leaders avoided making any decisions on formal sanctions against the Russian state.
May will stay in Brussels this morning to discuss the European response to US tariffs on steel and aluminium, which they may now be exempt from.