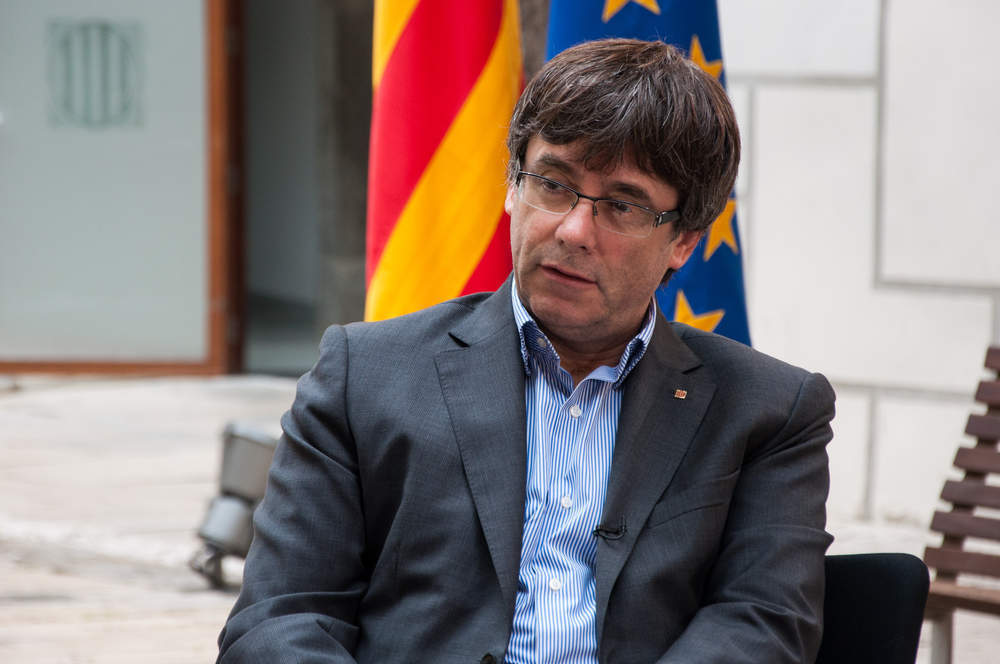 Good morning, here's your Monday morning briefing to set you up for the day ahead. Look out for these three things happening around the world today.
EU-Turkey summit to focus on trade, counter-terror, and refugees
A summit between the European Union and Turkey takes place in Varna, Bulgaria, today expected to focus on trade, counter-terror and refugees.
Relations between Ankara and Brussels have been strained but the EU hopes to announce the release of a second tranche of the €3 billion promised to Turkey under a refugee deal made two years ago.
Turkey meanwhile wants Brussels to grant its citizens visa-free travel to the Schengen zone and to press on with a long-awaited customs union upgrade.
However, the bloc has been critical of what it considers to be Turkish President Tayyip Erdogan's growing authoritarianism at home and his intervention in Syria's war.
Catalan former leader Carles Puigdemont in German court
Former Catalan leader Carles Puigdemont will appear in a German court today, where he faces up to 25 years in jail for staging an illegal succession referendum in Spain last year.
A warrant for his arrest was issued by Madrid on Friday for charges of "rebellion" and "sedition".
The court will decide whether to grant Spain's extradition request.
Puigdemont was arrested on the Danish border en-route to Belgium, his lawyer, Jaume Alonso-Cuevillas said — five months after going into self-imposed exile from Spain.
As news broke of Puigdemont's arrest, protests erupted in the streets of Barcelona last night — a sign that the arrest risks escalating the smouldering Catalan crisis.
Egypt today begins three-day vote
Egypt today begins three-days of voting to elect a new president, in an election expected to produce a landslide for incumbent President Abdul Fattah al-Sisi.
It's widely expected he will win a second term after most challengers withdrew. The country's 60 million eligible voters have a choice between Sisi and a little-known candidate — Moussa Mostafa Moussa — who has previously expressed support for Sisi.
Sisi has been in power since 2013, when he led the military's overthrow of Islamist President Mohammed Morsi following mass protests against his rule. He then won a landslide in the 2014 presidential election.