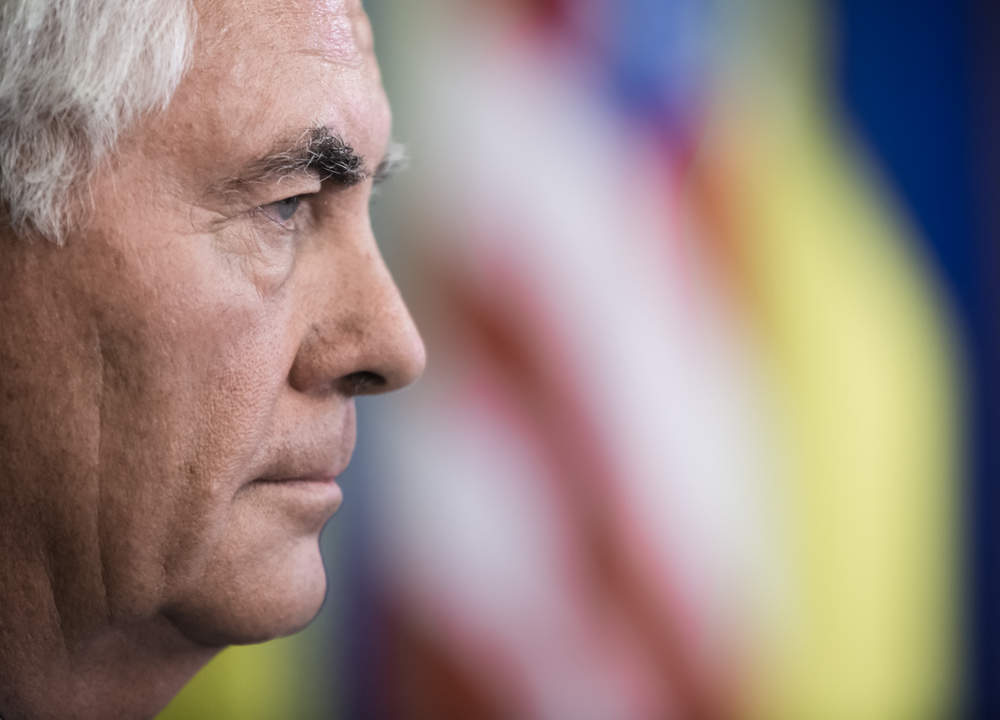 The US Treasury department announced on Thursday that it will fine global oil company ExxonMobil $2m for violating Ukraine-related sanctions in May 2014.
The Treasury's Office of Foreign Assets Control (OFAC) said in an official statement:
Presidents of Exxon's US subsidiaries had violated sanctions by "signing eight legal documents related to oil and gas projects in Russia with Igor Sechin.
Sechin is the head of Russia's largest oil producer, Rosneft.
He had been blacklisted by the US just weeks earlier as part of broader sanctions to punish Russian president Vladimir Putin for his actions in Ukraine.
The current US secretary of state Rex Tillerson was Exxon's chief executive at the time of the alleged misconduct.
Tillerson opposed unilateral sanctions during his tenure as CEO.
Scott Silvestri, an Exxon spokesman called the Treasury department's penalty "fundamentally unfair".
He said:
ExxonMobil followed the clear guidance from the White House and Treasury Department when its representatives signed documents involving ongoing oil and gas activities in Russia with Rosneft — a non-blocked entity — that were countersigned on behalf of Rosneft by CEO Igor Sechin in his official representative capacity.
However, OFAC maintains that ExxonMobil "did not voluntarily self-disclose the violations," and that the violations "constitute an egregious case".
In April this year, the Treasury refused to grant Exxon a waiver from sanctions on Russia to drill in the Black Sea as part of a joint project with Rosneft.
"The US and EU sanctions on Russia will remain in place until Moscow reverses the actions that triggered these particular sanctions," Tillerson said when he visited Kiev, the Ukrainian capital, earlier this month.