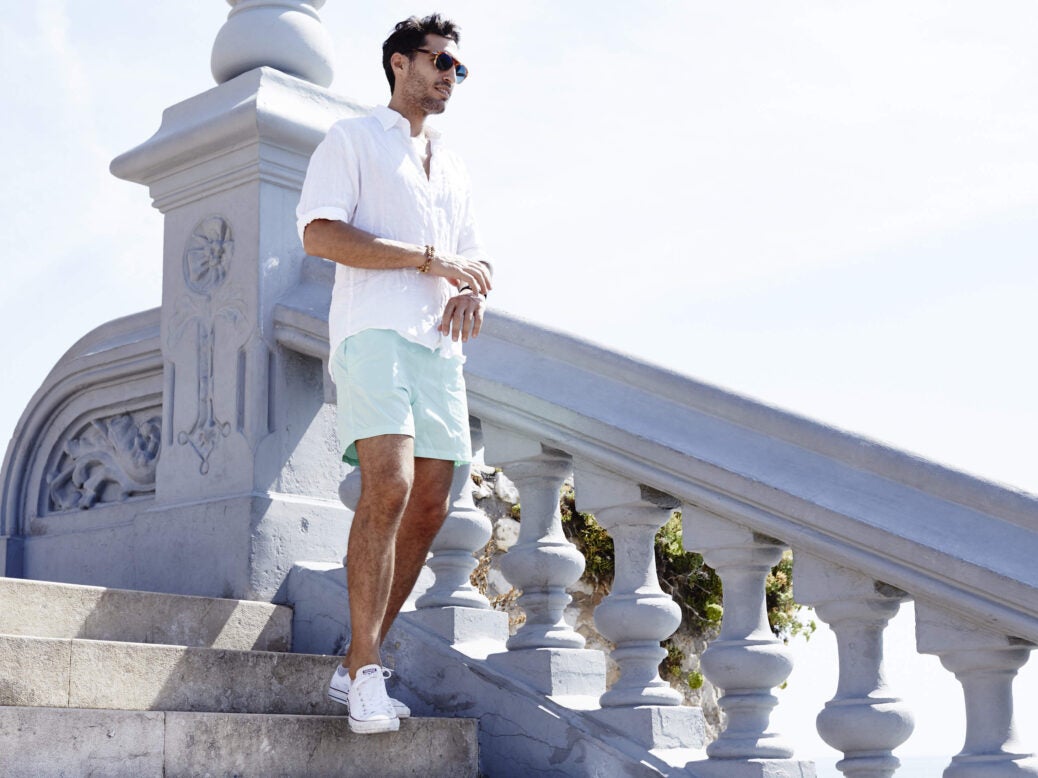 Using nylon in fashion is certainly nothing new. The synthetic polymer material was first shown at the 1939 New York World Fair where it was used for women's stockings.
In fact, despite not being the most traditionally luxury product, nylon is pretty environmentally-friendly.
In his book How bad are bananas? The carbon footprint of everything, Mike Berners-Lee calculates the average greenhouse gas footprint of nylon in manufacturing carpets at 5.43 kg CO2 equivalent per kg, when produced in Europe. That's the same as wool.
However, as nylon is more hard-wearing and long-lasting than wool, it has a lower carbon footprint overall.
Still, being that nylon is a plastic, it has, until recently, required oil to make.
But all that has changed in recent years. Companies like Aquafil turn waste materials into new nylon (called Econyl) through a process of never-ending regeneration.
Aquafil collects used nylon ocean waste such as used fishing nets, nylon carpets, and industrial plastic waste.
They then clean this waste and shred it. The waste is then taken to a plant to be de-polymerized (essentially, this means melted down to its core components) then re-polymerized.
These polymers are then returned to textile plants to be turned into fabrics and yarns.
They estimate that for every 10,000 tonnes of Econyl yarn they make, they save 70,000 barrels of crude oil, and avoid 57,000 tonnes of CO2 emissions.
https://www.youtube.com/watch?v=kGGnTN3AyS8
The fashion industry
And this sustainable method of fabric production is winning huge accolades from the fashion industry. By the end of 2014, Adidas had sold more than 750,000 swimwear outfits made entirely from recycled nylon.
According to Giulio Bonazzi, CEO of Aquafil, the company behind Econyl, big brands are seriously interested in this technology:
Swimwear brands were among the first to invest in the use of Econyl fibres as the majority of their products are made from nylon. Brands such as Koru Swimwear and Adidas were impressed with our efforts to not only recover derelict fishing nets … but also expand our supply source for post-consumer waste.
Adidas, in fact, partnered with an organisation called Parley For The Oceans.
As of last year, they've launched numerous collections including shoes, shirts, and swimwear made of Econyl and other recycled nylons. Others who've adopted Econyl include Levi's jeans and bags by Stella McCartney.
In fact, dozens of companies are placing their stock in sustainable fashion. H&M has its 'conscious collection' and Marks And Spencer claims to get 25% of its fabric from sustainable suppliers.
And clearly consumers are willing to spend extra on sustainable fashion.
A Cotton Incorporated Environment Survey in early 2017 showed that 57 percent say they're influenced by clothing companies that place emphasis on sustainability. And in fact, 26 percent of customers are willing to pay a bit extra for environmentally friendly clothes.
Companies who include sustainable working practices in their values are more successful too.
A 2014 study from CDP, an American non-profit found that US corporations actively and openly working to manage and plan for climate change  secure an 18 percent higher return on investment (ROI) than companies that don't.
And that's 67 percent higher than companies who refuse to disclose their emissions status.
Sustainability is the way forward for the fashion industry.
Case in point
One company who are making regenerated ocean waste work for them are Fighetti.
They're a swimwear brand from Amsterdam committed to making luxury products from the regenerated nylon crafted by Econyl.
Verdict spoke to one of their founders, Freek Bos about why it's so important to their business to incorporate sustainable fabric into their designs.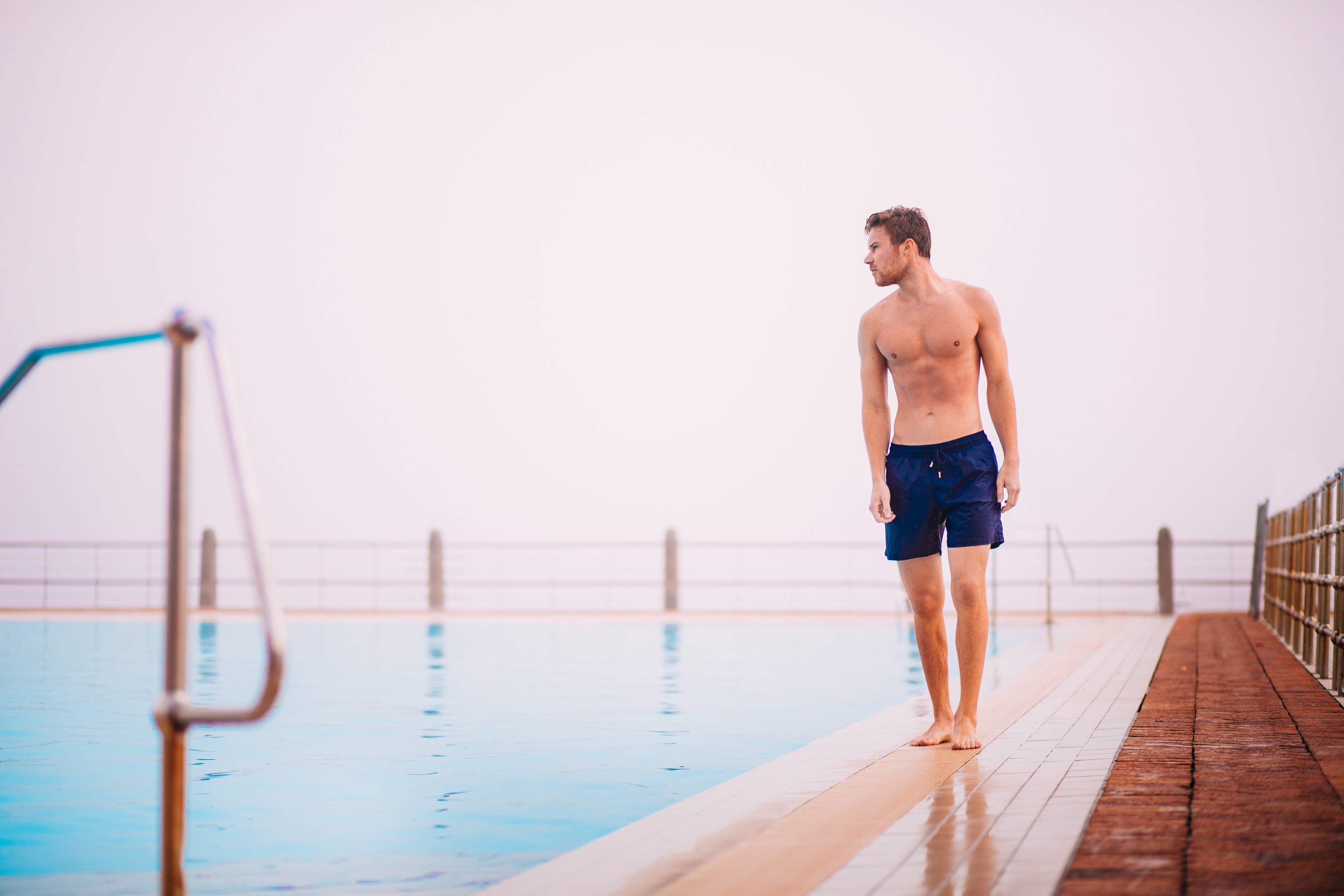 Speaking about the company's decision to go green, Bos explained
"It was still relatively easy to change the whole process to become sustainable. So now that we did this, we can continue doing it with every future decision too. We were inspired by Yvon Chouinard, the founder of Patagonia [another sustainable fashion brand] and during visits to the factories where we saw a lot of things that we did not like. That is why we decided to focus on getting the production and the material to a standard that we feel proud of, then we can scale on the sales side.

"Production standards means factories that comply with our standards (for example educational programs for the workers and safety labels). For fabric it meant ecological fabric, it was very hard to figure that part out. For example, a fabric can carry the label "recycled" if the factory uses 50% its own waste/spilling for the new fabric. That means that factories are being rewarded to produce more wasteful, because recycled fabric comes with higher prices."
But just because their swim shorts are made of regenerated ocean waste doesn't mean Fighetti are compromising on luxury. In fact, they claim they're the finest luxury swimshorts on the planet made in this way:
"Nylon is the base of polyamide. Polyamide is the most luxurious/expensive fabric that is used for swimwear, all the big brands use polyamide for their swimwear. Just look at Orlebar Brown and Vilebrequin for example."
And every part of these swim shorts is designed with sustainability in mind, including the packaging.
Luxury is innately sustainable
For Bos, luxury goods like these are, by nature, more sustainable than average products.
"Our swimshorts cost three or four times more than the average pair costs per unit to produce and for most brands that's the sale price. But that's because our shorts are designed to last for several seasons. That makes them more sustainable, and it's good business. Our hope is that people will recommend this product to their family and friends. I might sell less swimshorts than my competitors, but my customers will be more loyal."
He tells us that he was particularly inspired by a passage in Yvon Chouinard, the founder of Patagonia's book. In that book, Chouinard claims he would rather repair his customers broken pants than have them buy new ones. This is the kind of reliability only luxury goods can provide, says Bos. And it's also good for the planet. Less clothes are made so less are thrown away.
Despite their sustainable initiatives, Bos claims H&M's efforts are 'window-dressing bullshit'. He tells us that from his own research, he classifies H&M as fast fashion, accusing them of wasteful production methods and cheap polyester clothes.
In his mind, this is bad for customers and the planet. Bos tells me that the proof can be obtained by "walking into any H&M shop on the high street then going in again two weeks later".
Bos claims all the clothes will be different because that brand churns out so many garments because those clothes aren't hard-wearing enough to last a long time.
By investing in luxury products like his brand, Bos suggests consumers get more for their money and less products need to be manufactured.
Reaping rewards
Fighetti are already beginning to reap the rewards of their decision to go sustainable. Bos claims that the feedback on his products has been "really enthusiastic".
The only complaints, he tells us, come from people wondering why they're selling swim shorts in the winter (and according to his data from the last two years, plenty of people seeking winter sun do buy loads of swimwear in the summer, so there!)
Their website is already completely sold out and their attention-grabbing Kickstarter campaign is generating some serious buzz.
In just a few weeks it has raised €14,366 and early bird offers have nearly sold out. On the official Fighetti website, all of their products are totally sold out.
Clearly Bos' strategy is working out for him. If more brands adopt similar policies, maybe it will work out for the planet too.