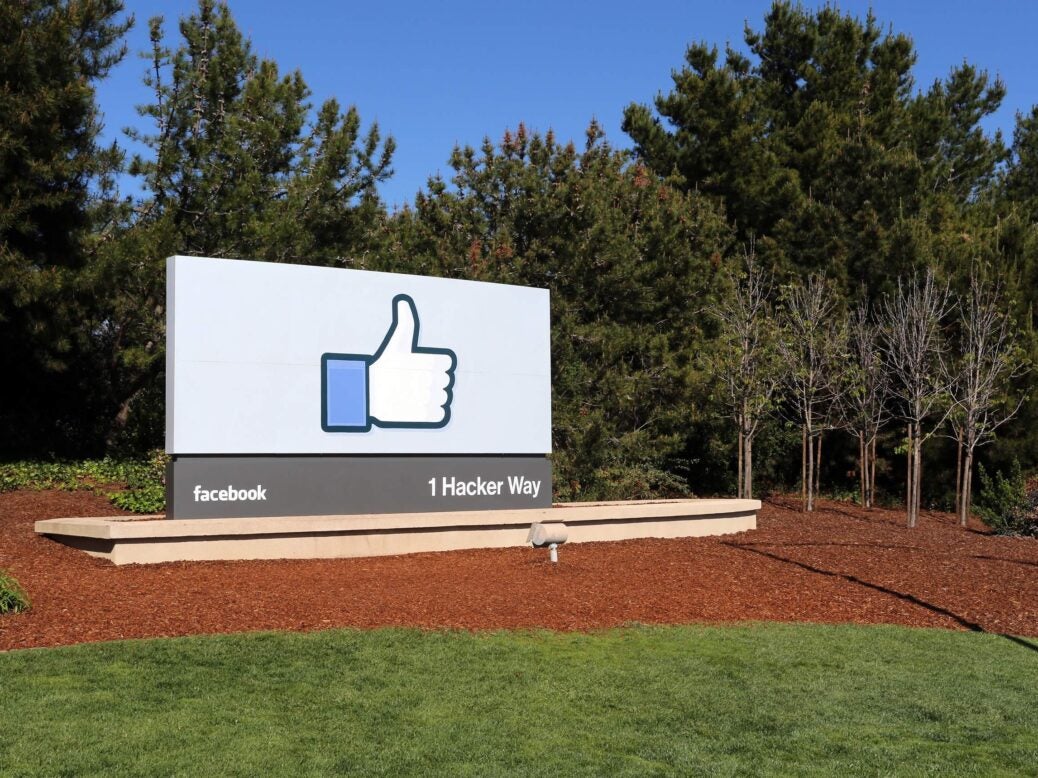 Facebook released its quarterly earnings this week and announced a bigger profit than expected thanks to huge ad revenue growth.
But, that's now what we should be focusing on right now.
Instead, it's the social network's complete domination of social media and the internet in general.
In June, the platform's founder Mark Zuckerberg announced that Facebook now had 2bn regular users, cementing its status as the world's largest social media network.
Zuckerberg said:
We're making progress connecting the world and now let's bring the world closers together. It's an honour to be on this journey with you.
Read more: Facebook has more users than any single country's population – and it's still growing
This week's earnings report also revealed the user figures of the other networks Facebook has bought over the years, such as messaging app WhatsApp and photo-sharing app Instagram.
WhatsApp, which Facebook acquired back in 2014 for $19bn, has grown from 350m daily users three years ago to 1bn daily users now and 1.3bn monthly users.
A total of 76 percent of WhatsApp users visit the app daily.
As well, its Snapchat Stories clone, WhatsApp Status, now has 250m daily active users, up from 175m just three months ago.
WhatsApp's chief executive, Jan Koum, said:
As we celebrate this milestone, we're committed more than ever to bringing you more useful features to enjoy, while delivering the reliability, simplicity, and security you expect with WhatsApp.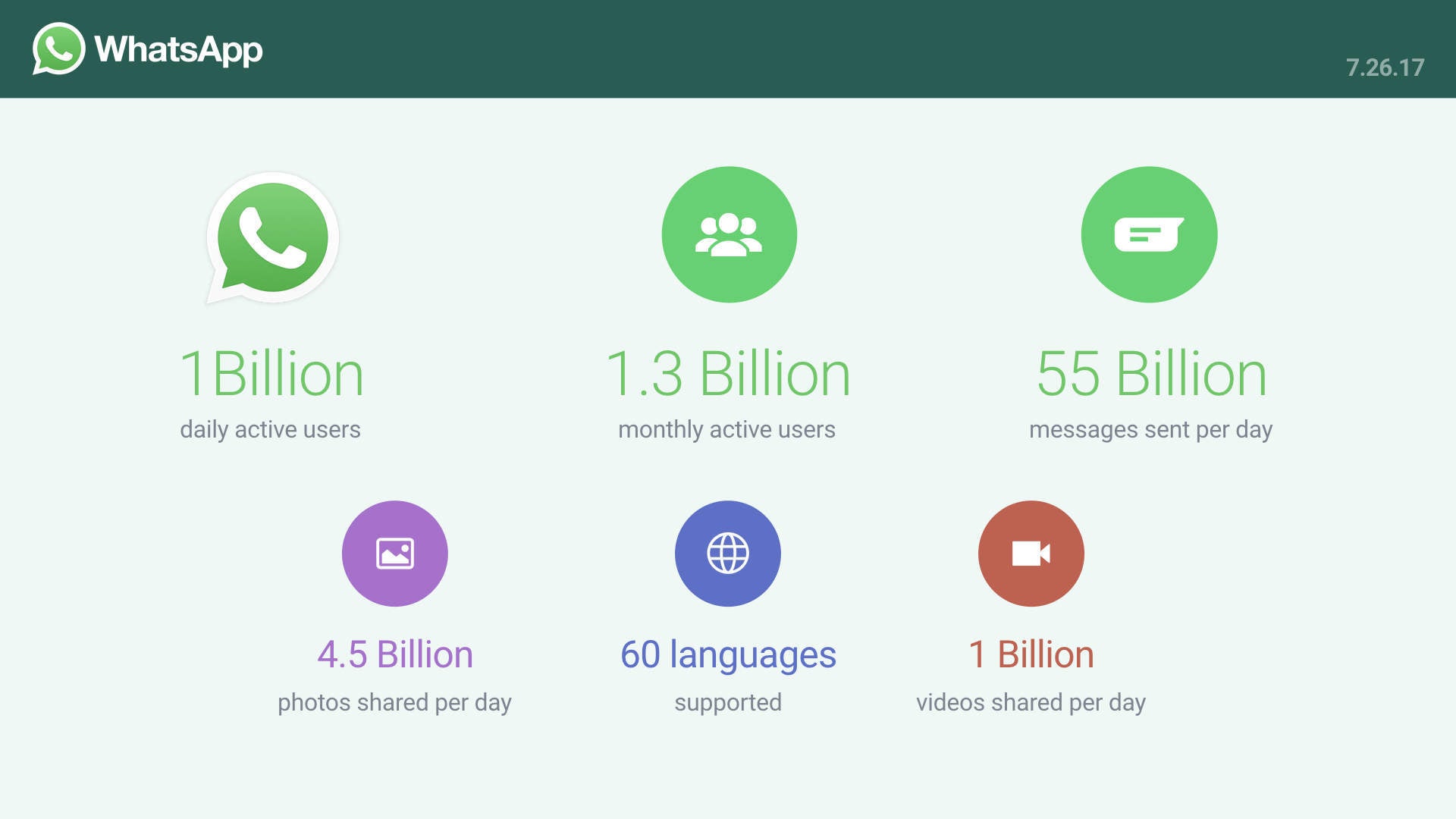 Over at Instagram, the app which Facebook bought in 2012 for $1bn, recently reported it has 700m monthly active users.
Instagram's Snapchat Stories clone, Instagram Stories which launched last August, has over 250m users too.
And Snapchat?
The darling app of the tech world which debuted earlier this year on the New York Stock Exchange only has 166m daily users across its entire platform.
Snap's stock price was down 3.53 percent today, down to $13.40 after its IPO highs of $27.09 back in March.
Snapchat's co-founder, Evan Spiegel, notably refused Facebook's $3bn acquisition offer back in 2013. It seems like Zuck is doing pretty well without it.