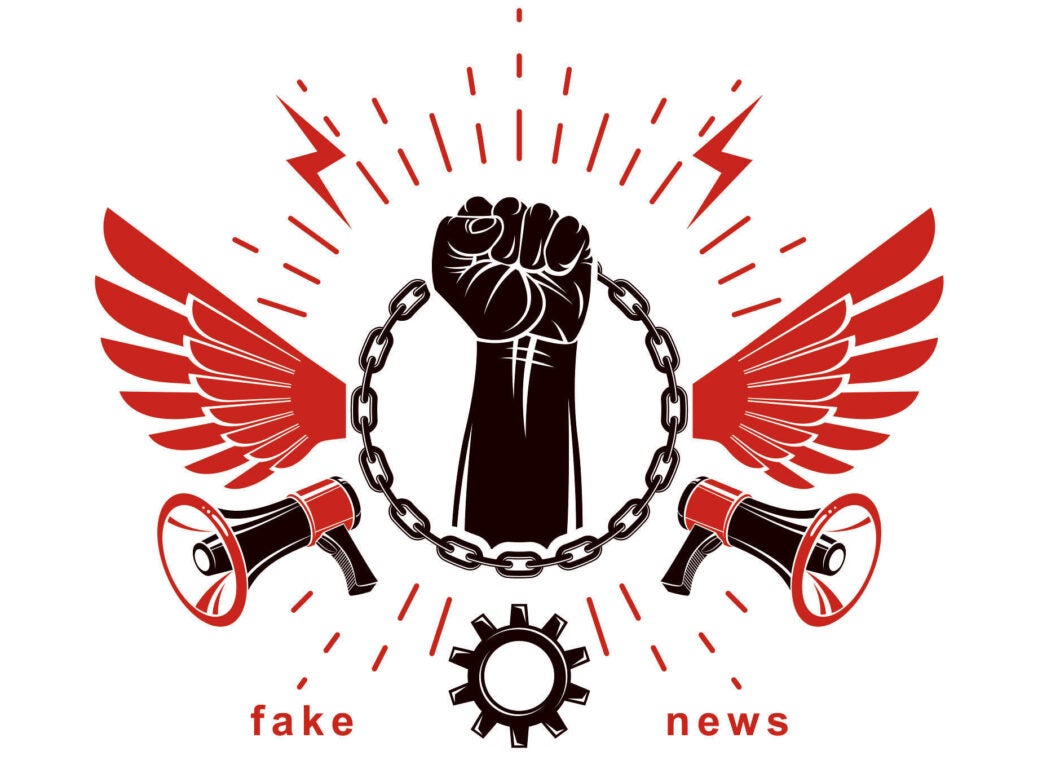 The European Union wants input from its citizens to assess the impact of so-called fake news and the social responsibilities of social media giants.
The EU's executive arm — the European Commission — will also consult academics, online publishing platforms, the traditional media, and civil society organisations.
Respondents have until February to submit their comments, and the Commission will then announce how it intends to tackle the spread of fake news in the spring.
In a press release the European Commission said:
The spread of news intentionally misleading readers has become an increasing problem for the functioning of our democracies, affecting peoples' understanding of reality.
The contributions are expected to tackle three main areas:
The scope of the problem;

The measures already taken to combat its spread, and

possible future actions to ensure citizens' access to reliable information.
European Commission vice president Frans Timmermans said:
We live in an era where the flow of information and misinformation has become almost overwhelming. We need to give our citizens the tools to identify fake news, improve trust online, and manage the information they receive.
Andrus Ansip,vice president for the EU's digital single market initative said:
We need to find a balanced approach between the freedom of expression, media pluralism and a citizens' right to access diverse and reliable information. All the relevant players like online platforms or news media should play a part in the solution.
What is fake news and when did it become a problem?
There have always been lies spread by gossip and false information printed in newspapers. However, the modern phenomenon of fake news refers to how news stories are shared online, often with people unable to verify the source of the information.
The digital news revolution has seen power shift from traditional news publishers — mostly physically printed newspapers — to digital publishers and social media: sites such as Twitter and Facebook.
The US presidential election last year was the first time many heard the term fake news. Some have suggested Democratic presidential hopeful Hillary Clinton suffered at the hands of false information shared and spread by Russian agents, while US president Donald Trump has labelled left leaning media outlets fake news via Twitter.
Meanwhile, French voters were being deluged with false stories on social media ahead of the country's presidential election — though not to the same extent as during the US election — according to a study by Oxford University researchers.
Now, the influence of social media and fake news on election results is under scrutiny across Europe.
In the UK the elections regulator is examining the potential involvement of Russia in the country's EU membership referendum after accusations that the country used social media to influence voters.
Tory MP Damian Collins wrote to Facebook chief executive Mark Zuckerberg in October calling for more information about activity during this years' general election, vowing to explore "the role of foreign actors abusing platforms….to interfere in the political discourse of other nations."
He has asked Facebook to disclose information on adverts bought and pages set up by Russian accounts. Facebook said it would respond to the request once it had been reviewed.
Fears over the misuse of social media have been heightened after recent investigations into the involvement of foreign agents on social media platforms to interfere with the presidential elections in the US.
In September Facebook revealed that over a two year period $100,000 had been spent on ads promoting divisive political and social messages by Russian-linked accounts. These ads and propaganda messages reportedly reached 126m people in the US.
At the end of last month Facebook, Twitter, and Google were all called to a hearing with Congress to consider the extent to which they had become a tool for foreign involvement in election results.
All three companies admitted that Russian entities bought ads on their sites, and all agreed Russia specifically had undertaken a campaign to skew voters' opinions.
On Twitter, vast numbers of automated accounts were used to promote fake news stories damaging Hillary Clinton's chances.
Additionally, Russian-funded accounts spread false stories across Google's search engine and its subsidiary, YouTube.
The companies vowed new safeguards, though representatives turned the blame on algorithms and their own limited access to user accounts in their failure to recognise offensive adverts.
They also all refused to support the Honest Ads Act — a proposal to regulate online political advertising in the same way television, radio and print is.
Fake news in the upcoming Spanish and Italian elections
Questions are now being asked about how fake news and social media might have affected the recent illegal independence referendum in the Spanish region of Catalonia — of which 90 percent of people who voted are thought to have wanted independence (though there are questions around accuracy of the count — and what fake news will mean for its December elections and next year's Italian elections.
In the run up the Catalonia independence referendum the EU's counter-propaganda unit detected a rise in pro-Kremlin disinformation and a general increase in false information published in both Spanish and Russian.
Maria Dolores de Cospedal, Spain's defense minister, told reporters in Brussels "many of the actions come from Russian territory", though there are also some indications of action from Venezuelan territories.
With its economic struggles and migrant crisis, Italy is a fertile ground for the spreading of disinformation and conspiracy theories.
An initiative has been launched in Italy in collaboration with Facebook, focusing on teaching children about the dangers of disinformation. The scheme will involve showing students how Facebook likes can be monetised and politicised and how to spot false URLs.
Laura Boldrini, the president of the Italian lower house of parliament, who spearheaded the project with the Italian ministry of education, said:
Fake news drips drops of poison into our daily web diet and we end up infected without even realizing it.
Facebook's Laura Bononcini, head of public policy in Italy, Greece, and Malta, said:
The program is part of an international effort. Education and media literacy are a crucial part of our effort to curb the spread of false news, and collaboration with schools is pivotal.