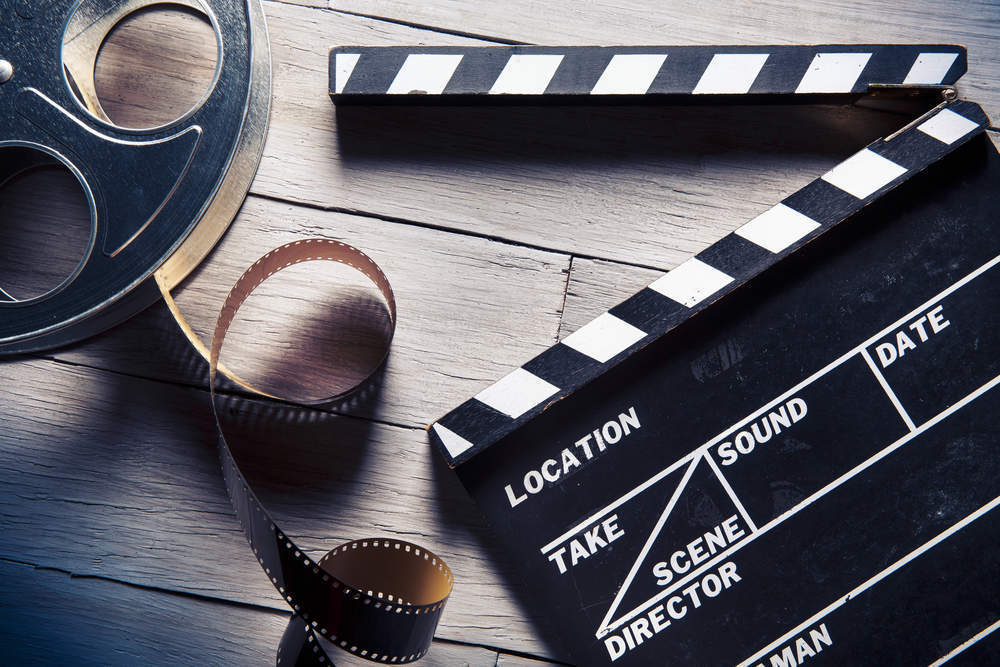 It has been 89 years since the very first Oscars. The ceremony (which was more like a gala dinner) took place on May 16, 1929. In 2018, the 90th Academy Awards will take place. But how much has the film industry really changed since the first ever Academy Awards?
The film industry is absolutely huge these days.
2016 had the highest grossing box office performance of all time, raking in a total yearly gross of $11.37 billion according to Box Office Mojo. While 2017 did see a dip of 2.7%, figures are still incredibly high. That's in spite of the fact that ticket sales are plummeting, reaching their lowest level since 1992 in 2017.
The only way to reconcile these two facts is to assume that ticket prices are high. And that's certainly something that the movie industry is going to have to deal with.
Still, all things considered, the movie industry is doing incredibly well at the moment.
How much does it cost to make a film?
One of the interesting points of comparison is how much it actually costs to make a movie these days.
How well do you
really

know your competitors?

Access the most comprehensive Company Profiles on the market, powered by GlobalData. Save hours of research. Gain competitive edge.
Company Profile – free sample
Thank you!
Your download email will arrive shortly
Not ready to buy yet? Download a free sample
We are confident about the unique quality of our Company Profiles. However, we want you to make the most beneficial decision for your business, so we offer a free sample that you can download by submitting the below form
By GlobalData
As this article is focusing on the change in the movie industry since the first Oscars, we'll compare the budgets of the first Best Picture-nominated films to this year's crop.
In 1928, three films were nominated for Best Picture, Wings, The Racket and 7th Heaven. Unfortunately, we could only find budget data for Wings and 7th Heaven, which were $2 million and $1.3 million respectively. Therefore, the average budget for an Oscar Best Picture nominee in 1928 was around $1.65 million. Adjusting for inflation, that's about $23.5 million in 2018.
In 2018 there are nine best picture nominees: Call Me By Your Name ($3.5 million), Darkest Hour ($30 million), Dunkirk ($100 million), Get Out ($4.5 million), Lady Bird ($10 million), Phantom Thread ($35 million), The Post ($50 million), The Shape Of Water ($19.5 million), and Three Billboards Outside Ebbing, Missouri ($12 million). That's an average budget of $29.4 million.
While, yes, the average cost to make an Oscar Best Picture nominee has increased a little bit, it hasn't necessarily become too much more in 2018. Sure, a summer blockbuster might be, in general, more costly in 2018 but for Oscar nominees, the price hasn't changed by any extortionate amount.
How much has the box office grown?
It's almost impossible to get a clear sense of how much the box office has grown since the original Oscars, since box office tracking has only really existed since 1980.
However, in the 38 years since box office tracking began, the total box office gross has steadily climbed almost entirely consistently. There have only been nine years where the total box office gross was lower than the year before.
The biggest drop was in 1985 when the yearly box office gross dropped from $4.03 billion to $3.75 billion, a drop of 7%.
The biggest jump for the box office was from 1988 to 1989 where the box office gross grew by 12.9% thanks to the success of Tim Burton's Batman.
In total, from 1980 to 2017, the yearly box office gross has risen by 402.5%. Adjusting for inflation, the box office gross has risen by just under 13% in the past 38 years.
Ticket sales:
However, while box office gross has leapt upwards, ticket sales have moved far more sluggishly.
Comparing each year to the previous year, in the 38 years that the box office has been tracked, ticket sales have gone down just as often as they've gone up. There are exactly 19 years where ticket sales have decreased and 19 where they have increased.
The biggest drops and gains in ticket sales mirror the biggest drops and gains in box office growth, 1985 and 1989 respectively.
In total, from 1980 to 2017, the number of tickets sold has increased by 120.7%.
Highest grossing movie of every decade:
Perhaps the simplest way of getting an insight into the performance of Hollywood films is to look at how their gross box office takings have changed over the year.
The figures beside each are their original box office takings in the US market, and then that figure adjusted for inflation:
1920s: Ben-Hur: A Tale of the Christ (1925) – $10.7 million / $152.4 million
1930s: Gone With The Wind (1939) – $189.5 million/ $3.3 billion
1940s: Bambi (1942) – $3 million / $47.7 million
1950s: The Ten Commandments (1956) – $122.7 million / $1.1 billion
1960s: The Sound Of Music (1965) – $158.6 million / $1.2 billion
1970s: Star Wars IV: A New Hope (1977) – $307.2 million / $1.3 billion
1980s: E.T.: The Extra-Terrestrial (1982) – $359.1 million / $805.8 million
1990s: Titanic (1997) – $600.7 million / $933.8 million
2000s: Avatar (2009) – $749.8 million / $879.2 million
2010s (so far): Star Wars: Episode VII – The Force Awakens (2015) – $936.7 million / $983.3 million
And while, yes, the US box office has never reclaimed the heady days of movies making the equivalent of over $1 billion dollars in the 1950s and 1960s, it's important to consider that modern movie-goers have many more options. Aside from an increase in the number of entertainment options on offer, there is are also many more films actually at cinemas.