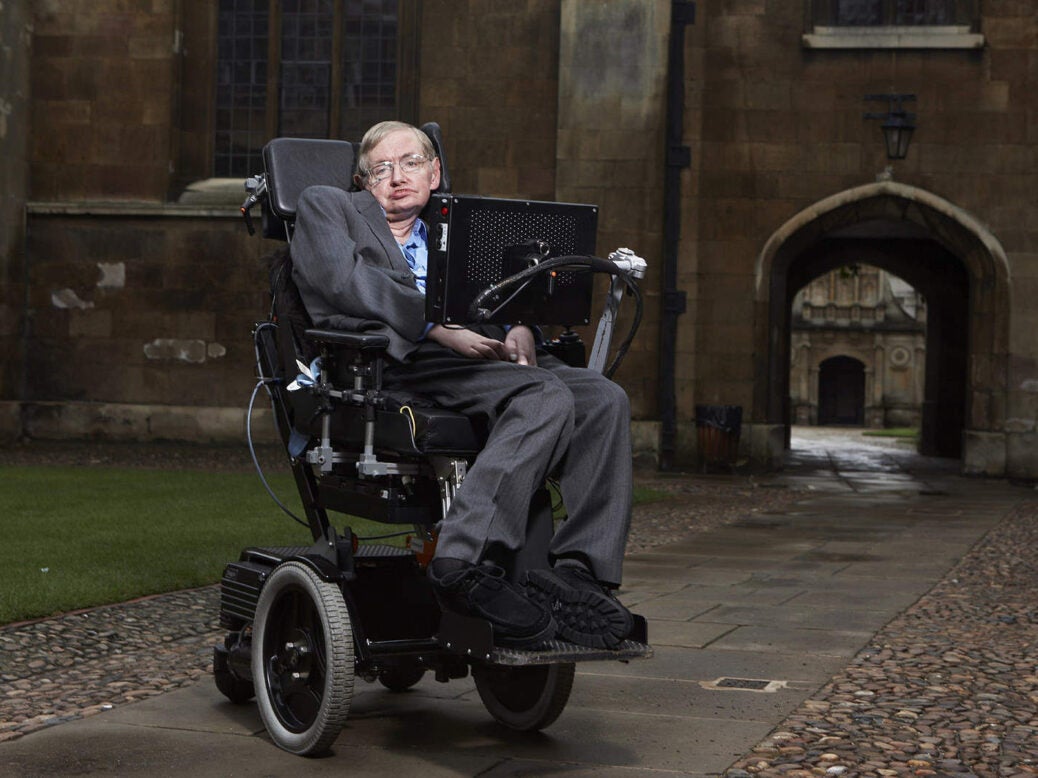 A final Stephen Hawking book, which the eminent physicist was working on when he died earlier this year, will be published on 15th October, the Stephen Hawking Foundation has announced.
The book, Brief Answers to the Big Questions, will be the final book authored by Professor Stephen Hawking to be published.
It will cover widely asked questions, including 'Is there a God?' 'Is there other intelligent life in the Universe?' and 'Is time travel possible?'.
Lucy Hawking, Stephen Hawking's daughter explains:
"The book, which our father was working on at the time of his death, is drawn from his extraordinary personal archive and comprises his final thoughts on the universe's biggest questions – it has been completed in collaboration with his academic colleagues, his family and the Stephen Hawking Estate, and a percentage of the royalties will go to Charity."
Last Stephen Hawking book set for publication
In the run up to the publication of the final Stephen Hawking book, the Stephen Hawking Foundation will hold several events, including a launch at the Royal Institution on Monday 15th October. The location has been chosen as it is where Hawking gave his Reith Lectures on black holes.
Those who wish to attend the launch will need to enter a draw for a single ticket via Facebook.
The book itself is available to pre-order for residents of the UK, Australia, New Zealand, Singapore, Malaysia and the US via the official website.
The best-known Stephen Hawking book is 1988's A Brief History of Time, however he is the author of ten other books. These include several science history books, including 2011's The Dreams That Stuff Is Made of: The Most Astounding Papers of Quantum Physics and How They Shook the Scientific World and 2002's On the Shoulders of Giants.
Hawking, who died at the age of 76 in March, also gained a reputation for issuing stark warnings about the dangers of artificial intelligence in the years up to his death.