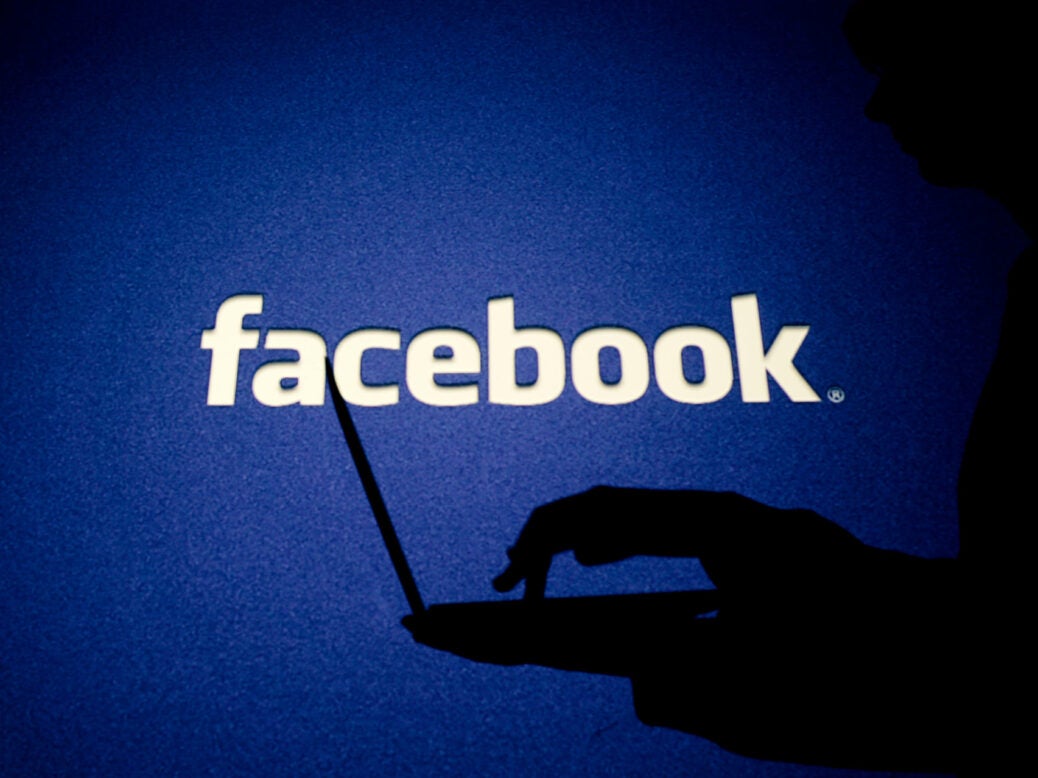 The first details of Facebook documents seized by the UK Parliament have revealed that entities with Russian IP addresses pulled "over three billion data points a day" through a Pinterest application programming interface (API).
It indicates that Facebook was aware of Russian interference on the social media platform as early as 2014, despite previous assertions by Facebook that it only became aware of Russian activity in 2016.
The revelation was made by MP Damian Collins, Chair of the Digital, Culture, Media, and Sport Select Committee, during the International Grand Committee on Disinformation and 'fake news'.
Facebook's vice president of policy solutions Lord Richard Allan answered questions in place of CEO Mark Zuckerberg, who refused to appear to give evidence.
Last week, Collins employed an obscure legal manoeuvre to obtain documents from application developer Six4Three, which is currently in a legal dispute with Facebook.
Collins chose to reveal one aspect of those documents because he believed it to be of "considerable public interest".
"An engineer at Facebook notified the company in October 2014 that entities with Russian IP addresses have been using a Pinterest API key to pull over 3 billion data points a day through the ordered friends API," he said.
The types of data accessed by the Russian entities and how they were used is currently unknown.
Various US intelligence agencies have accused Russia of interfering in the US the 2016 Presidential election, while multiple studies have found evidence of Russian bots being deployed on Twitter to spread misinformation.
There are also concerns over Russian fake adverts placed on Facebook.
"I don't get involved with bikini photos"
Collins asked if Allan if the API breach was reported at the time, with Allan only revealing that Facebook was "aware" of Russian action around that time.
Allan also questioned the credibility of the seized email correspondence, describing them as "unverified, partial accounts from a source who has a particular angle".
He explained that Six4Three has "beef" with Facebook because it changed the way inthird-partyd party APIs access data of friends. 643's application, which helped users find pictures of friends wearing bikinis, was dependant on this practise.
This led to a "succession of lawsuits".
MP Paul Farrelly pointed out the "sleaziness" of such an application and the irony when considering Facebook's university campus roots as a site designed to rate girls on their looks.
"I don't get involved [with] bikini photos but I get your point," replied Allan.
Facebook grilled over Zuckerberg no-show
The, at times tense, hearing reflected the exasperation of politicians, who have repeatedly invited Zuckerberg to appear before UK hearings.
When the committee, which brought politicians from nine international parliaments, asked how Zuckerberg's no-show must look, Allan conceded, "not great".
Parliamentarians also expressed their disappointment that Allan was unable to provide direct answers to a number of questions.
MP Clive Efford said: "These are decisions that are made at a level that it appears that you don't operate at Facebook, which is why we actually need to speak to Mr Zuckerberg to get the answers to these questions because he seems to be the source of these decisions within Facebook."
9 countries.24 official representatives.447 million people represented.

One question: where is Mark Zuckerberg? pic.twitter.com/BK3KrKvQf3

— Digital, Culture, Media and Sport Committee (@CommonsDCMS) November 27, 2018
Russia, Soros and Facebook business model
Allan was also questioned Facebook hiring a PR group to spread disinformation about billionaire businessman George Soros, a critic of the social media company, as well as the Cambridge Analytica scandal and other third party applications.
"I'm not going to disagree with you that we've damaged public trust through some of the actions we've taken," said Allan.
MP Ian Lucas questioned Allan about the actions taken by Facebook against third party applications that breach the rules, but Allan was unable to give a single example of a time that Facebook had done so.
"You're the third Facebook person to come to our committee, and you still can't give me one example of Facebook banning someone for sharing data," said Lucas.
The committee raised wider concerns around Facebook's business model of monetising personal data.
Allan defended the model as "win, win, win" because the app developer can build a business much more quickly using Facebook's pool of users, which he says provides features for users they wouldn't otherwise have, which in turn draws more people to Facebook.
Facebook admits 'shadow profiles'
Parliamentarians also questioned the practice of gathering data on non-Facebook users, known as 'shadow profiling'.
Allan stated that "We don't create shadow profiles" but admitted that Facebook does collect some non-user data.
"There is a certain amount of non-user data that sits on Facebook servers," he said.
This comes from Facebook users syncing their phone contact list and IP addresses from people visiting other sites with Facebook plugins.
Allan insisted that Facebook does not make money from this and that the practice is in place to make it easier to connect people if they then choose to join Facebook and that keeping a log of IP addresses "helps us from a security point of view".
Parliamentarians also questioned whether this would breach consent under GDPR.
Seized Facebook documents could signal more to come
The scrutiny of Facebook will continue today with the committee hearing evidence from technology experts and members of the Information Commissioner's Office.
Representatives from each of the seven parliaments also partook in a formal signing ceremony for a set of 'International Principles for the Law Governing the Internet'.
Collins is also expected to reveal more details from the Facebook documents in the weeks to come as the social media giant remains firmly in the crosshairs of politicians.
"The Westminster tradition has seen many threats and bumps and bruises over the century," said Canadian MP Charlie Angus.
"We've never seen anything quite like Facebook, where while we were playing on our phones and apps, our democratic institutions, our form of civil conversation seem to have been upended by frat boy billionaires from California."