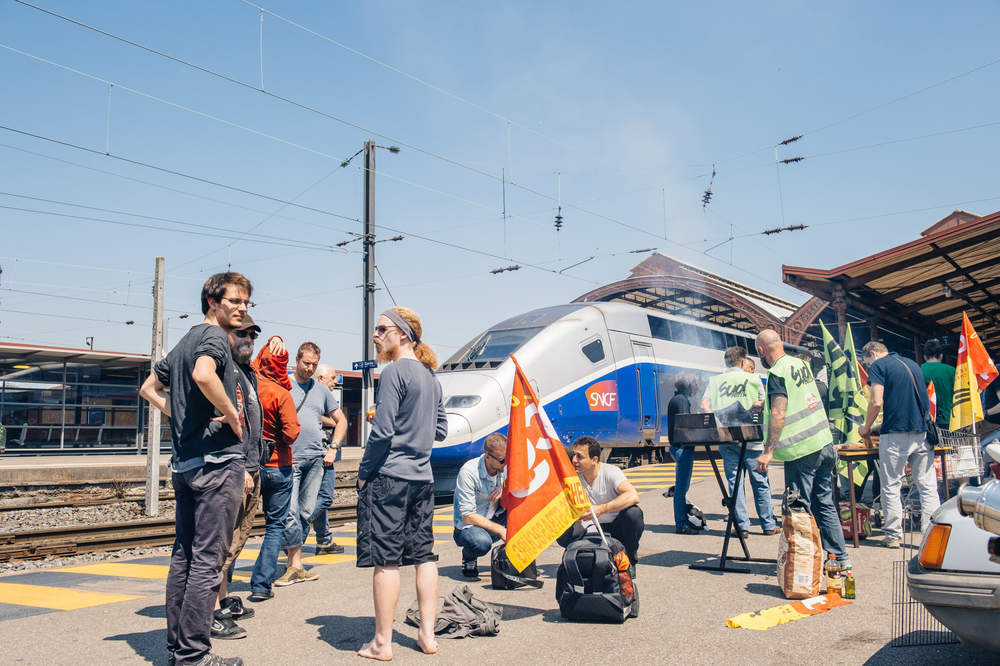 Good morning, here's your Thursday morning briefing to set you up for the day ahead. Look out for these three things happening around the world today.
French rail unions test Macron with vote over strike action
France's rail workers' unions will vote today on strike action to protest President Emmanuel Macron's overhaul of the rail sector.
Macron is planning to scrap existing jobs-for-life and early retirement provisions.
The country's rail unions brought Paris to a standstill in a similar battle in 1995, however, public support has weakened since then with many now regarding the railworkers' benefits as an unjustified anomaly.
Some have compared Macron's union stand off to to UK prime minister Margaret Thatcher's battle with British unions in the 1980s.
Former South Africa president Jacob Zuma learns corruption fate
Former South African president Jacob Zuma is expected to find out if he will be prosecuted for 783 charges of corruption, money laundering, and racketeering today.
Zuma was implicated by the nation's graft ombudsman in allowing his son's business partners to loot state funds and influence cabinet appointments — a phenomenon known in South Africa as state capture.
Zuma was forced to resign on 14 February and his successor Cyril Ramaphosa is adamant that he and his government must be held to account.
However, his exit as South Africa's president has given the country's government a new lease of life.
UK to announce $66 million chemical weapons defence centre
The UK will today announce plans to build a $66 million chemical weapons defence centre to protect itself from what it says is the growing threat from Russia and North Korea.
The facility will be located next to the UK's Defence Science and Technology Laboratory in Porton Down where scientists helped identify the nerve agent used to attack ex-Russian spy Sergei Skripal.
Meanwhile, thousands of British troops are to be vaccinated against anthrax.
The UK is expelling 23 Russian diplomats in response to use of a military grade nerve agent on its soil.