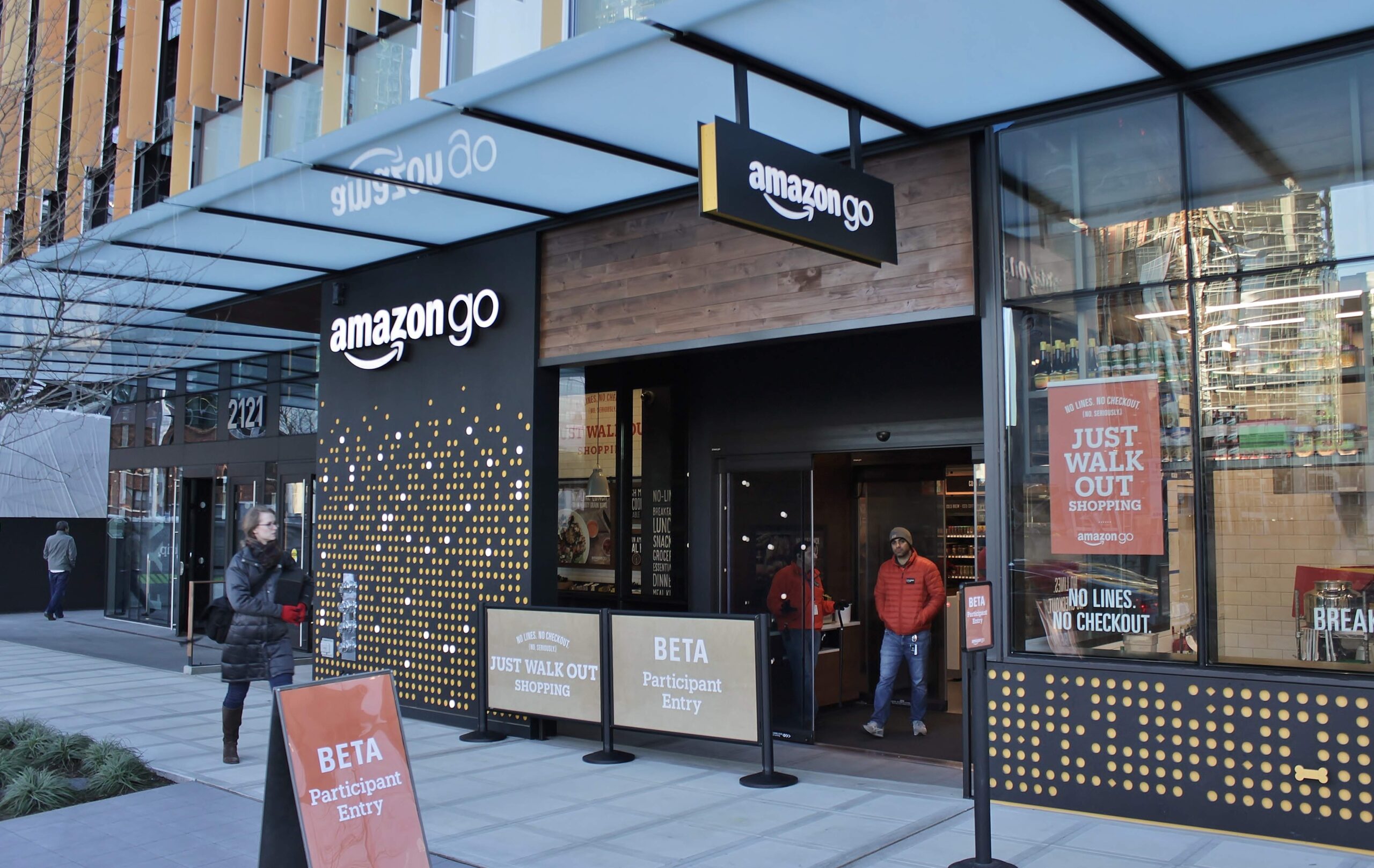 Within 24 hours of its opening, one of the world's top most-searched terms is where is the Amazon Go store?
There's no wonder people are clamouring for a chance to try the tech. The world's first Amazon Go store in Seattle is, undeniably, a revolution in shopping. In fact, it's potentially the biggest revolution in shopping since the arrival of the supermarket.
For those who've missed it, the concept behind Amazon Go is simple. Customers must download an Amazon Go app to gain entry to the store. Cameras track them around the supermarket as they collect their groceries. Sensors on the shelves can detect what is picked up and what is put back. When customers have got everything they need, they simply leave the shop. There are no cashiers, no tills, no queues. Customers are billed through the app on their phone which is connected to their cards.
For a 21st Century customer, Amazon Go is a huge leap forward in the retail experience. But for those who are a little older, it might be only the second, or third biggest revolution in retail.
Since the advent of the supermarket in the Western world between the 1920s and the 1940s (depending on the country) shopping barely a decade has passed without shopping evolving in some way.
Traditional shopping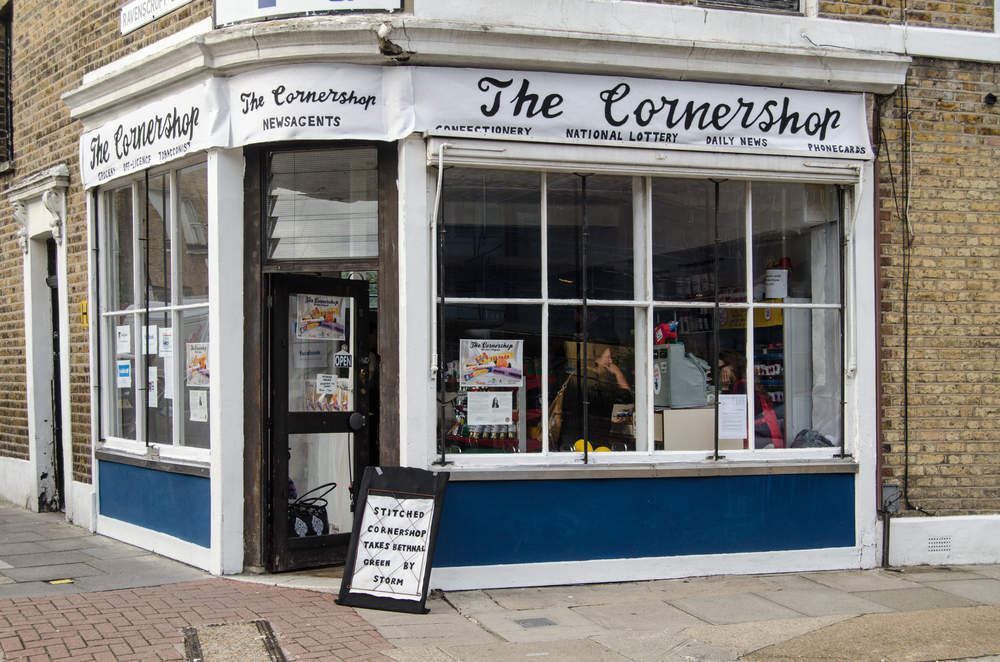 How well do you
really

know your competitors?

Access the most comprehensive Company Profiles on the market, powered by GlobalData. Save hours of research. Gain competitive edge.
Company Profile – free sample
Thank you!
Your download email will arrive shortly
Not ready to buy yet? Download a free sample
We are confident about the unique quality of our Company Profiles. However, we want you to make the most beneficial decision for your business, so we offer a free sample that you can download by submitting the below form
By GlobalData
Consumer shopping is thought to have begun in the early 1600s. The spending power of the average person started to increase and shopping gradually became a leisure activity rather than a necessity.
In the first half of the 18th Century, sugar consumption doubled and what had previously been luxury goods such as tea and cotton became mass-market.
This trend grew and grew, with more shops opening and a growth in luxury buildings created for housing them. Advertising suddenly sprang up in the late 18th Century as shops began to encourage conspicuous consumption.
Shopping barely changed at all in this period. Shops were essentially a till point with a large storeroom.
Customers would visit their local shop and place their order. The shop employee would then collect the items for them and present their shopping to them ready for the customer to pay.
However, all that changed with the arrival of the supermarket.
1780 – 1930: Birth of the department store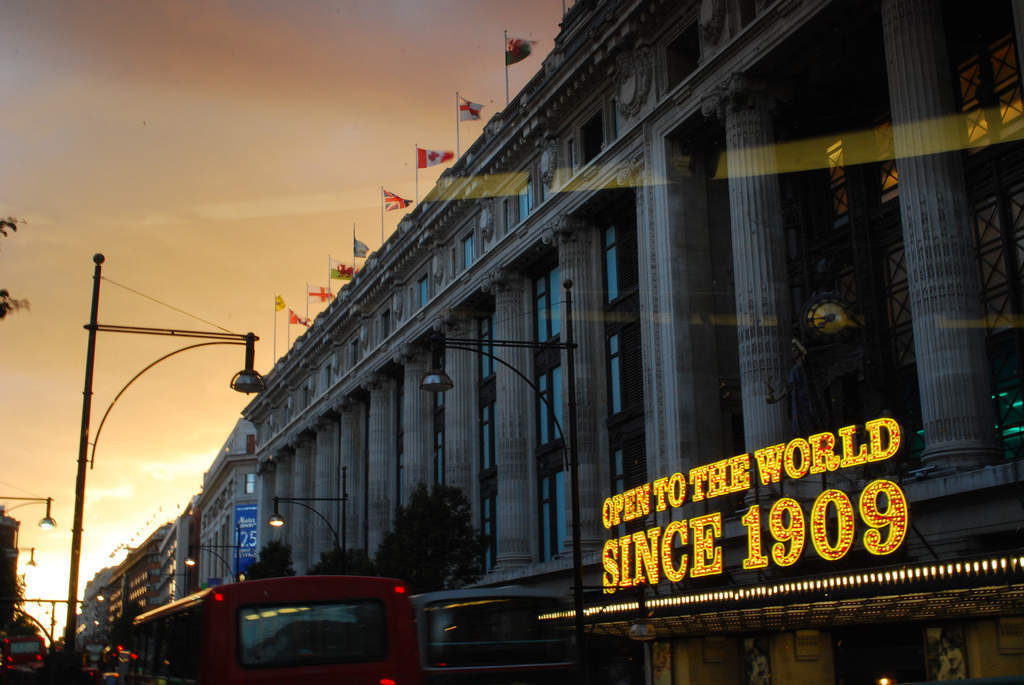 While traditional shops had focused on selling just one type of product, some stores grouped together to sell multiple product types from a single location. The most famous of these early department stores is Harry Selfridges' store on Oxford Street which opened in 1909.
However, department stores had been operating in one form or another for decades before Selfridges opened its doors.
Early department stores opened around the UK in the early and middle of the 19th Century. In France, the Tapis Rouge department store had been open since 1784.
And while department stores flourished for around 150 years, they eventually started to succumb to pressure from a new arrival on the shopping scene in the 1930s.
1930 — 1950: Arrival of the supermarket
First created in the US, supermarkets were a major advent in the history of shopping. For the first time, customers were expected to wander around the stores themselves and pick up their own goods to take to the cashier.
While this loss of convenience might have rankled with some customers, it offered two key benefits: the ability to inspect items before purchasing and, most importantly, low prices.
The first supermarket was owned by Michael Cullen and located in New York City in the middle-class Queens area.
At first, many grocery chains balked at the idea, but as the Great Depression forced wages in the US down, customers became more price sensitive.
In addition, the low cost-of-running of supermarkets made them equally as attractive to business owners themselves.
The trend for self-service shopping took longer to cross over the Atlantic.
By 1947, there were only 10 self-service shops in the entirety of the UK. In 1951, ex US navy officer Patrick Galvani opened the first supermarket chain in the UK.
Quickly, other chains caught onto the idea and after a series of consolidations and purchases, the four big UK supermarket chains, Tesco, Asda, Sainsbury's and Morrisons were born.
1950 — 1994: Retail therapy changes the design of shopping malls
Shopping malls have existed for a long time.
Arguably, the world's first 'shopping mall' dates back to ancient Rome where the forum was a collection of vendors selling their wares in one physical building. They continued over the years, but really began to boom in the 1950s.
This was due to the confluence of two significant factors. Firstly, economic growth in the western world increased customers spending power. In addition, increased use of automobiles allowed customers to travel further afield to large out-of-town developments.
As department stores had, over the years, turned shopping from a chore to a luxury experience, shopping malls continued that trend.
Supermarkets allowed customers to shop for essentials, and shopping for pleasure became more popular.
With customers beginning to spend more leisure time in shopping malls, they began to add further attractions. Arcades, cinemas, restaurants, and bowling alleys became a mainstay of shopping centres, encouraging shoppers to visit for purposes other than shopping.
However, like department stores before them, shopping malls began floundering thanks to the advent of a new form of shopping.
1994 — present: Online shopping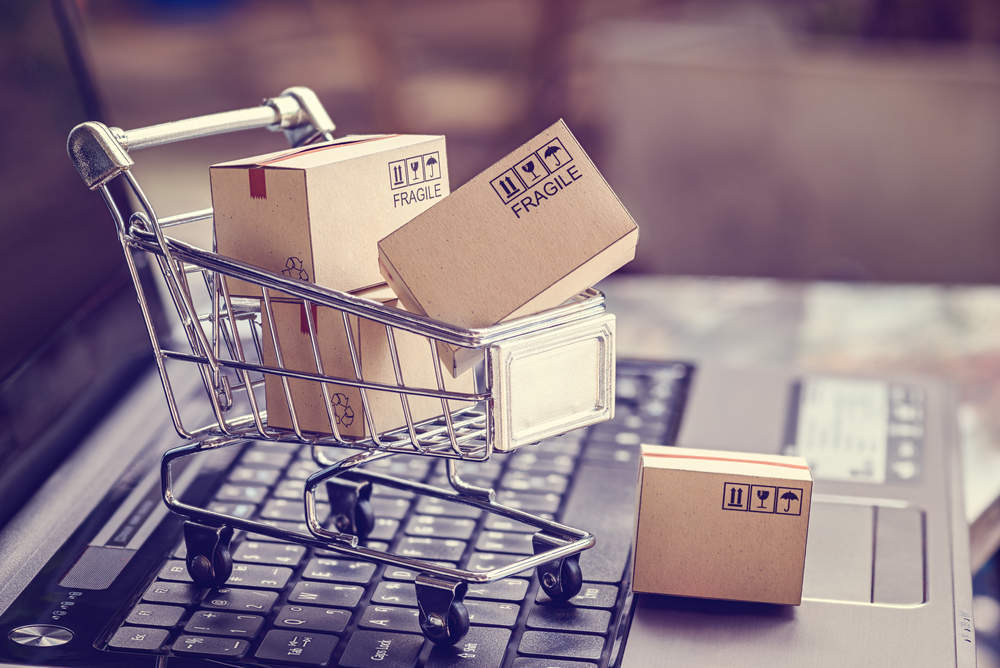 The biggest sea change in shopping came in August 1994. It was then that Dan Kohn created a website called NetMarket. On this site, he sold a Sting CD, Ten Summoner's Tales to a friend on the other side of the US for $12.44 plus shipping.
His friend used data encryption software to send his credit card details securely.
After that, online shopping slowly began to expand. Originally online sales were focused on generic products which didn't require the consumer to see or feel in advance.
One great example of such a product is a book. One of the original online shopping destinations was Amazon.com, which began life as a bookseller.
They accessed books at wholesale costs from Ingram Book after Amazon founder Jeff Bezos befriended bookseller John Ingram. The company sold its first book in 1995.
By 1999, Jeff Bezos was named Time magazine's person of the year for helping boost the profile of online shopping.
These days, Amazon is worth $639.59bn and US ecommerce in 2017 are estimated to be $353.7bn.
Nowadays, online shopping is expanding ever further with new innovations including same delivery, drone delivery units, and voice ordering.
2007 — present: Brick and mortar stores take self-service to the next level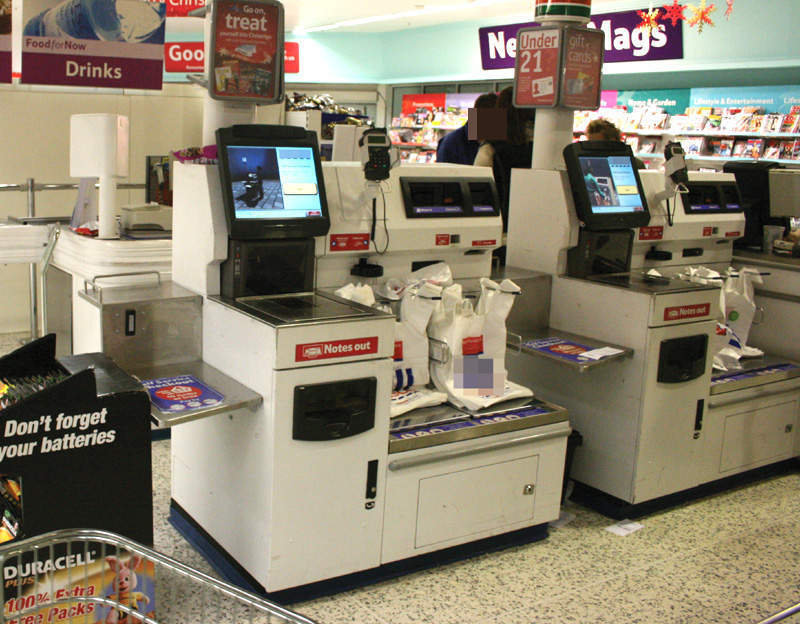 One of the latest innovations in brick and mortar stores are self-service check-outs. These machines allow customers to make purchases without interacting with a cashier, thus stores can cut their overheads on staffing costs.
However, many stores have been slow to adopt this technology due to a perceived lack of reliability.
Ultimately, these self-service check-outs may not gain a footing in shops before they are replaced by the most recent innovation in shopping.
2018: Amazon Go blends shopping trends from across the generations
Almost every single shopping trend mentioned above has been blended together in Amazon's Seattle-based Amazon Go.
The product of Amazon's 2017 acquisition of WholeFoods, Amazon Go cuts staffing costs to an absolute minimum.
Amazon have suggested that, in future, robot staff could handle bagging and restocking shelves of their stores, ultimately reducing in-store staff to zero.
What is the future of retail?
Verdict reached out to Neil Saunders, managing director of GlobalData Retail to get his take on what the future holds for retail:
"Despite all of this change, checkouts have remained a part of most retail stores. Until now, that is. Amazon's new model potentially heralds a step change in the way stores operate. The removal of checkouts saves space, reduces overheads, and increases the speed of shopping. Amazon is not alone, chains like McDonald's are already removing ordering counters in favor of touch screens.

"In a sense, this is a depersonalization of retail. It's the polar opposite of the highly personal one-on-one service of the 1950s. One thing could stop the march of technology is customer resistance. If shoppers dislike the new model of retail it simply won't catch on. Retail remains a demand led business, just as it has always been."
Shopping without a human element may seem a foreign concept to some, but it's important to remember that even as little as 70 years ago, something as commonplace as a supermarket would have looked just as unlikely to catch on.