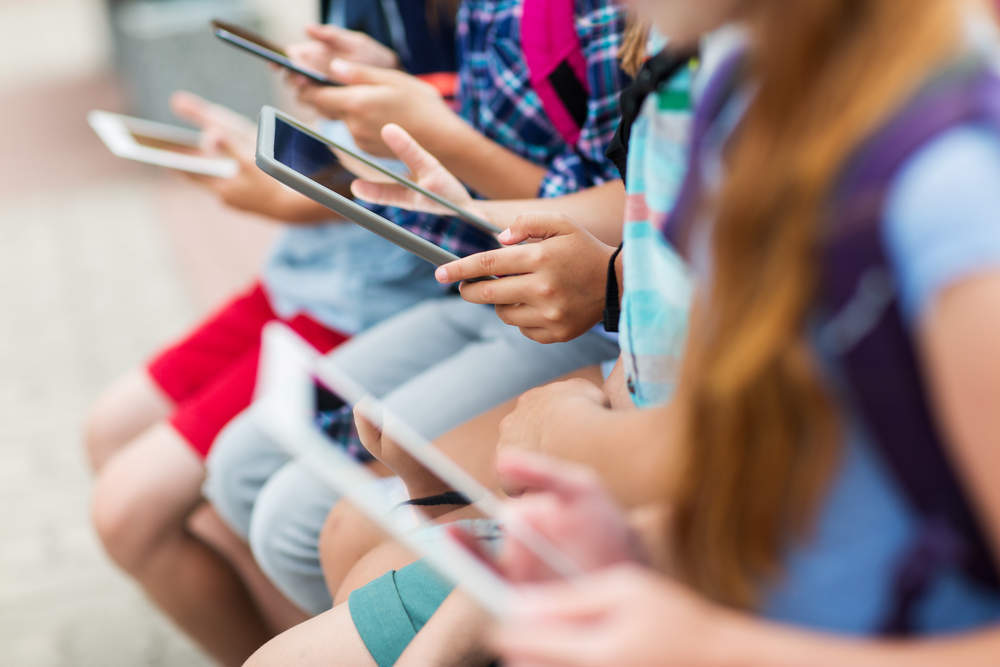 Generation Z — covering those born approximately between 1996 and 2015 — is the first to grow up not knowing a world without the internet. This has shaped their outlook of the digital world differently to previous generations. Research suggests that Generation Z expects extensive digital personalisation, but that comes at a price.
Growing up in the hyper-personalised world of targeted adverts seems to have created a dependence on personalised experiences among younger generations. A study by WP Engine and the Center for Generational Kinetics found that 32% of Gen Z would stop visiting a website if it didn't anticipate what they needed, liked, or wanted.
There are advantages to predictive personalisation. It makes things convenient, such as Google completing your search result. It can also save time, such as Amazon making suggestions based on previous purchases.
Ewa Luger, chancellor's fellow at the University of Edinburgh, can see the benefits. Providing evidence at the House of Lords Communications Committee's enquiry on regulating the internet, she said:
"The more data that's gathered by an individual, the more likely you are to reduce their mental workload by giving them exactly what they want."
Predictive personalisation is a valuable tool for marketers
This personalised digital service is only possible with the use of big data. Increasingly, technology is allowing businesses to go one step further and use data to make predictions about a customer.
How well do you
really

know your competitors?

Access the most comprehensive Company Profiles on the market, powered by GlobalData. Save hours of research. Gain competitive edge.
Company Profile – free sample
Thank you!
Your download email will arrive shortly
Not ready to buy yet? Download a free sample
We are confident about the unique quality of our Company Profiles. However, we want you to make the most beneficial decision for your business, so we offer a free sample that you can download by submitting the below form
By GlobalData
"To be predictive we need the technology, and the technology stack has to be so robust that it can use the data and turn it into insights," WP Engine CMO Mary Ellen Dugan told Verdict.
Accurately predicting what a customer wants is beneficial to both the customer and the business. The customer has a smoother buying experience and the seller is not wasting time with unwanted suggestions. But marketers must tread a fine line between providing a useful service and intruding on an individual's privacy.
"I think you have to balance it," said Dugan. "I think actually GDPR is going to be interesting because you're going to allow that [personalisation] if you opt-in.
"So I think we'll become better marketers because you're going to have to want that [personalisation] as an offering, and so we're going to have to be smarter in how we attract people and to make sure that it's something that they want. Then, I don't think you'll feel that it's invading."
The price of personalisation
However, Professor John Naughton, a senior research fellow at CRASSH, takes a more cynical view. Providing evidence for the House of Lord's enquiry, he described the collection of data for profit as "surveillance capitalism".
"In other words, it provides free services in return for the unrestricted rights to exploit the personal data and data traits left by their users," he said.
This is the price of personalisation. Tech giants such as Google and Facebook have long been collecting large amounts of data on its users. This data is effectively how users 'pay' to use their services.
It can be argued, though, that Facebook's real customers are the advertisers, who use the data to provide more personalised ads. More maliciously, data can be sold on to others for political gain.
Generation Z sees the internet as a social experience
Despite the negative publicity of the Cambridge Analytica scandal, Facebook has been relatively unaffected. Research shows that Gen Z is more willing to provide personal information to have customised online interactions. In fact, they are 24% more likely than Baby Boomers and Generation X to choose a digital world where websites or apps can predict what users need, over one where a person is completely anonymous and must make multiple manual selections.
This suggests Generation Z are happy to pay the data price to use 'free' services such as Facebook.
Gen Z's laissez-faire approach to data collection by social media companies stems from the way they perceive the digital world.
Growing up in the Facebook age has led to 89% of Gen Z thinking of social media first when they think about a digital experience. Where previous generations primarily consider the internet for emails and accessing information, Gen Z is driven by social connections.
However, this collection of data has drawn criticism from privacy campaigners.
"In some ways, it is better to think of Facebook and Google not as tech companies, but as if they were oil companies," said Naughton.
"What they do is they extract data and they refine it and they sell it."
Naughton believes that, much like oil, consumers have become dependent on digital social experiences.
Research suggests that Gen Z are more susceptible to this than their predecessors. Just 22% of Gen Z could only comfortably go less than an hour without accessing the internet.
"There is a serious degree of addiction built into these services," said Naughton.
Generation Z expects digital personalisation: voice interfaces
Voice assistants such as Siri and Google Home continue to become more widespread. Amazon has sold over 20 million of its Alexa devices, bringing the retailer more closely into the home.
However, voice recognition is far from perfect. Machines struggle to understand things such as context, intonation and slang. And for humans, their common frame of reference is communicating with another human that understands these quirks.
"Users don't understand what's going on when they interact through a natural user interface like voice, simply because their expectations are based on the model between a human and a human," said Luger.
WP Engine's text-to-speech plugin is giving web pages a voice, translating a web page into different languages and making it available as a podcast. However, Dugan says that a talking web, where an individual can have a two-way interaction with the web using voice alone, is some way off.
"I think right now we're reactive," said Dugan. "It can translate, I can ask Siri to tell me something, but it's a reactive element."
Failing to make predictions could go some way to explaining why Gen Z are 10% less likely than Boomers and Gen X to believe that voice activation will be used to access the web in five years.
With tech companies collecting data from our spoken conversations as well as our online actions, Naughton says that safeguards must be in place.
"If we don't have regulation we are going to have real trouble later down the line," he said.