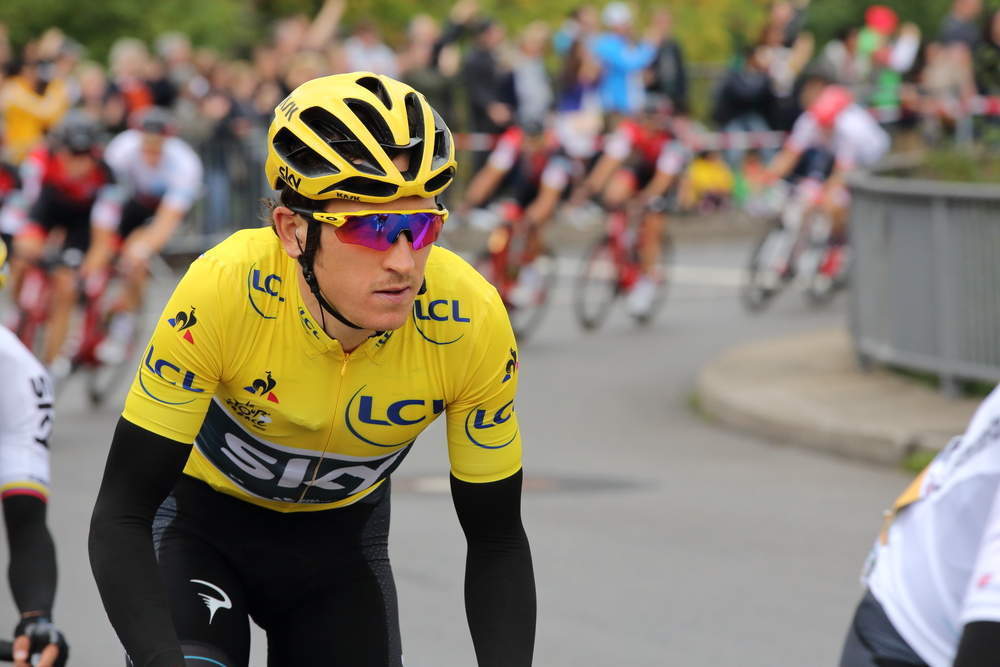 Welsh cyclist Geraint Thomas has extended Britain's period of dominance at the Tour de France, adding his name to the list of British greats to have won the prestigious race in recent times. Thanks to Thomas, Great Britain has now won the Tour de France on six of the last seven occasions.
Thomas joins Bradley Wiggins and Chris Froome on the list of British cyclists to have won the Tour de France. At the same time, he saw his net worth climb.
According to the Daily Express, Thomas was worth approximately £150,000 prior to the conclusion of the 2018 Tour de France on Sunday. However, that has climbed to around £235,000 following his victory.
Prize money for Tour de France: How much did Thomas earn on Sunday?
While Thomas was Sunday's winner, he will have to share the spoils with the rest of his Team Sky teammates.
The winner of the race receives a €500,000 (£445,000) grand prize. This is put into a pot along with the prize money earned by all Team Sky cyclists and divided between all members of the team.
Defending champion Chris Froome added another £90,000 to the pot. Colombian Egan Bernal also added a much smaller figure, having finished the race in 15th place. Likewise, Thomas' first place finishes in two of the 21 stages brought in another €22,000 (£20,000).
In total, approximately £555,000 will be divided between seven riders. That means that each rider will receive around £80,000.
Thomas also received another £5,500 for sporting Team Sky's yellow jersey throughout the race, bringing his total earnings from the Tour de France 2018 to around £85,000.
Is there more to come for Thomas Geraint?
Thomas has reached the pinnacle of cycling by winning the Tour de France. It's a honour that very few manage to achieve during their careers.
However, the riches that cycling offers are far from lucrative when compared against the prize money on offer for the best players in other sports like football, for example. According to Forbes' Highest-Paid Athletes list, no cyclists feature in the top 100.
Cristiano Ronaldo earns more in a week than the alleged net worth of Thomas.
That is unlikely to change drastically following his Tour de France victory. However, he is likely to see his earnings increase somewhat.
Luckily for Geraint, his contract with Team Sky is about to expire and it comes at the perfect time. He will be the current Tour de France champion as he enters negotiations, either with Team Sky or one of their rivals, which will allow him to demand a far more lucrative contact than the one he is currently on.
According to Wales Online, Thomas is set for a huge pay rise, which could see him earn as much as £3m annually. This would bring his salary earnings closer to the money made by those like Froome and world cycling champion Peter Sagan, who each earn £4m a year.
Likewise, as things stand, Thomas makes very little, if anything, from endorsements. However, he can expect that to change in the coming months, having joined the sport's elite ranks.