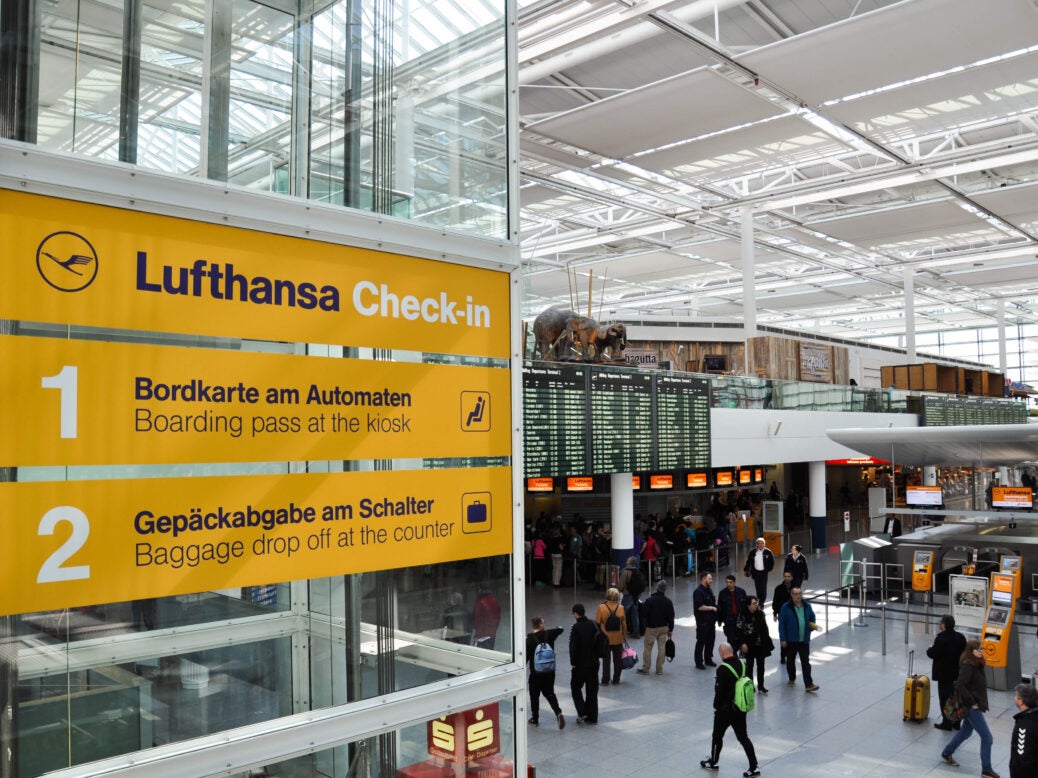 Germany's biggest airline Lufthansa has today cancelled almost half its flights scheduled for tomorrow due public sector workers striking over pay — with around 90,000 passengers expected to be hit by the latest Germany strike.
Labour union Verdi — which is locked in a pay dispute — has warned of flight disruption, with the one-day industrial action affecting airports across the country.
Lufthansa has cancelled some 800 of its planned 1,600 flights, including 58 long haul services.
Lufthansa's head of human resources, Bettina Volkens, said:
Lufthansa is not even a party in this pay dispute, yet it is mainly us and our customers who are most affected.
Verdi boss Frank Bsirske said:
Employers have not yet put forward an offer. With strikes and industrial action, employees are increasing the pressure on employers to end their blocking tactics.
Verdi said the strike at Frankfurt airport would run from 5am to 6pm local time tomorrow and involve security staff as well as workers who load and unload planes.
Frankfurt airport said it expects the strike to cause "considerable delays in operating procedures and also to cancellations".
It said:
Rallies by the strikers could also lead to obstructions to transport routes, meaning reaching the airport by car will take longer.
Meanwhile, Munich Airport said travellers should expect "longer waiting times at all security checkpoints during the entire day".
Germany strike: What's the dispute about?
Verdi wants a 6% pay increase for public service workers from state and local governments, with a minimum increase of €200 each month.
Verdi — which represents 2.3 million public workers in the country — has said its workers are not being fairly compensated for the amount of work they do, despite employers having the money to pay at a higher and fairer rate.
The union is hoping to increase pressure on employers ahead of the next round of wage talks on 15 April.
Germany strike: How often do strikes affect the country?
Germany has been hit by a number of strikes so far this year.
In January workers downed tools at more than 80 companies across the country as the country's biggest union stepped up its campaign for a 28-hour working week to allow employees to improve their work-life balance.
The IG Metall union — representing around 3.9 million workers — was demanding every employee in the metal and electrical sector have the option to reduce their working hours for a total period of two years, with the automatic right to return to full-time employment afterwards.
IG Metall also called for a 6% pay increase across the sector.
Similar strikes four years ago led to hundreds of flight cancellations at Frankfurt airport, particularly on short-haul flights.