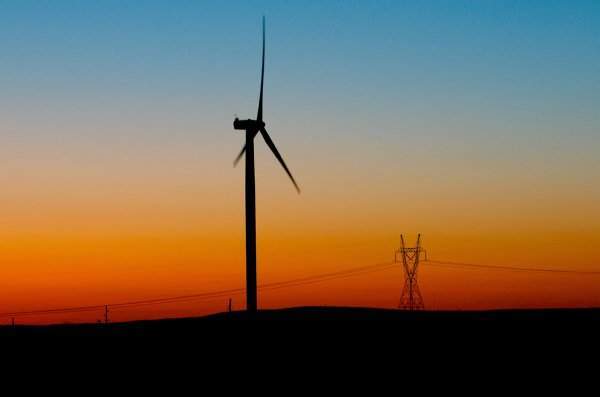 The wind energy market is forecast to peak at $81bn in 2019, before experiencing a sudden drop the following year to $71.21bn, according to a report published today by consulting firm GlobalData.
Wind energy is one of the most reliable sources of power in the global market, the report reveals. New, more sophisticated technology means that wind turbines are increasingly efficient.
Until 2019, the wind energy market will experience steady growth thanks to cheaper production costs, government incentives, and growing environmental concerns. According to the World Economic Forum's (WEF) Global Risks report 2017, climate change is one of the most serious threats facing societies across the world.
Many countries are trying to improve sustainability. Earlier this week, the Dutch rail operator NS Dutch Railways announced that all electric trains in the Netherlands were now running on wind energy alone.
China, however, will continue to dominate the market in the wind energy sector globally, strides ahead of Europe and elsewhere. The world's second largest economy invests a huge amount in the environment. In the first week of January,the Chinese government said it intends to spend more than $360bn on renewable power sources by 2020.
And yet the present growth experienced by the wind turbine market may not last.
"Despite the initial year-on-year growth of the wind turbine market during the forecast period, the expiration of Production Tax Credits (PTC) in the US market in 2020 will have a negative impact on the global wind turbine installations and market value in the same year," said Swarti Gupta, GlobalData's analyst covering power.
The projected slump is the result of the poor quality of existing infrastructure and insufficient investment.
"Upgrading electricity infrastructure to meet future transmission and distribution demands will be a major challenge for wind power development," Gupta continues.
"The development of new grid infrastructure requires massive investment in terms of financial resources and time, which could reduce the market's medium-term growth."
To find out more read GlobalData's report entitled Wind Turbines Market, Update 2016 – Market Size, Competitive Landscape, Key Country Analysis, and Forecasts to 2020