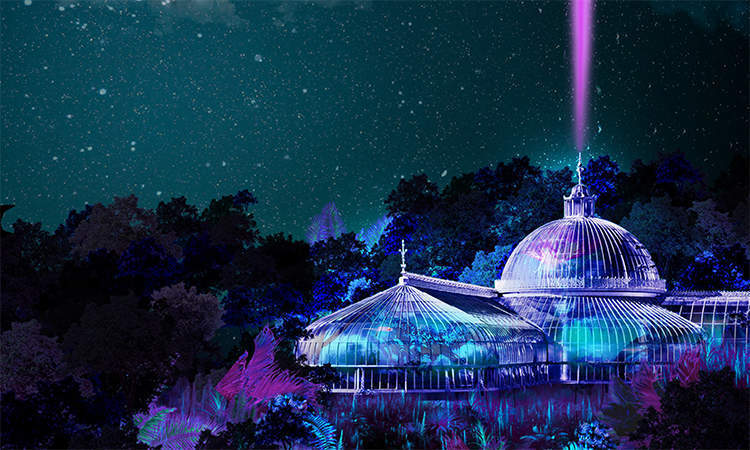 Scary movies are making their debut in the cinemas, costume boards on Pinterest are being shared consistently, and pumpkin shortages are occurring throughout the country. Yes it's Halloween.
The UK is bursting with scary destinations, its cities boasting a whole range of events throughout the Halloween period. Interestingly enough the country also has eerie places that are steeped with centuries of history, folklore and legends.
London
The legend of 50 Berkley Square, Mayfair, also known as 'the most haunted house in London'
You might know the legends behind the Tower of London, but have you heard of the entity that lurks in the upstairs rooms of a townhouse, tucked away within the sophisticated streets of Mayfair?
Once home to former Prime Minister George Canning, this building has had a long list of residents who have never stayed long.
The plaque put up by the police, stating that the upstairs rooms are cordoned off to both owners and visitors, still remains. Legends say that a young girl threw herself out of the window in the Victorian Era, after being a victim of abuse from her uncle. After this, strange happenings have always been a part of the house's story.
The Midnight Apothecary
Saturday 27th October 17:30-22:00
Tickets from £5
Located on top of Brunel museum's rooftop garden, lies an eerie midnight apothecary. If you have the Halloween jitters then a potion or two might fix you. Try the bitter pumpkin cocktail, or the Mr Hyde potion, whilst you sit by the fire surrounded by pumpkin lanterns and a spider web encased roof garden.
Plymouth
The legends of Dartmoor
It's a place where Sir Arthur Conan Doyle was inspired to write his book, The Hound of the Baskervilles, he described it to be "dotted with the dwelling of the prehistoric man, strange monoliths and huts and graves."
Even though this mystic location has now become a national park, the legends will never fade. As you wonder off the trail, you may come across Crazywell Pool – its dark waters are apparently bottomless.
High Ropes
29th October 6:00pm-8:00pm, £14pp. Options for children as well.
Explore the moors in an unconventional way. Book a high ropes course this Halloween, being 50ft in high in the trees in complete darkness, who knows what you can encounter? More information here.
Brighton
Bloody murder at the pub
Sounds like a typical storyline from Coronation Street but Brighton's hidden gem, The Marlborough Pub & Theatre, is home to a horrific murder dating back to the Victorian Era.
Ever since the landlord had been convicted of murdering his wife – there have been reports of strange occurrences in the pub. Six exorcisms haven't seem to fix this issue yet.
Now the tiny bar is still open to visitors and sits underneath the theatre, because it is so narrow it can only hold a few visitors at a time – a perfect size for intimate events.
Blackpool
Some of the rides at Blackpool Pleasure Beach are known to be haunted. Ironically enough, this includes the ghost train. Haunted by a former fairground worker wearing cloggs.
You can hear the footsteps of Mr Cloggs echoing through the dark chambers of the ride.
The Blackpool dungeons
Fun for all the family as this immersive tour delves into the cities dark and historic past. Experience thrilling live action shows and rides. Tickets from £16.50 (walkup price) for adults, and £13.50 (walk up price) for children.
Liverpool
The Abandoned Hospital
This building went from being an orphanage, medical hospital and then a mental asylum before closing its doors for good in 1997.
With wheelchairs gathering dust on corridors and where mortuary fridges still remain. Staff and visitors used to describe paranormal like activity on a frequent basis in this building.
Join an overnight ghost hunt of Newsham Park, with prices starting from £35. You could always go on your own, if you dare.
Farmageddon
https://www.instagram.com/p/Bo39sk7AuJG/?utm_source=ig_web_button_share_sheet
Known as the Fear Farm, arm yourself with a paintball gun and explore the five chambers awaiting you. You'll be joined by 90 monsters as well. Prices over the Halloween period start from £23.
Glasgow
In pre-Buffy times, vampire hunting in the 50's was taken seriously in Glasgow.
Children took to find the 'Gorbals vampire', all of them armed with knives, stakes and various other implements.
GlasGLOW
Tickets start from £9
Hit the Glasglow Halloween light show this year, taking place in the botanic gardens, there is even a picturesque little food village with delectable treats for hungry appetites.
So get ready – this is every Instagram lover's dream.