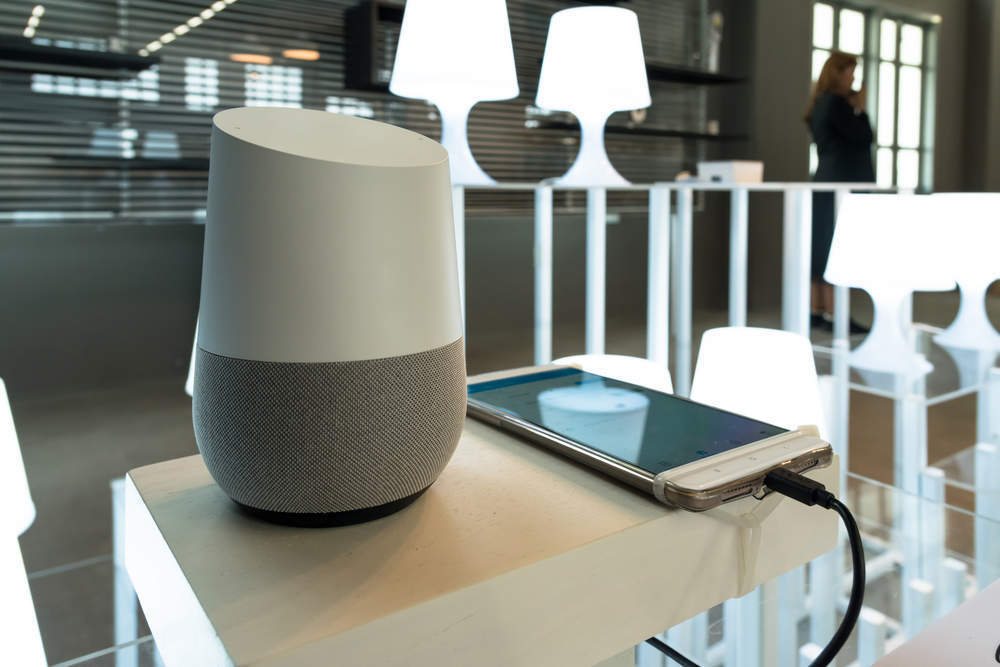 Major wireless tech companies are in a race to to develop artificial intelligence (AI) to lock users into their respective ecosystems. And many are discovering they can't compete effectively in AI without investment in hardware.
AI is where tomorrow's tech money is.
The technology learns our wants and learns how to anticipate our needs before we do, making useful suggestions and transactions on our behalf.
Third-party business partners will be able to engage directly with consumers to drive sales or increase advertising revenue.
This is why we are now seeing a spate of hardware announcements from the likes of Amazon, Snap, and Google.
For Amazon, a wider array of Echo Alexa-enabled products will help establish Amazon's AI platform as a driver of e-commerce and services in the home.
Even though Google has the Android mobile operating system, it can't rely entirely on its original equipment manufacturer partners to push Google software and services and has moved further into hardware.
Google first made its heavier foray into the hardware market in 2016, introducing Pixel phones, Google Home, WiFi routers and Chomecast Ultra.
More recently, the company expanded its hardware line significantly with two new phones, speakers and cameras.
Google is almost certainly aiming to weave its key AI product Google Assistant into all of these products, to some degree or another.
Even messaging app Snap sees the value of hardware in furthering its ephemeral messaging platform.
Spectacles, Snap's colorful sunglasses with an integrated video camera capable of taking a day's worth of Snaps and transferring them to the Snapchat app, represented Snap's first foray into hardware.
The move was largely an experiment, with about 150,000 Spectacles sold since introducing them in September 2016.
Snap has continued to show signs that it intends to keep developing new hardware products; the company has reportedly held talks with a number of consumer drone startups.
Going forward, hardware will very much become an important part of tech ecosystems that aim to draw users in, and give them new experiences centred around AI, augmented reality (AR) and virtual reality (VR).
The process won't be a sprint, but rather a marathon. Some products may need to go through several iterations.
Companies like Amazon and Google, which draw their primary revenue from online commerce and advertising, can afford to release hordes of new smart products to see what sticks.
One thing is for sure, services are rapidly evolving beyond the smartphone.