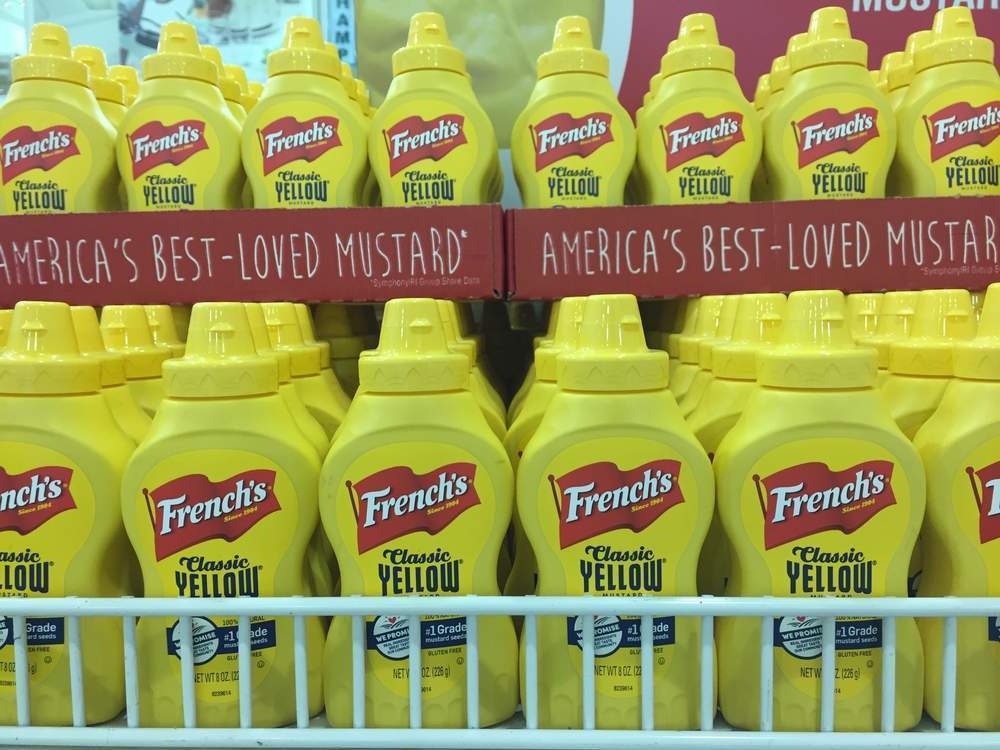 British consumer goods giant Reckitt Benckiser has sold its food business to McCormick & Co, the US maker of spices, herbs and flavourings, in a $4.2bn deal.
The chief executive of Reckitt Benckiser, Rakesh Kapoor, said:
Following the acquisition of Mead Johnson Nutrition, this transaction marks another step towards transforming RB into a global leader in consumer health and hygiene.
Reckitt Benckiser bought Mead Johnson Nutrition for $16.6bn in February, but two months later said that its foods business was "non-core".
French's Foods, for example, accounted for just four percent of Reckitt's total revenue last year.
Despite competition from Dutch-British consumer goods giant Unilever and Hormel Foods, the US owner of Spam, McCormick & Co now expands its portfolio to include a variety of popular condiments from Frank's RedHot sauce to French's Mustard.
The US sauce and condiments market is worth around $21bn a year according to California-based research firm IBISWorld.
Financial analysts noted, however, that the transaction price was high, equating to 20 times Reckitt Benckiser food division's earnings before interest, tax, depreciation and amortization.
James Edwardes Jones, an analyst at RBC Capital Markets told Bloomberg:
It [$4.2bn] feels to us like a very high price for a U.S.-oriented ambient food business.
After the acquisition was announced on Wednesday morning, shares in Reckitt Benckiser jumped 1.62 percent to £79.39.
The stock has climbed 16 percent so far this year, while McCormick shares have gained about four percent over the same period.
"The acquisition of RB Foods strengthens McCormick's flavour leadership with the addition of the iconic French's and Frank's RedHot brands to our portfolio, which will become our number two and number three brands, respectively," said Lawrence Kurzius, chairman and chief executive of McCormick.
The transaction is expected to be completed in the third or fourth quarter of McCormick's 2017 fiscal year.