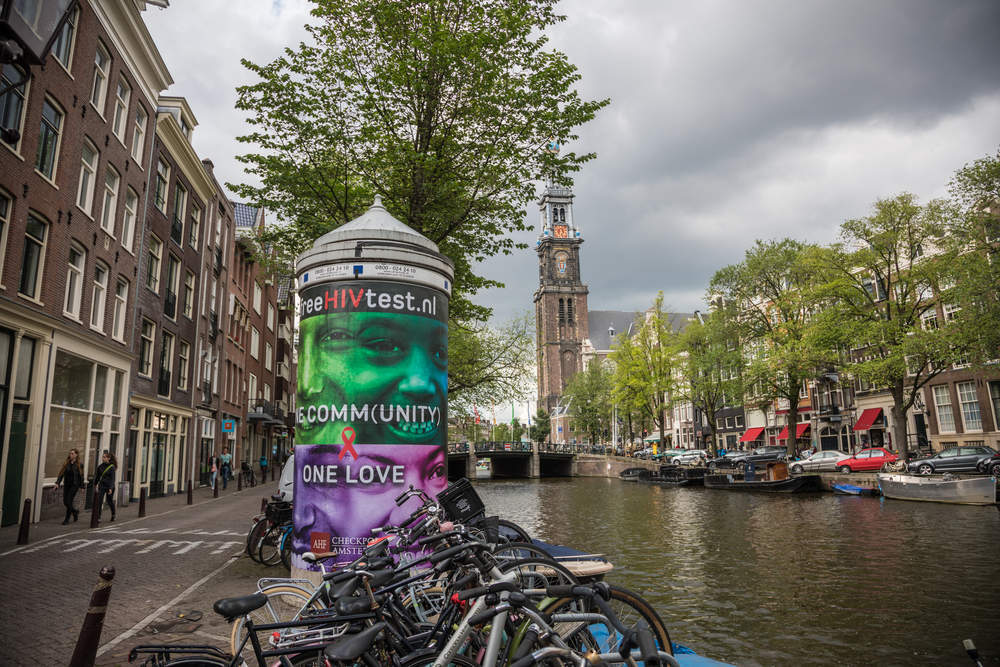 The number of people in Europe newly diagnosed with HIV reached its highest recorded level in 2016, with 160,000 people discovered to have the disease, according to the World Health Organisation (WHO) in collaboration with the European Center for Disease Prevention and Control (ECDC).
Around 80 percent of those were in eastern Europe.
Officials said the illness was spreading "at an alarming pace", due to most diagnoses (51 percent) happening in a late stage of infection. The later the diagnosis, the later treatment can be started and the more likely it is to be spread.
The proportion of those with late diagnoses was shown in the report to increase with age. An ECDC study published earlier this year found that around one in six new cases of HIV diagnosed in Europe are in people over the age of 50.
The WHO's European regional director, Zsuzsanna Jakab, said:
This is the highest number of cases recorded in one year. If this trend persists, we will not be able to achieve…the target of ending the HIV epidemic by 2030.
Officials want more to be done to combat HIV and aids, many calling for new strategies to be developed to expand the reach of HIV testing with the likes of self-testing services.
ECDC director Andrea Ammon said:
Europe needs to do more in its HIV response…On average, it takes a person about three years from the time of infection until they are diagnosed – which is far too long.
The WHO regional office and ECDC directors have said that to reduce the number of future HIV infections, Europe needs to focus on three areas:
Prioritising effective and comprehensive prevention measures — awareness-raising; promotion of safe sex, condoms and substitution therapy, provision of needle exchange programmes, and pre-exposure prophylaxis for HIV);

Providing efficient HIV counselling and testing services, including rapid diagnostic services, community-based HIV testing, and HIV self-testing, and

Ensuring rapid access to quality treatment and care for those diagnosed.
European health commissioner, Vytenis Andriukaitis, said:
To meet our goal of ending HIV, we need to ensure early diagnosis for everybody, reaching out to risk groups and to the most vulnerable. To succeed, we must work together across borders, across silos, across organisations to promote easy access to diagnosis and to fight barriers such as stigma and discrimination.

Next year I intend to present an overview of policies and best practices in fighting HIV — including prevention and early testing — and encourage all member states and stakeholders to put them in practice.
Around 37m around the world are currently carrying the HIV virus, found most commonly in poorer regions such as Africa with 25.6m people found to be living with HIV in 2016.
Africa also accounts for almost two thirds of the global total of new HIV infections, thought to be due to poor access to testing centres, prevention methods, and treatment.
Though reports of HIV are increasing, the number of Aids cases and Aids related deaths in the EU has declined, something that has been consistent since the mid-1990s.
WHO stats
Over the past ten years, the rate of newly diagnosed HIV infections in the European region has risen by 52 percent
Last year 1m people died from HIV-related causes globally
There were approximately 36.7m people living with HIV at the end of 2016 with 1.8m people becoming newly infected in 2016 globally
54 percent of adults and 43 percent of children living with HIV are currently receiving lifelong antiretroviral therapy
Global antiretroviral therapy coverage for pregnant and breastfeeding women living with HIV is 76 percent
It is estimated that currently only 70 percent of people with HIV know their status. To reach the target of 90 percent, an additional 7.5m people need to access HIV testing services