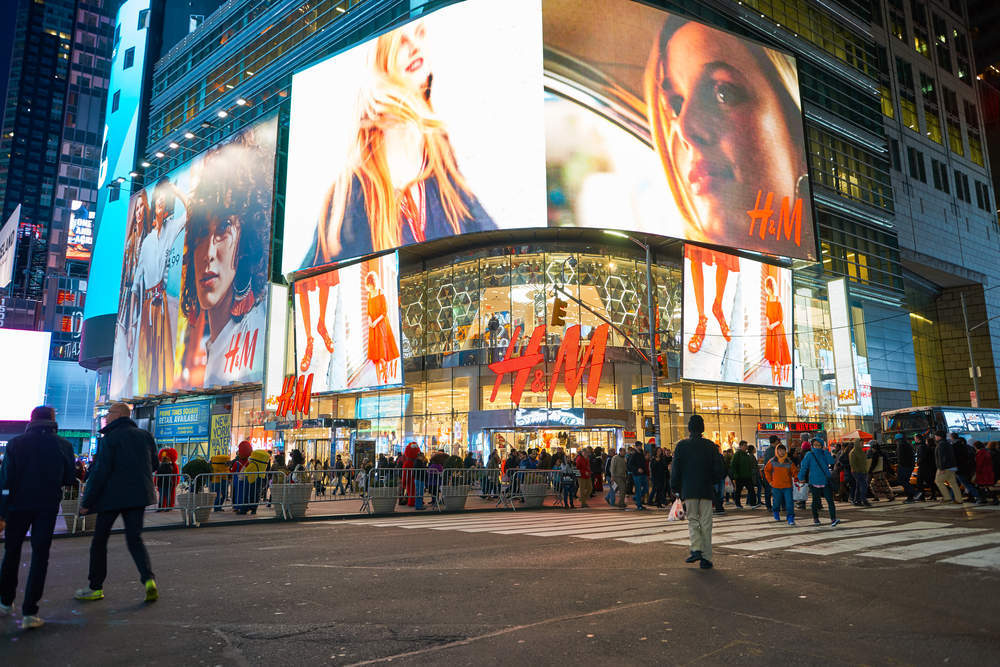 The H&M share price has tumbled after it announced disappointing sales in its fourth quarter, citing changing consumer behaviour and reduced footfall.
Store closures are now very much in the pipeline and the H&M share price is today down some 13 percent. Since early 2015 H&M's market cap has halved.
While H&M revealed sales overall have grown year on year, it posted a four percent decline in pre-VAT sales versus the fourth quarter of 2016, from 52.7bn Swedish krona ($6.2bn) to 50.4bn Swedish krona.
The company vaguely cited "a continued challenging market situation…due to the ongoing shift in the industry", which translates to a shift away from traditional shopping methods in favour of online shopping.
Buying online has taken H&M and many other clothing retailers by surprise, leaving many of them with expensive brick-and-mortar stores that fewer people are shopping in.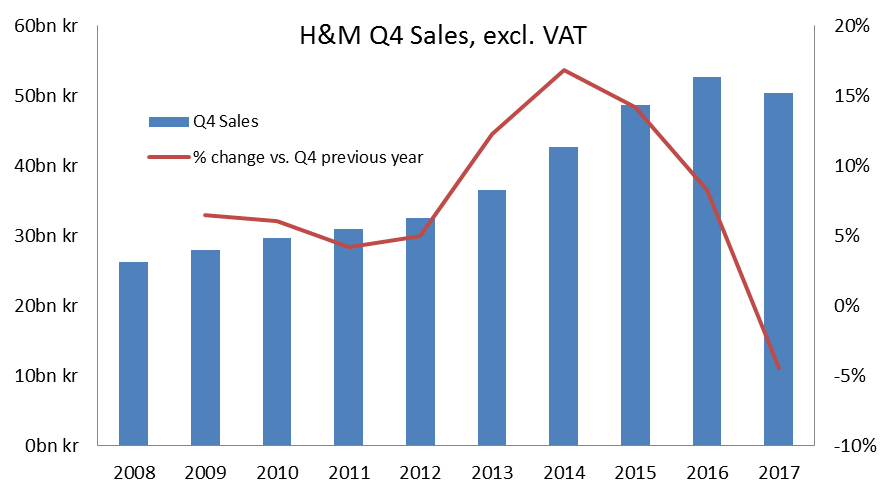 Earlier this year H&M chief executive Karl-Johan Persson said the company would be closing 90 stores this year and further closures now seem likely.
Today's results were released alongside a plan to intensify the "optimisation of H&M brand's store portfolio – leading to more store closures and fewer openings".
First quarter 2018 results — including the all-important Christmas trading period — will likely decide the fate of H&M's worst performing stores.
However today announcement covers the Black Friday week which many retailers have described as the best Black Friday for sales to date.
Struggling stores will have the Christmas trading period to prove themselves worthy and survive the latest purge, but with online retail growing rapidly physical stores seem increasingly likely to be a thing of the past.