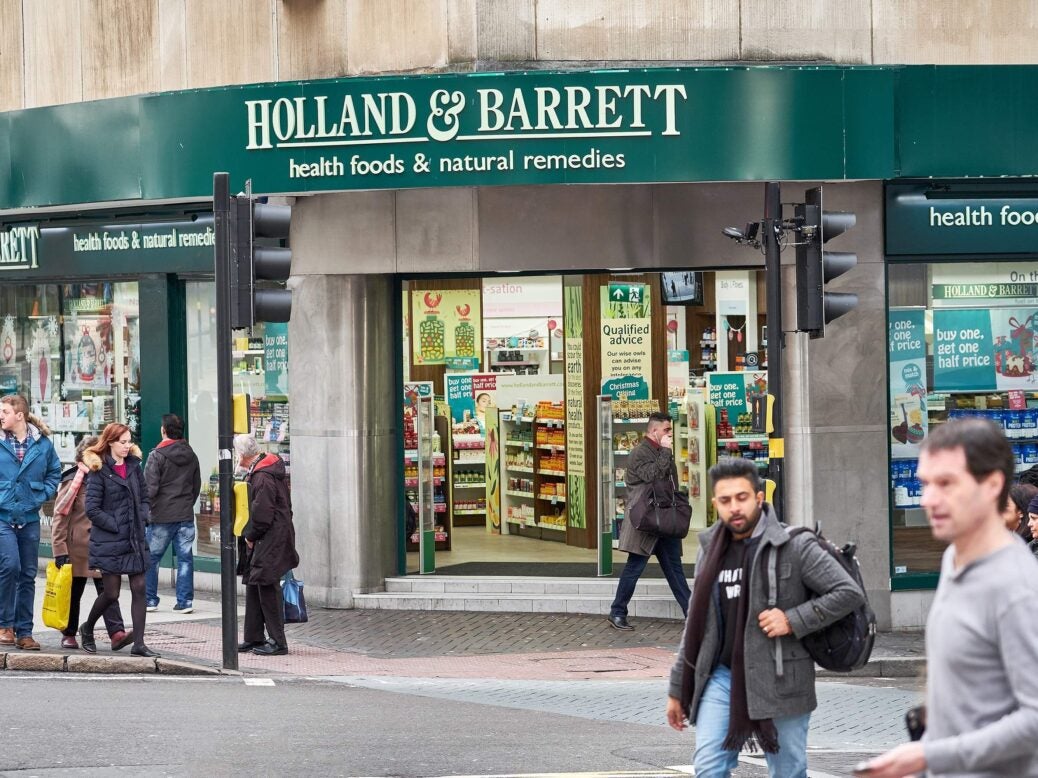 Health food and supplements chain Holland & Barrett has been sold to Russian billionaire Mikhail Fridman's L1 Retail for £1.77bn.
L1 Retail is purchasing Holland & Barrett from The Caryle Group, a private equity firm which owns the brand's parent company, The Nature's Bounty Co. The transaction is expected to close by September, subject to regulatory approvals.
The high street store is now Europe's largest health and wellness retail chain, part of the £10bn industry. After being launched in the UK in 1870, the brand now has over 1,300 shops in 16 countries, including recent growth in Scandinavia and India.
In 2016, the company's revenues exceed £610m, marking 32 consecutive quarters of like-for-like growth in the business.
Peter Aldis, Holland & Barrett's chief executive, said:
"We are delighted to now be in partnership with the L1 Retail team and its advisory board of internationally-renowned retailers."
Stephen DuCharme, L1 Retail's managing partner, said:
"We believe that the company is well positioned to benefit from structural growth in the £10bn health and wellness market and has multiple levers for long-term growth and value creation."
L1 Retail is a newly created investment arm of Letter One, owned by Fridman – who also has investments in the likes of Uber and UK North Sea assets. According to Forbes, he has a net worth of $14.1bn.
The subsidiary was launched in December last year with a $3bn fund to invest in retailers that have the potential to become market leaders. In a statement released last year, L1 Retail said it would focus on retailers in the health and wellness sector, which means its acquisition of Holland & Barrett is in line with its core mission.
A spokesperson for L1 told Reuters that the company would create a board for Holland & Barrett that would include L1 Retail's advisory board, of which the Lidl's former chief executive Karl-Heinz Holland has just joined, the subsidiary's investment team as well as Aldis and the brand's chief financial officer.
The spokesperson said:
"We will create a board that features the best possible combination of skills to support the leadership team and take Holland & Barrett to the next level."
Carlyle was advised by Goldman Sachs, Houlihan Lokey, UBS, PwC, Latham Watkins and OC&C.