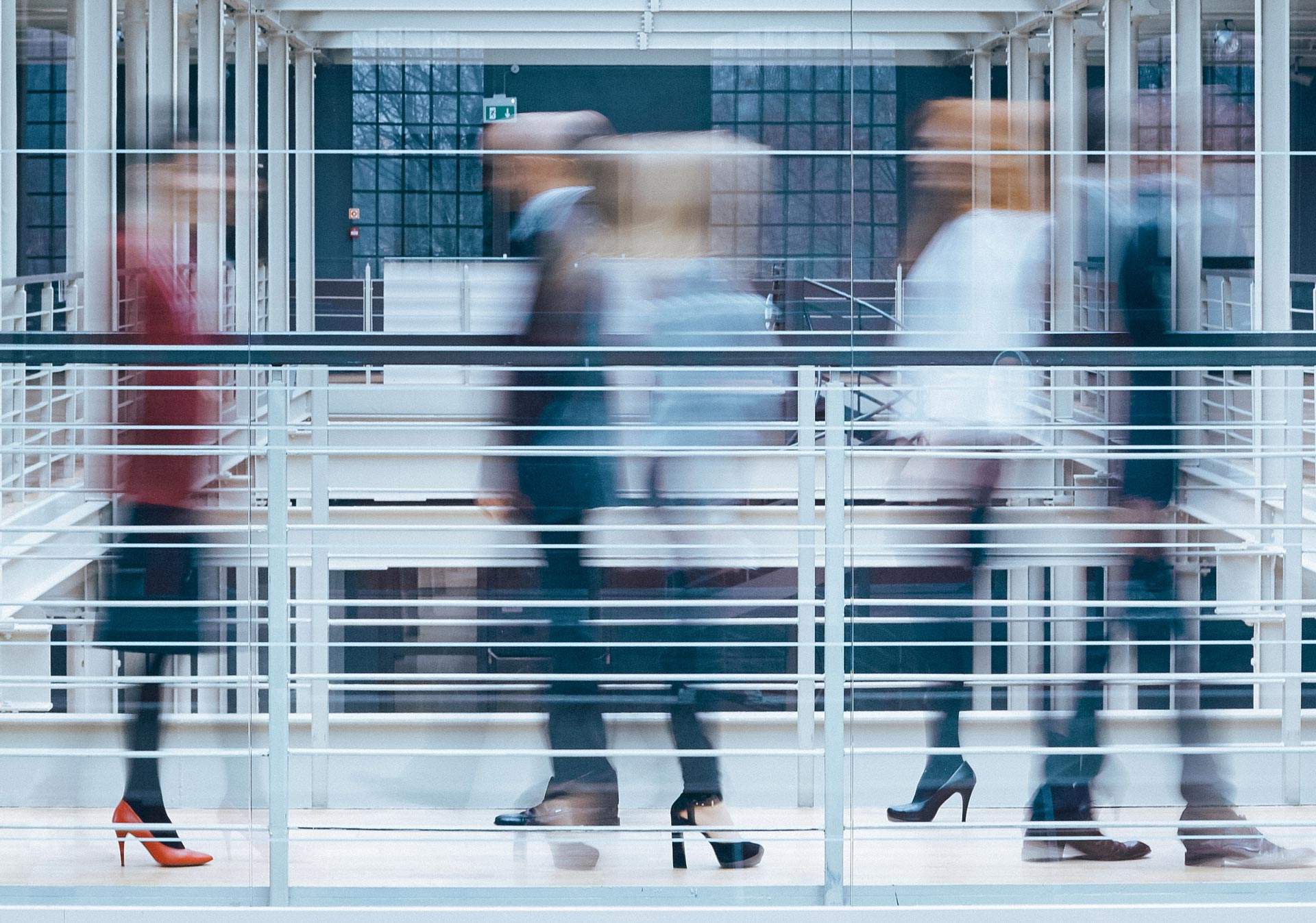 Speaking at Teradata Analytics Universe 2018, an annual conference held by business analytics company Teradata, business leadership expert Morten Hansen offered his views on performing in a rapidly changing business landscape.
"Why are some leaders, and teams and businesses, able to navigate disruption, uncertainty and market hardship that we're facing today, in today's business world, and they become great, while others fail?" Hansen asked.
Based on a study of 5,000 people in organisations across various industries, functions, job levels, and demographics, Hansen developed a strategy to achieve success in a changing business landscape.
Do less, then obsess
According to Hansen, it is important for businesses to know what it is that they do best, and to focus on excelling in delivering results in that area.
"It's a matter of ruthless prioritisation," Hansen said. "Doing few things, and then you must also obsess and excel in those few things."
In order to do this, companies must define clear objectives. It sounds simple, yet according to Hansen, his research showed that lots of business leaders get this wrong.
How well do you
really

know your competitors?

Access the most comprehensive Company Profiles on the market, powered by GlobalData. Save hours of research. Gain competitive edge.
Company Profile – free sample
Thank you!
Your download email will arrive shortly
Not ready to buy yet? Download a free sample
We are confident about the unique quality of our Company Profiles. However, we want you to make the most beneficial decision for your business, so we offer a free sample that you can download by submitting the below form
By GlobalData
"Lots of companies and leaders get this wrong. They chase the wrong objectives and the wrong metrics," Hansen said.
"We start by collecting lots and lots of data, then once we have all that data capability, we look for problems.

"I believe that's the wrong way to work, because you're not focused. I think it's a far better idea to start by saying: 'what are the key business problems that we're going to solve here?', then looking for data and analytics in order to solve those problems."
Once a business has defined its objectives, efforts need to be made not to get sidetracked in pursuing those goals.
"I believe that one of the most important professional skills in today's world, which is swimming in data and swimming in opportunities, is the ability to say no in an appropriate manner. No to your boss, no to your clients, no to your partners, in order to be able to focus and excel in whatever it is that's important and you need to do."
Hansen points to the example of Steve Jobs and Apple. While the iPhone predates the iPad by three years, Apple began research and development on its tablet prior to releasing its popular smartphone. However, recognising the iPhone as the superior product and growth opportunity, Jobs shelved the iPad until development and launch of Apple's smartphone had been completed.
"Apple could've easily have done both at the same time. Yet they chose to do one thing and go all in on that one thing in order to excel," Hansen said.
Use data to innovate
Companies like Teradata provide solutions for businesses to store and analyse the huge pools of data that they collect on their products and customers.
However, a recent Teradata study found that 79% of business leaders don't believe that they have access to the data that they need in order to do their job effectively.
Likewise, three quarters of business leaders believe their analytics technology is too complex, while 42% believe that their employees have difficult using this technology.
This inability to make the most of collected data could be holding businesses back.
"Haven't we learned that to succeed in the business world, or whatever world you're in, you should be the most innovative?" Hansen asked. "What we found was something else: It is not about how innovative you are, it is how you innovate that matters."
Hansen describes two types of investment: the uncalibrated cannonball and the ballistic cannonball. The uncalibrated cannonball involves using all of your arsenal in one attack, while the ballistic cannonball is using a few bullets to find accuracy, before launching a full scale attack. In business terms, the uncalibrated cannonball is throwing money at an investment without testing the waters first, while the ballistic cannonball is gradual investment as a way of testing before scaling.
Hansen's study found that just 22% of deals made using the uncalibrated approach are successful, while the ballistic approach is successful 90% of the time.
"What we're trying to do here is create a culture of data-driven innovation,

"We experiment like crazy, we scale aggressively, and we reward the failures."
Attack barriers to collaboration
In order to work towards clearly defined objectives and make best use of the data collected by various different divisions of a business, collaboration is of the utmost importance. In order to achieve success, Hansen explains, businesses need to encourage teamwork between divisions.
In order to do so, there are a number of barriers that these businesses first need to overcome, including status gaps, competition between teams, a lack of relationships, a lack of contact, or a lack of discussion between employees, and the complexity of company data.
Hansen pointed to Sony's Connect, a range of music players and an accompanying music store, as an example of how a lack of collaboration can be costly for businesses.
Prior to Connect, Sony has captured a large portion of the music player market with its Walkman devices. However, the failure of Connect paved the way for Apple to release the iPod and take the market away from Sony.
"So what happened to Sony? Well, Sony was organised according to silos. There were five divisions that needed to work together to put this product together," Hanson said. "They could not do it, because they had a culture of working alone."
According to Hansen, there are four simple changes that businesses can make in order to overcome its collaboration difficulties. These are setting common goals, incentivising collaboration, implementing technology solutions, and educating all employees on data and its uses.
"First we can articulate common goals that will unite people towards a common agenda, rather working on their own KPIs [key performance indicators] and agenda. Then we have incentives, that incentivise to work across and not just within their silos," Hanson said. "These two are driving down the motivational barriers."
"Then, of course, we have all kinds of technology that we can put into play," Hanson said. "And those will primarily reduce the search [for data] and the teamwork barriers."
"There is something else that we all must do, and that is what I call data education. There are people out there who spend their entire career being successful because they have experience and intuition. Then we come with this new data analytic paradigm and say, 'this is the way to run many of the operations', then we get the culture clashes. We must reduce that culture clash, and the way we can do it is to start education people about the power of data,"