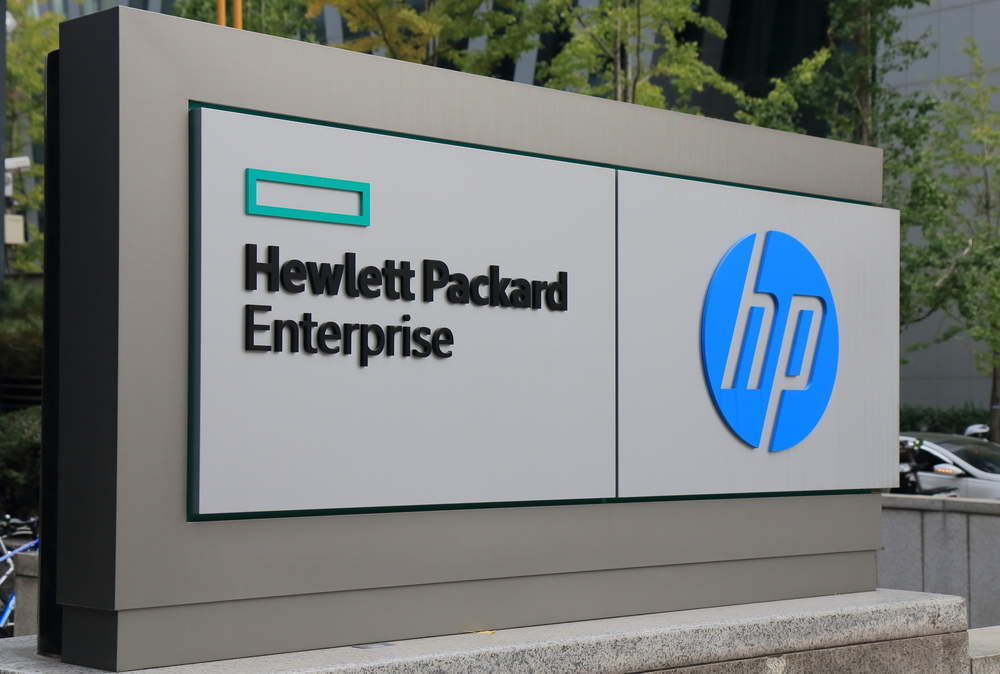 Hewlett Packard Enterprise (HPE) is continuing its acquisition streak to expand its market presence and drive sales growth.
Years of fiscal turmoil and strategic misfires (such as the acquisition of Compaq and overpaying for Autonomy) have meant that Hewlett Packard has continuously been under the spotlight, and not for the right reasons.
Of late, the decision to split HP Enterprise Services from its parent company, HP Inc, and merge the unit with CSC to form DXC Technology and then spin-off its non-core assets to Micro Focus raised fresh doubts about its future.
HPE has also recorded a significant decline in its revenues across several of its operating segments in 2016.
Last year the company's enterprise group, enterprise services, financial services, and software revenues declined by 2.4 percent, 4.8 percent, 0.5 percent, and 12 percent respectively, year-on-year.
As a result HPE is on a buying spree.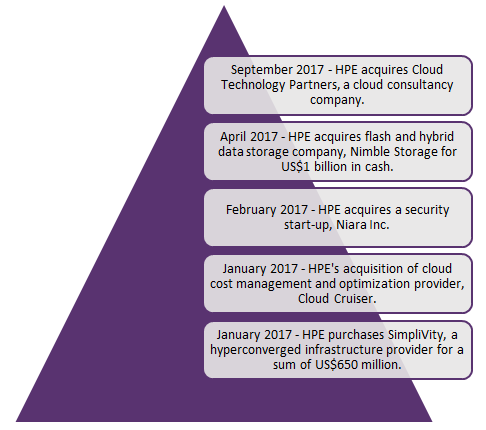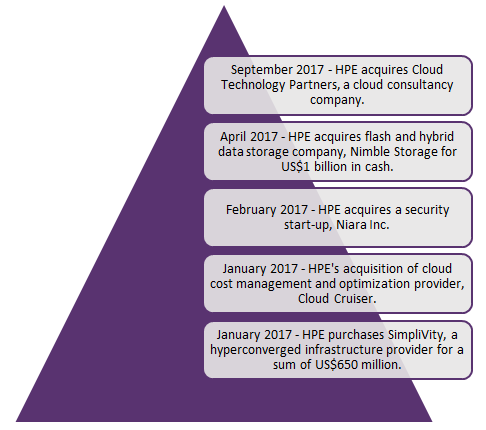 Earlier this year HPE bought SimpliVity for $650m, Cloud Cruiser for an undisclosed amount, and Nimble Storage for $1bn. Last month it bought Cloud Technology Partners for an undisclosed sum.
While cloud computing and Internet of Things (IoT) use have been growing strongly HPE is buying up the companies that are doing big, ambitious things in these spaces.
HPE will now have to make big investments and acquisitions analytics and security that are also crucial elements in HPE's services expertise and then bring these all together in a more standardised and scalable package.
However, HPE has to first complete its $26bn merger with CSC, creating DXC Technology, before it can focus entirely on its latest acquisitions.