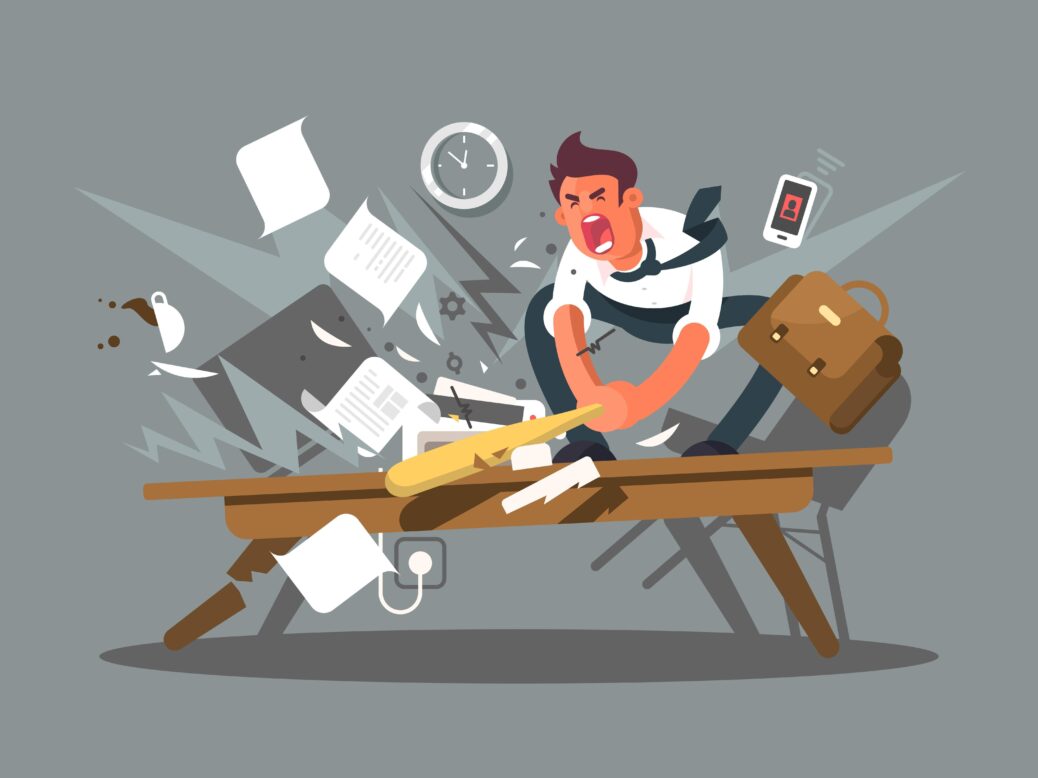 Almost a quarter — 24 percent — of those employed in France are in a state of so-called hyperstress, defined as stress levels that endanger health, according to a study conducted by occupational health consulting firm Stimulus.
Over half — 52 percent — of those surveyed reported high levels of anxiety.
The survey found 16 percent of workers had an anxiety disorder and six percent were likely to be suffering with depression. High depressive levels were also common, affecting around a third of all employees.
The causes of stress, sometimes called psychological risk factors, range from having to deal with large amounts of complex information, a lack of time, job security, lack of independence, and feeling useless.
Women reported higher levels of stress than man, with 28 percent of women considering themselves stressed compared to 20 percent of men.
And while rates of hyperstress appear to increase with age, the greatest difference was observed across industries.
Healthcare, public services, and finance were found to be most affected by hyperstress.
Patrick Légeron, the founder of Stimulus, told FranceInfo:
Cardiologists know that stress is as powerful a factor in triggering a cardiac arrest as smoking or hypercholesterol.
Légeron defines stress as "a very complex reaction involving hormones – such as adrenaline – but also emotions. The reaction is triggered every time you have to deal with a difficult situation".
The problem of stress is when the level becomes excessive. A bit like blood pressure. It is necessary for the body, but hypertension puts you in danger. Hyperstress is a high level of stress.

The work itself is not a risk factor. It is exposure to specific factors in the work environment such as management or organisational structures. The way we manage people is a far greater source of stress in France than it is in Scandinavian countries.
The study surveyed 32,000 people from 39 companies across various sectors, over the course of four years, from 2013 to 2017.
Meanwhile, the US Occupational Safety and Health Administration has called stress a hazard of the workplace, and stress reportedly costs US industry $300bn each year.