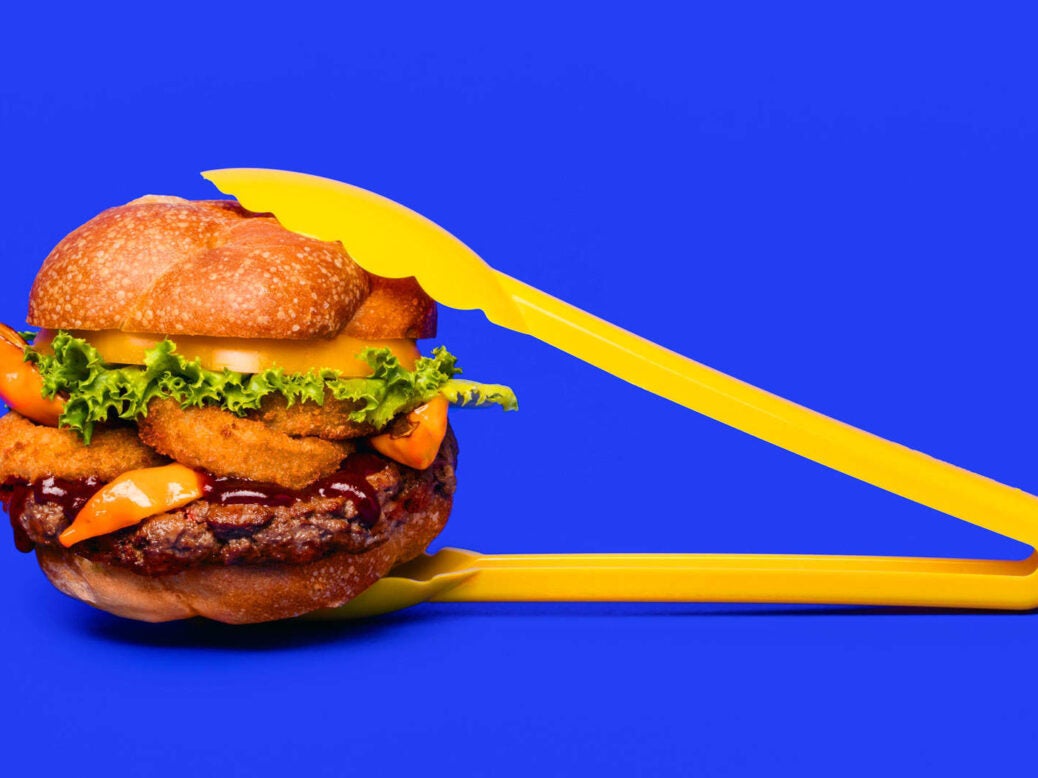 Impossible Foods, the company responsible for the meat-free Impossible Burger, has predicted that sustainability and innovation will become synonymous for future businesses as the realities of climate change set in.
"I believe 'innovative' and 'sustainable' will soon be synonymous in describing a product: all innovation will be focused on rethinking systems to correct the damage we are doing to the planet," Jessica Appelgren, VP of Communications at Impossible Foods, told Verdict.
"The largest challenge businesses are facing today is the same challenge all of us are: climate change. The world has warmed more than one degree Celsius since the Industrial Revolution and the odds are 1 in 20 it will not raise another soon.
"Impossible Foods' mission is purely environmental: to change the way we make the delicious meat and dairy foods consumers love so that we might preserve life on this planet."
The Impossible Burger as a model for sustainability
Impossible Foods has risen to prominence for creating the Impossible Burger, a meat-free burger that looks, tastes, feels and bleeds like the real thing. The product is designed to be more environmentally friendly than meat versions, providing consumers with a non-compromise way to reduce their environmental impact.
And it is this type of product that Impossible Foods believes more businesses should be creating to fulfil their sustainability responsibilities.
"Businesses have a huge role to play. Making things differently; shifting processes away from outdated technologies and being transparent about our footprint is key," said Appelgren.
"Our solution at Impossible Foods is a market-based offering that requires no compromise on the part of consumers, yet offers maximum environmental savings for the planet.
"While sustainability is our top concern as a company, we don't ask that it even be a consideration for the consumer. We believe if you responsibly make a great product that people want, the rest will solve itself."
Impossible Foods to host sustainability event
Later today Impossible Foods will host a sustainability event entitled Mission: Earth on the future, sustainability and the role of food.
Set to be streamed on Facebook Live from 7:15pm EST tonight, the event will include a panel discussion with Impossible Foods CEO Dr Pat Brown. He will be joined by co-working giant We Work's sustainability VP, Lindsay Baker, alongside Professor Jeffrey Sachs from the Center for Sustainable Development and former EPA Administrator Governor Christine Todd Whitman.
At the same time, the company will release its second annual sustainability report alongside its first short film, both of which reflect the brand's focus on reducing humanity's impact on the global environment.
It is this kind of effort that Impossible Foods believes will become more widespread in the future.
"The future of sustainability will involve collective action," said Applegren.
"Consumers are becoming more savvy and want to put their money toward their values. Companies like Ben and Jerry's and Patagonia are great examples of how to leverage collective action to drive sustainability."