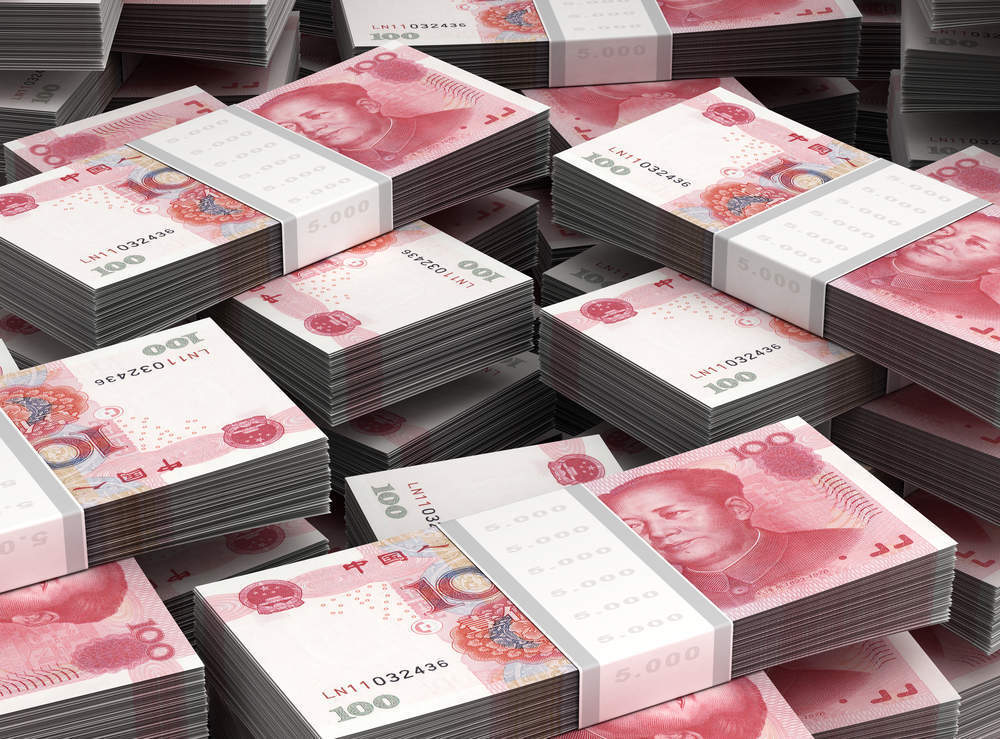 Beijing launched its Bond Connect programme on Monday, allowing foreign investors to buy and sell Chinese bonds.
The scheme is part of the Chinese government's push to bring in foreign capital by opening up its financial markets.
China's bond market, worth an estimated $9trn is the third-largest in the world, behind the US and Japan.
However, at present, just two percent of Chinese bonds are foreign-owned.
On the first day of the scheme's launch, global investors purchased $721.4m of bonds, Reuters reported.
HSBC Holdings and an asset management unit of the Bank of China were the among the first to trade through the scheme, with about $300m worth of bonds purchased in early trading.
"The launch of the Bond Connect marks a major milestone in the history of global bond markets. Low activity will mean minimal short term repercussions on markets but as volumes pickup, China's importance for fixed income investments will grow considerably," Jasper Lawler, a senior market analyst at the London Capital Group told Verdict.
The date of the Bond Connect programme's launch is also symbolic; coinciding with the 20th anniversary of Hong Kong's handover to Chinese rule.
Carrie Lam, Hong Kong's leader, said the programme marked "another new chapter in the development of mutual capital markets access between the mainland and Hong Kong."
Bonds offer investors a fixed rate of interest and are relatively risk-free given full repayment is expected when the bond expires.
Chinese regulators formally approved the Bond Connect scheme in May.
"Ever since Hong Kong returned to China it has served as an important market for China," said Pan Gongsheng, deputy governor of the People's Bank of China.