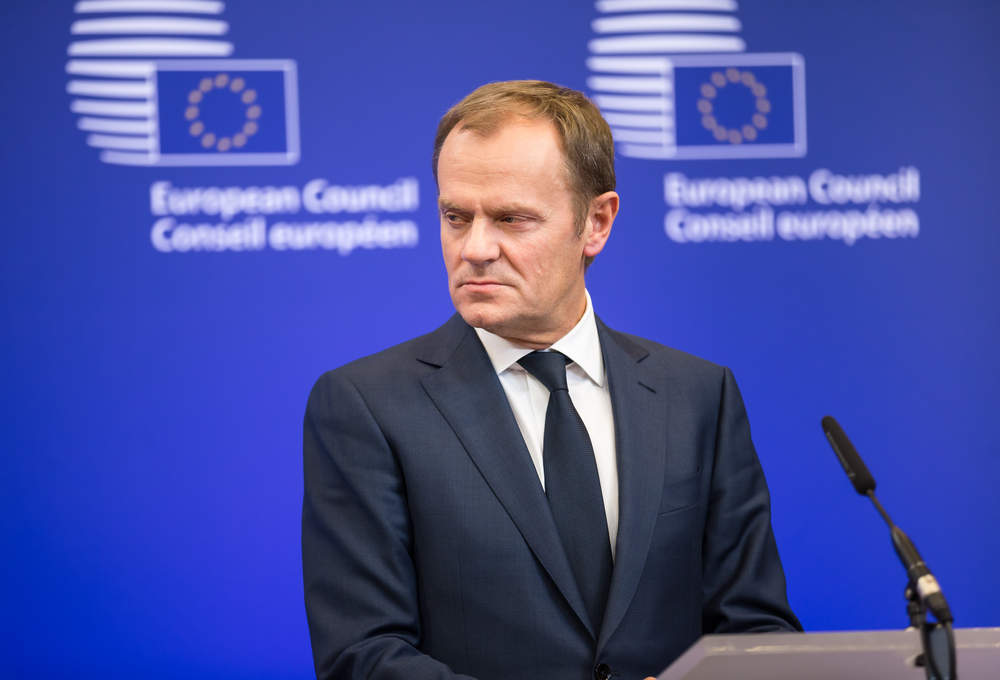 Japan and the European Union (EU) signed a free-trade deal on Thursday, creating the world's biggest open economic area.
On the eve of a G20 summit meeting of world leaders in Germany, the agreement presents a direct challenge to US president Donald Trump's protectionism.
At a joint news conference with EU institutional chiefs Donald Tusk and Jean-Claude Juncker, Japanese Prime Minister Shinzo Abe told reporters:
Ahead of the G20 summit tomorrow, I believe Japan and the EU are demonstrating our strong political will to fly the flag for free trade against a shift toward protectionism.
Japan and the EU will now trade goods without tariff barriers between them, although the details of the deal have not yet been confirmed.
Donald Tusk, the president of the European Council, said at the news conference in Brussels:
Although some are saying that the time of isolationism and disintegration is coming again, we are demonstrating that this is not the case. The world really doesn't need to go a hundred years back in time. Quite the opposite.
The agreement will increase the flow of Japanese cars to Europe and EU food to Japan.
Tusk added that despite Brexit, the agreement represented the EU's commitment to world trade:
We did it. We concluded EU-Japan political and trade talks. EU is more and more engaged globally.