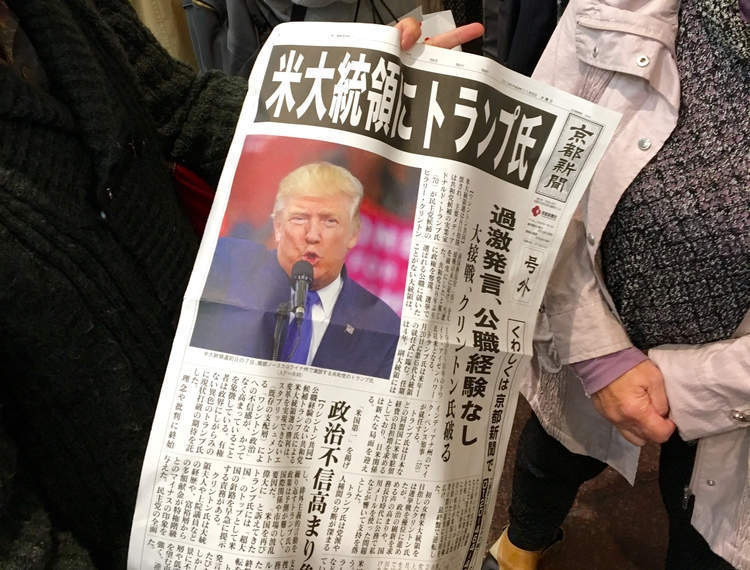 Japan's Prime Minister Shinzo Abe is flying to the US state of Florida to meet with US President Donald Trump at his Mar-a-Lago retreat — the sixth meeting between the two leaders since Trump came to power a little over a year ago.
Trump has forged close ties with Abe over rounds of golf during Abe's US trips and Trump's visit to Tokyo last November.
This two-day meeting comes ahead of a highly anticipated summit between Trump and North Korean leader Kim Jong-un in late May or early June.
Meanwhile, Abe has plans to meet with China's President Xi Jinping later this year and may also meet with Kim.
The first time Abe visited Mar-a-Lago in February last year, North Korea launched a ballistic missile test.
Abe is expected to seek reassurances from Trump that Japan's security is not inadvertently compromised in any Trump-Kim discussions.
Abe told Japan's parliament last week he would ask Trump to seek elimination of all North Korean missiles that could reach Japan.
Before he set off for Florida, Abe told reporters:
I want to reaffirm our cooperation on North Korea, our cooperation on economic matters, and show the strong ties between our two countries.
It's thought the two will also discuss US tariffs on imports of aluminium and steel and regional tensions due to Chinese activity in the South China Sea.
Abe could also urge Trump to rejoin the Trans-Pacific Partnership, the regional trade deal that Trump pulled out of during his first week in office and last week said he would reconsider.
Over recent years Japan has faced increasing threats from China and North Korea though the country's economy has been gradually improving.
However, Abe is struggling with declining popularity because of scandals over suspected cronyism.
Two separate domestic scandals that have followed Abe for more than a year are starting to damage his political standing. A growing number of people in Japan now say Abe will not reach his ambition to be the country's longest-serving prime minister.
Former Japanese Prime Minister Junichiro Koizumi told magazine Weekly Asahi that Abe might resign when the current session of parliament ends in June.
The latest poll showed approval ratings for Abe's cabinet has dropped to 37% — a previous poll put government approval at just 27%.
Last weekend thousands of protesters gathered in front of Japan's parliament calling for Abe to step down.