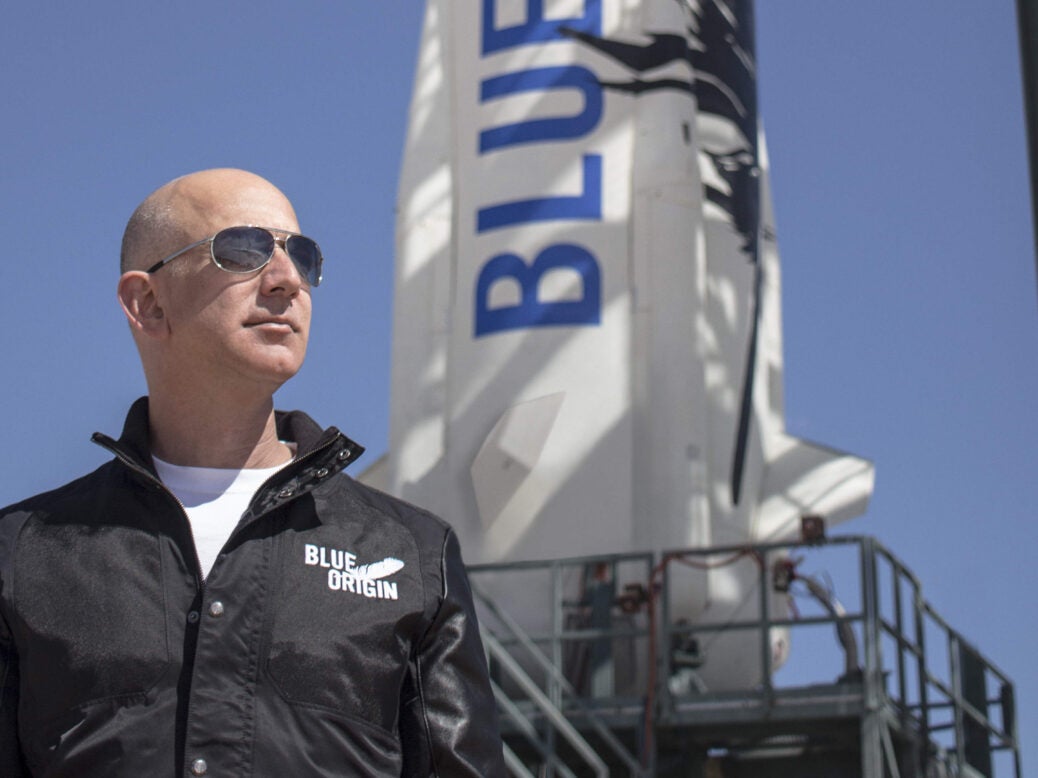 Jeff Bezos' net worth briefly hit $90.9bn yesterday, making him the richest man in the world though not for very long.
As Bloomberg reported, Amazon's share price, which had climbed ahead of its latest earnings, fell back before the market close in New York, when Bezos' wealth would have officially overtaken Microsoft founder and philanthropist Bill Gates, who has held the top spot since May 2013.
However, Bezos' e-commerce company, Amazon, disappointed in its latest quarter – a surge in trading ahead of the results fell back and shares were sold of in after hours trading following the announcement.
Amazon surprised investors by delivering a huge miss on its second quarter with earnings per share of 40 cents, far under expectations of $1.42.
Net income fell 77 per cent to $197m from $857m, a year earlier, as it chased revenue growth and invested in a variety of new areas, such as video and new country expansion.
Revenue was however up for the three months to June was $38bn (£29.1bn), 25 percent higher than the same period last year and ahead of analyst expectations compiled by Reuters of $37.2bn.
"Our teams remain heads-down and focused on customers," said Bezos.
Amazon's share price will, in all likelihood, pick back up again in coming months putting Bezos back in the top spot some time very soon.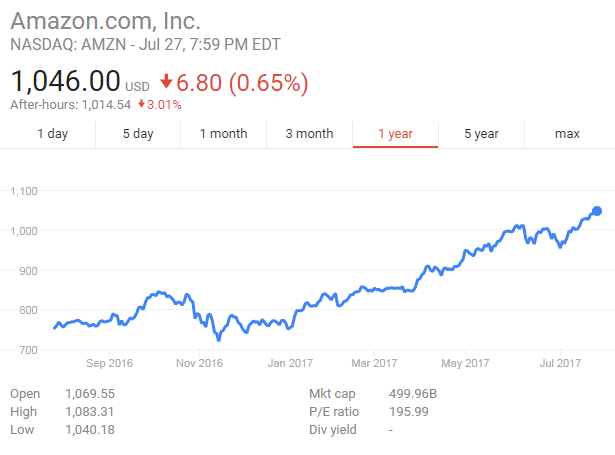 Verdict spoke to Oliver Williams, of GlobalData WealthInsight, to discuss the trajectory of Bezos' wealth and what could happen in the future.
Verdict: Bezos has now overtaken Gates as the richest man in the world. Is this significant?
Williams: The billionaires can swap around easily and they often do. Gates has been in top spot 18 out of the past 25 years, so he's obviously held out for a long time. But within those 25 years, there's been a lot of jostling between Gates, Warren Buffet and Carlos Slim, for the top spot.
What can cause these dramatic changes in wealth to happen?
W: It all depends on the results from their main companies – so Microsoft hasn't done very well, and Gates lost $200m of his personal wealth, and Amazon has started making profits recently, and that obviously affects their personal wealth enormously.
Billionaires like to give (a very small amount) of their money away – Gates to his foundation and Bezos to his space exploration company Blue Origin. How can they stay so rich?
W: Yes, it's interesting because the Bill and Melinda Gates Foundation is the world's largest private charitable foundation, so it's testament to Gates' business skills that he has the world's richest personal wealth and runs the largest private charitable foundation. Obviously, that makes changes to his personal wealth – he cannot be the world's first trillionaire for example and give away all his wealth.
Amazon has only just started making a profit – that level of personal wealth with a company that has only just started being profitable is interesting.
What about Bezos' plans to sell 1m Amazon shares every year to fund Blue Origin, how will this affect his status? 
W: Anyone with significant wealth diversifies to minimise their risk.
Jeff Bezos is doing that, only he is putting it into rockets and space travel, which is the complete opposite from building a steady profile – it's going to a completely volatile line of work.
But, if his rockets go well and work better than Elon Musk's rockets than he will do well and I'm sure his wealth will grow from it. If they don't do well, then the opposite will happen.
What wider trends does Bezos's rise show?
W: He is a younger guy than Gates, he is more active in his business and he owns more of his business than Gates or anyone else on that top spot. What is interesting though, is that Amazon has only just started making a profit – that level of personal wealth with a company that has only just started being profitable is interesting.
It can be indicative of this whole trend in the tech industry to have unprofitable businesses which are worth billions and billions; it makes them more vulnerable because they don't have a proven record model.
Is Amazon vulnerable?
W: It's different for Amazon; they have started making their ventures profitable.
It's making money out of its cloud services and Amazon Prime is starting to become profitable with investments in its own content to rival Netflix.
Amazon is turning profitable, and once it turns that corner investors won't allow it to go back.
How long until we can expect our first trillionaire?
W: With Gates, he couldn't be the world's first trillionaire and at the same time give all his wealth away. I'm quite skeptical to all this chat about trillionaires anyway – I don't think it's going to happen for a long time.
If you look at the current wealth of top billionaire, Gates is thought to be worth over $90bn, so he still has a long way to go before $100bn in worth and $1trn is equal to $1000bn.
It's going to take quite a few years before inflation and everything else picks up to a stage where private wealth can surpass that mark.