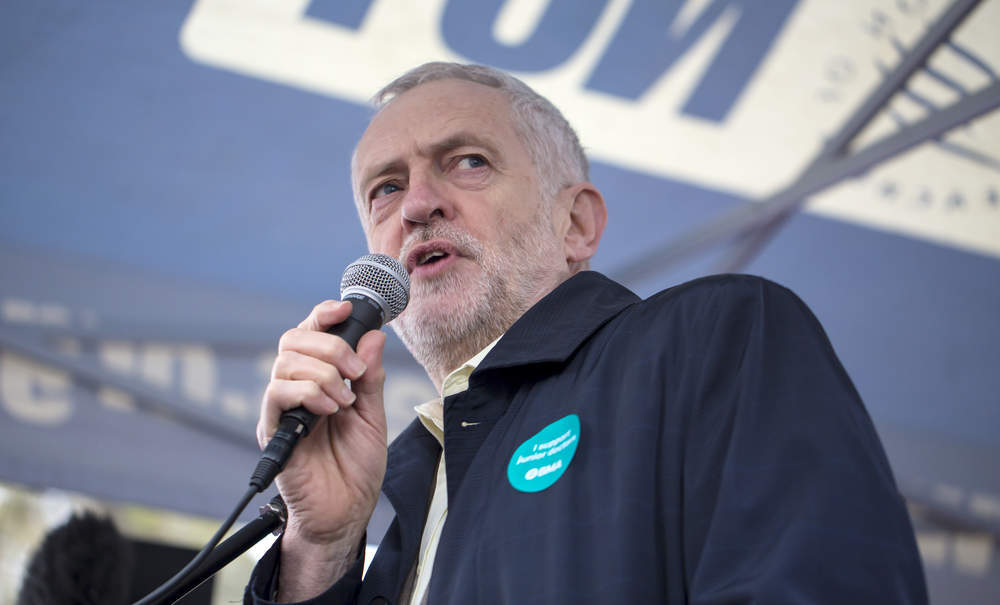 As Labour leader during the referendum, many expected Jeremy Corbyn to become a prominent figure in the Remain campaign. Rather surprisingly, however, Corbyn mostly stayed out of the debate.
Characterised by Financial Times writer James Blitz as a "Brexit bystander", Corbyn's contribution to the Remain campaign was often hamstrung by his previously-expressed euroscepticism.
Why was Corbyn to reticent in speaking about Brexit?
The issue with Corbyn and Brexit is that, judging from his statements, the Labour leader doesn't like the EU.
Unfortunately, his position is in stark contrast to the views of his party.
Discussing his own opposition to the EU could drive a wedge between Corbyn and his colleagues and voters.
On the other hand, whole-heartedly supporting the Remain campaign would risk Corbyn looking hypocritical. As it stood, Corbyn was stuck between a rock and a hard place.
How well do you
really

know your competitors?

Access the most comprehensive Company Profiles on the market, powered by GlobalData. Save hours of research. Gain competitive edge.
Company Profile – free sample
Thank you!
Your download email will arrive shortly
Not ready to buy yet? Download a free sample
We are confident about the unique quality of our Company Profiles. However, we want you to make the most beneficial decision for your business, so we offer a free sample that you can download by submitting the below form
By GlobalData
A no-confidence vote supported by 172 of the 229 Labour MPs launched a leadership contest against Corbyn.
Corbyn's perceived halfhearted gestures towards supporting the Remain campaign, which most Labour MPs supported, were a key reason for the contest.
One MP who chose to remain nameless spoke to the Guardian about the reasons behind the leadership challenge and said:
His refusal to accept any blame for the referendum defeat turned off a number of colleagues from the left who were considering abstaining or voting for him.
Eventually Corbyn won the leadership challenge, defeating his rival Owen Smith with 61.8 percent of the vote.
How has Corbyn voted on the EU and Brexit?
Jeremy Corbyn's first association with euroscepticism came in 1975.
Corbyn admitted to Reuters that he voted no in a referendum on Britain joining the European Economic Community.
Later, Corbyn voted against the ratification of the Maastricht Treaty (essentially the formation of the eurozone) in 1993.
Corbyn once again voted against the party line in 2008, voicing his opposition to the EU's Lisbon Treaty.
In 2011, Corbyn once again voiced displeasure at the EU and backed a referendum on Brexit.
When David Cameron visited the EU to try to renegotiate Britain's position, Corbyn threatened again to support a Brexit referendum.
He prefaced his objections by saying he would support a referendum if Cameron negotiated away workers rights or environmental protections. Asked by Huffington Post if he would support a referendum, Corbyn said:
No I wouldn't rule it out… Because Cameron quite clearly follows an agenda which is about trading away workers' rights, is about trading away environmental protection… The EU also knowingly, deliberately maintains a number of tax havens and tax evasion posts around the continent – Luxembourg, Monaco and a number of others – and has this strange relationship with Switzerland which allows a lot of European companies to outsource their profits to Switzerland where tax rates are very low. I think we should be making demands: universal workers' rights, universal environmental protection, end the race to the bottom on corporate taxation, end the race to the bottom in working wage protection. And I think we should be making those demands and negotiating on those demands rather than saying blanketly we're going to support whatever Cameron comes out with… whenever he finally decides to hold this referendum.
However, in September 2015, Corbyn reversed his position, saying this time that he wouldn't seek a referendum. Instead he pledged to reverse any changes Cameron made to workers rights. In a statement he said:
Labour will be campaigning in the referendum for the UK to stay in the European Union… Membership of the European Union helps Britain to create jobs, secure growth, encourage investment and tackle the issues that cross borders… We will, of course, oppose any attempt by the Tory government to undermine workers' rights.
In a Q&A with Labour MPs, Corbyn was asked by one party member to answer definitively whether or not he'd support Britain remaining in the EU. Corbyn's reply was as follows:
Yes. We believe that Britain is better off staying in Europe, and any unacceptable changes the government makes as part of its renegotiation, we will commit to reverse when we have the opportunity by campaigning for change within the EU.
In early June 2016, Corbyn said in a speech that there was an 'overwhelming' case for Britain to vote Remain. He explained:
We, the Labour Party, are overwhelmingly for staying in, because we believe the European Union has brought investment, jobs and protection for workers, consumers and the environment. But also because we recognise that our membership offers a crucial route to meeting the challenges we face in the 21st century, on climate change, on restraining the power of global corporations and ensuring they pay fair taxes, on tackling cyber-crime and terrorism, on ensuring trade is fair with protections for workers and consumers and in addressing refugee movements.
He also accused both sides of the debate of "myth-making and prophecies of doom".
Corbyn did not ever make explicitly clear which way he personally voted in the Brexit referendum.
After the referendum, many criticised Corbyn for his 'lukewarm' enthusiasm for the Remain campaign. This led to the leadership contest mentioned above.
When the dust settled, Gina Miller's supreme court case against Theresa May's sovereign authority to invoke Article 50 without the consent of the House of Commons was a major issue.
Corbyn imposed a three-line whip to force Labour MPs to vote in favour of invoking Article 50. Ultimately, 47 Labour MPs defied the whip to vote against Theresa May triggering Article 50.
Corbyn then had to look forward to a snap election as May sought a mandate for her Brexit negotiations.
It was during this election that Corbyn really came into his own, laying out a much clearer stance on Brexit than before.
In his manifesto, Corbyn made clear that he would not seek another referendum saying "Labour accepts the referendum result and a Labour government will put the national interest first".
Corbyn also suggested that he interpreted the result of Brexit to be an indication that Britain wanted to leave the EU's single market and his Labour party would achieve this aim.
What are Jeremy Corbyn's objections to the EU?
Considering his political opposition to the EU goes back to 1975, Corbyn has some serious misgivings about the EU. Here's what Corbyn has said about the EU in the past:
In a meeting in the House of Commons where Corbyn was now an MP representing Islington North, the then-backbencher outlined his opposition to the 'whole basis of the Maastricht treaty:
… the establishment of a European central bank… independent of national Governments and national economic policies… That will undermine any social objective that any Labour Government in the United Kingdom… would wish to carry out. … It takes us in the opposite direction of an unelected legislative body—the [European] Commission—and, in the case of foreign policy, a policy Commission that will be, in effect, imposing foreign policy on nation states that have fought for their own democratic accountability.
In an interview on LBC radio during the Greek financial crisis, Corbyn was critical of the EU's behaviour:
If Europe becomes a totally brutal organisation that treats every one of its member states in the way the people of Greece have been treated… I think Europe will lose a lot of support from a lot of people.
In a now-deleted article on his website, Corbyn claimed the EU was responsible for human rights atrocities in West Sahara. He also expressed concerns about the EU taking power away from national governments:
The project has always been to create a huge free-market Europe, with ever-limiting powers for national parliaments and an increasingly powerful common foreign and security policy.
In an April 2016 speech where he argued in support of the Remain campaign, Corbyn expressed doubts on the EU:
Over the years I have continued to be critical of many decisions taken by the EU and I remain critical of its shortcomings, from its lack of democratic accountability to the institutional pressure to deregulate or privatise public services. So Europe needs to change. But that change can only come from working with our allies in the EU. It's perfectly possible to be critical and still be convinced we need to remain a member.
Summarizing his position, Corbyn described himself as being keen to 'remain and reform' the EU from the inside.
What role will Corbyn have in the Brexit negotiations going forward?
Despite not winning the 2017 election, Labour increased its share of House of Commons seats, stripping the Conservatives' majority.
This means Corbyn will be in a position to frustrate May's efforts, potentially swinging some key votes in his favour. May has support from the Democratic Unionist Party, ensuring her majority, but Corbyn still has influence.
The Labour leader could convince some pro-Remain Conservatives and other parties' MPs to back unite against May. This would allow him to affect the outcomes of some votes and affect May's negotiating platform.