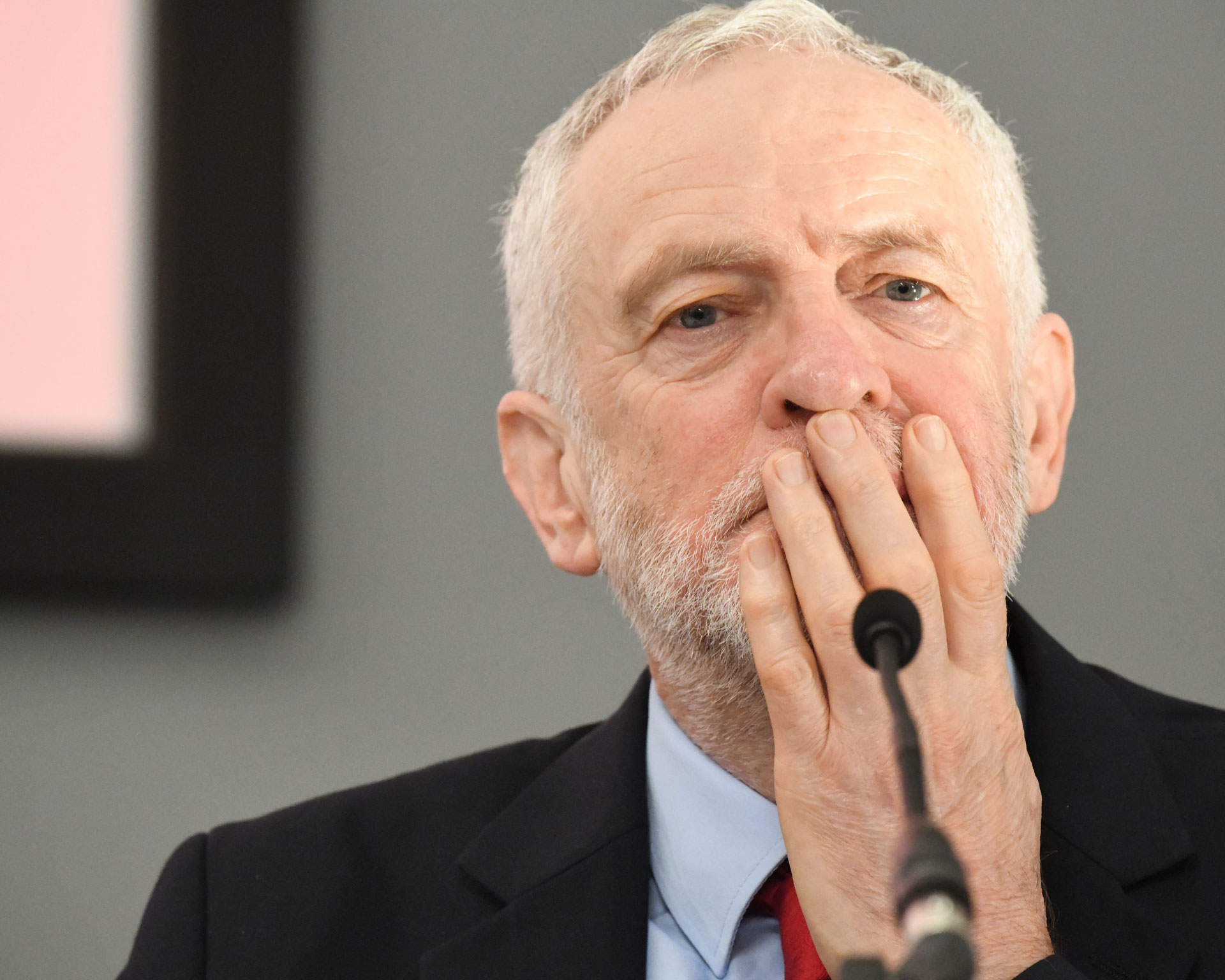 The public social media platform proposed by Labour leader Jeremy Corbyn in his 2018 Alternative MacTaggart Lecture this week has been met by damning criticism from technology industry experts.
Proposed as part of a new British Digital Corporation (BDC), which would take a nationalised approach to online content, the public social media platform would be designed to provide an alternative to social media giants such as Facebook and Twitter.
"A BDC could use all of our best minds, the latest technology and our existing public assets not only to deliver information and entertainment to rival Netflix and Amazon but also to harness data for the public good," said Corbyn in his speech.
"A BDC could develop new technology for online decision making and audience-led commissioning of programmes and even a public social media platform with real privacy and public control over the data that is making Facebook and others so rich."
However, industry experts have been scathing of this proposal, arguing that it would be incredibly difficult to produce a public social media platform capable of competing with established giants.
"I don't believe a publicly / state-sponsored social media platform is the answer or has any hope of being successful," says James Royston, marketing director of audio brand VQ.
How well do you
really

know your competitors?

Access the most comprehensive Company Profiles on the market, powered by GlobalData. Save hours of research. Gain competitive edge.
Company Profile – free sample
Thank you!
Your download email will arrive shortly
Not ready to buy yet? Download a free sample
We are confident about the unique quality of our Company Profiles. However, we want you to make the most beneficial decision for your business, so we offer a free sample that you can download by submitting the below form
By GlobalData
"Any government energy would be far better spent on understanding existing platforms and building robust legislation."
Technical challenges: The problem with building a public social media platform
Leading the litany of concerns over the proposed public social media platform is the technical challenge of building a service that can successfully compete with the established players. Such platforms are not cheap to build or maintain and require significant technical expertise to get right.
"The BBC has shown its ability to innovate ahead of business (iPlayer is the brilliant example) largely because of its long and proud heritage, but in general it is crazy to believe that public institutions are going to innovate ahead of the worldwide technical community – any public social media platform will have a hard time competing," says Julian Ranger, founder of data sharing app Digi.me.
More often than not, digital products developed by governments fail to match up to their commercially run counterparts.
"Government-driven digital services usually have a hard time in the market. Design by committee does not work in the fast-moving internet world," adds Rafael Laguna, CEO of open-source software provider Open-Xchange.
Laguna gives the example of De-Mail, an email service developed by Germany's Deutsche Telekom that was intended to provide citizens with increased security. However, it failed because "it was not really secure, and the people of Germany couldn't care less".
"A 'British Digital Corporation' that tries to compete with Facebook, Google, Twitter and the likes is surely doomed to fail, as it has to compete in the global market," Laguna adds.
"There are many more examples of huge failures in government IT projects everywhere. Anything offered to people needs to compete with the free market, the billion (trillion!) dollar companies. A single government cannot do that."
No better at protecting user data than its rivals
A core premise of Corbyn's public social media platform is to provide "real privacy", however experts are not convinced that this would be the case.
"It would be subject to the same data privacy and GDPR laws as current social networks, so I'm not sure how a public, government-owned platform would be any better at protecting user data, than say Facebook or Twitter," says Simon Heyes, founder of digital marketing brand Novel.
"For privacy we do now have the GDPR – Facebook may not be moving at pace, but move they will have to and the Government's focus should be on all social media providers meeting the new legislation rather than thinking we can create a new public equivalent," adds Ranger.
Then there is the matter of user trust – as much as a public social media platform would need to ensure privacy, it's proponents would also need to convince users that it was safe.
"Signing up to a network in the first place is about taking a leap of trust – trust that the data we as users hand over will be used in the way we agree to it being used," explains Heyes.
"So would you trust a global social network that has extensive experience of running a platform, whose aims are to inflate it's advertising revenues, or would you trust a new public social media platform, whose aim is to give better control over the data (which GDPR does anyway), and whose systems could be hacked more easily (probably) than those of Facebook, Twitter and Snapchat?"
Trust could be a particular problem given the organisation behind the platform: the government. And in this area, Egypt already has proved that gaining the trust of citizens on social media is not easy.
"The Egyptian government set up their own social platform earlier this year – EgFace – to 'protect data and citizens and the stability of the state', but it was met with skepticism and cynicism as many people fear the platform will collect data on citizens and use it to sway elections," says Heyes, adding that this has "echos of Trump and Brexit".
A national solution to a global problem
One key issue with the proposal is that it would see the creation of a national solution to a media type that is inherently global.
"A UK-only Facebook won't work. The benefit of social media is the ability to connect to the world: 'making the world' small," says Ranger.
"The world is not just one platform anyway – social media uses tend to run across multiple platforms, whether Facebook, Instagram, WhatsApp, Twitter, Snapchat and so on."
Ranger argues that as social media is global, any solutions all need to be.
"By all means Government should legislate for the boundaries of tech acceptability – whether privacy, tax, fake news, and so on – but trying to provide these services as a public service is not the right solution," he says. "Technology is international and the solutions in general have to be too."
Not another social network
Even if the government were able to overcome all these issues, there remains one problem that could prove a key hurdle to the idea.
"Users don't want to sign up to yet another social network," explains Heyes.
"In many cases users are coming off social media platforms for the sake of their wellbeing and mental health, and given this is a big area of focus and investment for the current government, surely Corbyn's plans for a public social media platform completely contradict this area."
Social media poses problems, but a government platform isn't the answer
Of course there are very real problems with social media, and solutions to need to be found – however it is comes down to addressing the reality of data sharing, not creating a new platform for the problems to replicate on.
"I think users the world over understand that by using any of these platforms there is a trade-off, their personal data for access to and use of the service," says Royston.
"I think certainly what we've seen from the big platforms is a very real exploitation of this understood trade-off. This exploitation has become public knowledge through recent scandals and the real danger for those platforms is not the fines they may face, but instead the loss of faith from their users and ultimately their departure from the platforms."
The move off social media, which has been driven by activism such as the #DeleteFacebook movement, creates an opportunity to address this, according to Royston.
"This idea of users abandoning platforms is the real momentum for change in the industry – and it comes down to the key question of: 'how much data is someone willing to share for access and use of a service?'," he says.
"I believe this is where regulation has a role to play. Although we all understand the tech world moves faster than regulation so it will always lag, the true check and balance is going to be transparency by the platforms themselves and users taking more personal responsibility to make informed choice as to when enough is enough."