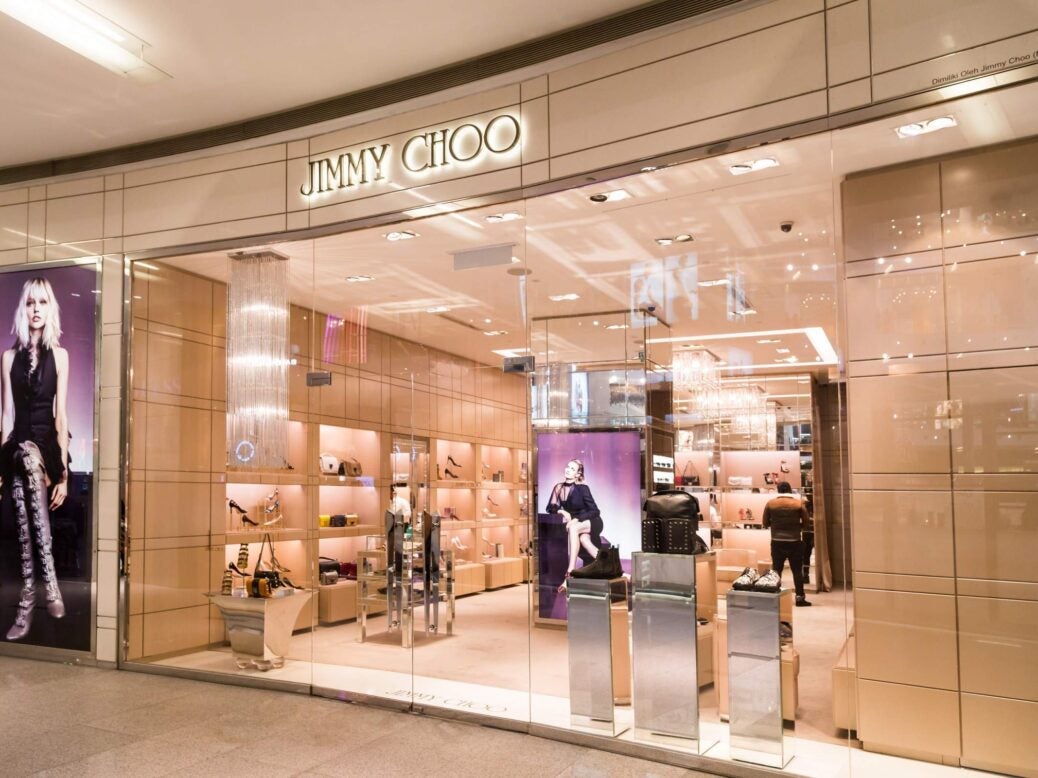 This week, it was announced that ubiquitous handbag brand Michael Kors was buying the luxury shoe brand, Jimmy Choo, in a $1.2bn deal.
Michael Kors will pay 230 pence a share for the legacy shoemaker, in its first ever deal.
Jimmy Choo is known for its prominence in the 1990s TV series, Sex and the City, and its expensive footwear.
The brand, started in London by Tamara Mellon, was put up for sale earlier this year after its majority shareholder JAB Luxury, began plans to move out of the fashion market. Its sales were up in 2016, reporting profits of £42.5m, particularly as a result of the growth of its Men's shoes category.
And since the announcement of the acquisition, its shares were up 17 percent.
"This is a great outcome for Jimmy Choo," Andrew Busby, founder and chief executive of analysis firm Retail Reflections, told Verdict. "It gives them plenty of opportunity for growth and certainty, the management team are being retained so there's no changes there, and they're viewing this in a positive light."
Not everything is so rosy for Jimmy Choo, however. It hasn't been able to compete as well with some of the larger luxury brands, including Saint Laurent and Sophia Webster, which are a hit with the younger demographics, said Honor Strachan, principal retail analyst at GlobalData.
This could be blamed on the constant changes in ownership it's had over the past few years.
Strachan said:
"Jimmy Choo has gone through a number of sales over the past few years, mostly private equity brands. And because it's been through the sales in quick success, it's had quite a turbulent time, which can cause disruption to its growth strategy and creative direction. Also there has been a slowdown in the luxury market over the past couple of years, particularly in Asia. That has contributed to a slowdown in turnover and growth."
American brand Michael Kors is an interesting one to purchase Jimmy Choo, mainly because what the two luxury brands offer is very different. Michael Kors is known for offering affordable luxury, offering handbags and watches that are priced at £200 – £450, as well as a catwalk collection.
It is often found in department stores and outlet malls, which are pushed to offer promotions to customers, contributing to the brand's ubiquity and fall from grace. It has struggled to reach the highs of its 2011 initial public offering, with shares even today falling 0.11 percent.
"Michael Kors got into a promotion driven business, which dilutes the brand, and then consumers are unwilling to pay the full price point. This leads to falling revenues," said Busby.
However, with this acquisition, it looks like it's moving away from the mass-market premium towards more premium products.
"It's used that mass-market offer to gain scale, raise awareness and build up its customer base. Now, it's moving in the right direction, protecting the brand of the future, and its strategy will help Jimmy Choo," said Strachan.
It's fairly commonplace for luxury brands to buy other luxury brands. For instance, earlier this year, the US brand Coach bought handbag brand Kate Spade and accessories brand Stuart Weitzman. As well, Louis Vuitton is owned by LVMH, which also owns Celine and Marc Jacobs.
"The Coach-Kate Spade deal had a similar motivation: the brand was gravitating towards the middle. The deals will allow them to find new avenues for growth which they couldn't do previously, as it's very difficult to do it with the existing brand name," said Busby.
Spurred on by this week's acquisition, Michael Kors has said it wants to acquire more brands and grown different avenues.
"This is an opportunity for these younger brands, or smaller brands, like Coach and Michael Kors, to build scale and become more dominant players in the luxury market," said Strachan.