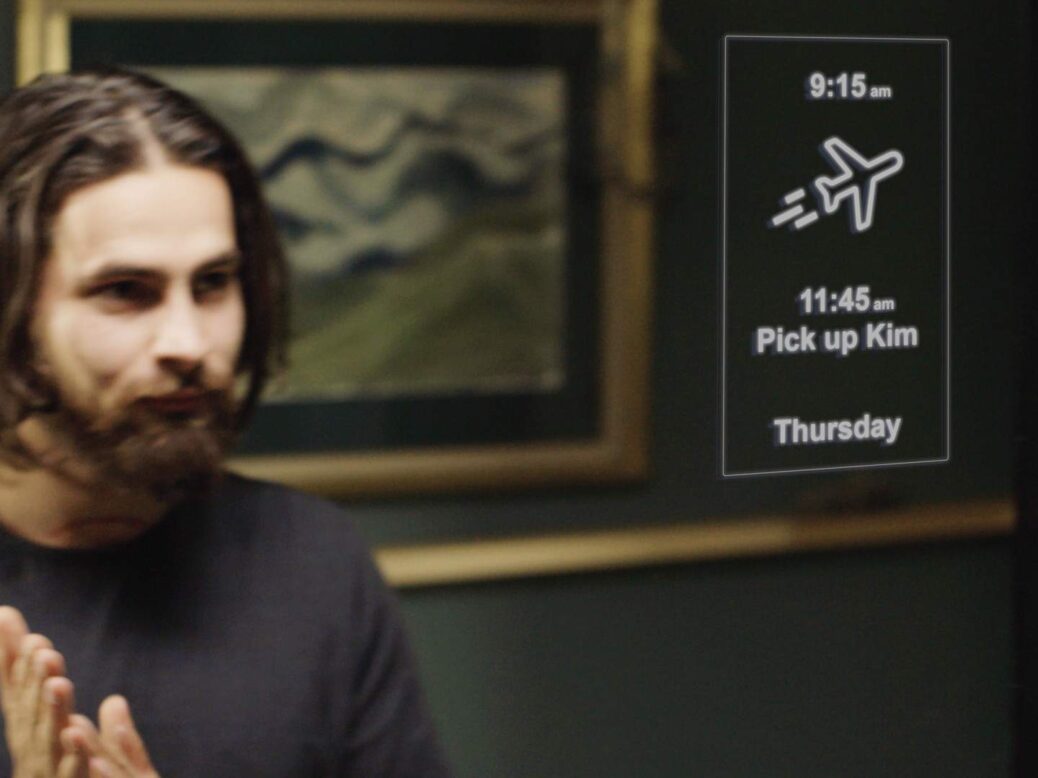 I don't know about you but I seem to waste an incredible amount of time in the morning sitting in bed and looking through notifications on my smartphone.
Instagram likes, Facebook messages, calendar entries; they've all got to be looked through before I get up properly.
The trouble is that by the time I've glanced through all my notifications, I'm running out of time to get ready for work. It sure would be handy if I could do both those things at once.
Well, it seems I'm not the only one who wishes that, and that's why the MirroCool has been receiving such acclaim. It calls itself the world's first smart mirror and is designed to hang in your bathroom and allow you to get all your notifications while you get ready for your day!
Designed to act as a personal assistant the MirroCool is chock-full of applications. The official website lists the following functionalities:
Daily Calendar
Reminders for special events like birthdays
Social media updates (e.g. FB, Twitter, Google +)
News
Text messages
email
Stock report
Weather
Traffic
more to come with free upgrades
All of it can be turned on/off using the accompanying mobile app, MirroApp.
How does it work?
Basically, when you put your MirroCool up on the wall you 'register' your face by taking a photo with its powerful HD cameras. The company behind the product have created proprietary facial recognition technology. This technology makes a face print of you, so the mirror's camera will be able to detect you when you stand in front of it.
You can register an unlimited amount of users so if you have roommates, family members, or frequent guests who'll be using the mirror, you can register them too. Apparently it's even clever enough to spot the difference between twins!
Each person can sync their calendars, social media feeds, text messages, and the like up to MirroCool.
And unlike Google Home or Amazon Echo, the MirroCool doesn't rely on wonky voice-recognition tech at all. The inventors decided that since facial recognition is much more accurate than current voice recognition technology, that would form the main user interface.
The entire device can be controlled with just your face. You can switch between widgets by moving your head right or left and flashing a smile will prompt the mirror to take a selfie for you (which is then sent to the app)! The only other gestures you'll need to teach the mirror are blinking and winking. Once you've got all those, you're good to go.
What about security?
It's hardly surprising that the MirroCool has attracted some speculation about its security implications. After all, most users will probably want to put it in their bathroom. Having an HD camera is your bathroom while you get in the shower might be a worry, right?
Well, there are a variety of safeguards built into the mirror. Firstly, it can be turned onto 'Privacy Mode' using the app. This will turn the camera off. Of course, that does mean that it can't detect the face of whoever is using it so you may want to use that mode sparingly.
However, as for the uploading of photos and such, the cloud storage is two-way encrypted making it difficult to hack into. The server itself is secure and protected.
In fact, security is a feature that was built into the original idea of MirroCool. Home security, that is. There's a Home Away mode that you can use if you're on holiday that uses motion detection to keep your home secure. If the mirror detects any faces it doesn't recognise in this mode it'll snap a picture of the suspect and alert you directly. Then you can call the local police from within the app! Very handy! You can register guest-profiles in this mode too, if you have a house sitter or someone collecting your mail or anything!
The details:
You might be wondering about some of the finer points of the device and if so you should probably check out the official website but for convenience, here's some of the most important specs:
So far only one size is available – 60 x 80 cm or approximately 23.5" x 31.5".
Precisely cut 1/4 thick glass with a thick silver nitrate coating.
Looks like an ordinary mirror when switched off.
You will have to plug it into a wall socket.
HD camera.
High speed quad-core processor, 2GB RAM, built in storage.
5GB cloud storage is free. More can be purchased.
5 inch HD display to show notifications etc.
Water resistant.
Frames come in black, silver, gold, and white.
24/7 helpdesk.
As for the price, at the moment it is unknown. The product can only be pre-ordered on Kickstarter for the time being. The minimum backing to get a mirror is $179 for just the mirror with no frame.
It can be backed for $239 if you want a frame too. As with all Kickstarter campaigns though, the more you pay, the more you can get so have a look at the offers.
MirroCool say that they'll be shipping the mirrors worldwide in November 2017.
Verdict deals analysis methodology
This analysis considers only announced and completed deals from the GlobalData financial deals database and excludes all terminated and rumoured deals. Country and industry are defined according to the headquarters and dominant industry of the target firm. The term 'acquisition' refers to both completed deals and those in the bidding stage.
GlobalData tracks real-time data concerning all merger and acquisition, private equity/venture capital and asset transaction activity around the world from thousands of company websites and other reliable sources.
More in-depth reports and analysis on all reported deals are available for subscribers to GlobalData's deals database.