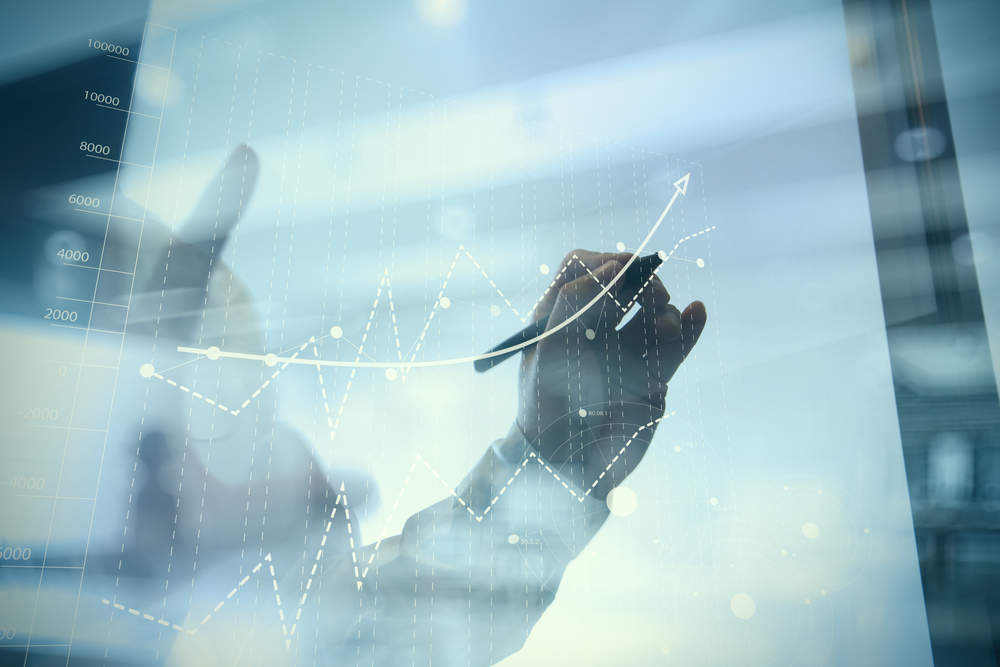 A journalist, an entrepreneur, an astronaut and the heavyweight champion of mixed martial arts walk into a bar. It sounds like the set up to a (lengthy) joke, but it came true at the RISE Conference in Hong Kong yesterday.
The Drum's Asia editor, Charlotte McEleny was joined on stage by Cameron Adams, founder of Canva; a design app which went on to become Australia's first unicorn with a value of over a billion dollars; Mike Massimino, a former astronaut and Columbia University lecturer, and Brandon Vera, heavyweight champion of the world in mixed martial arts. The group were there to talk about success, being at the top of their respective fields, and how they got there.
RISE is ostensibly about inspiring business start-ups, but considering the group was so eclectic, their advice is useful for almost anyone.
So, without further ado, here are a few pieces of advice from a group of people at the top of their respective games.
Getting to the top of the world

How well do you

really

know your competitors?

Access the most comprehensive Company Profiles on the market, powered by GlobalData. Save hours of research. Gain competitive edge.

Company Profile – free sample

Thank you!

Your download email will arrive shortly

Not ready to buy yet? Download a free sample

We are confident about the unique quality of our Company Profiles. However, we want you to make the most beneficial decision for your business, so we offer a free sample that you can download by submitting the below form

By GlobalData

ONE Championship's Brandon Vera, astronaut Mike Massimino, Canva's Cameron Adams and The Drum's Charlotte McEleny Now for something a bit different. This session welcomes panelists that have reached the top of their different fields – be it sport, space travel, or tech. But what did it take to get there, and what is the one lesson they can teach to budding founders & CEOs?

Posted by RISE on Wednesday, July 11, 2018
1. Always be networking.
Adams noted that his personal success with Canva came from the failure of another project. The entrepreneur had been at Google working on a project called Google Wave. Eventually that was cancelled but from that failure, a new success was born:
"Ultimately [Google Wave] didn't end up being a success but out of that I built up my networks and I met my two co-founders on Canva. It was the perfect marriage of minds and over the past six years we've managed to build up an amazing company."
2. Have more than one dream.
While Massimino actually managed to achieve his dream of becoming an astronaut and was lucky enough to have two spaceflights, the real challenge began when he got back down to Earth.
"I was very fortunate. I had this little boy dream of growing up to be an astronaut and was able to get there and enjoy that. It was always in the back of my mind that that was going to have an ending at some point. You do it as long as you can but 18 years was as long as I was an astronaut. I had two trips (into space) and I was very grateful for all of that.

"I think it's important to have more than one dream in life… For me, I think what's important is to keep trying to come up with something else that's going to keep you interested… I always admired people who went from one dream job to the next or one accomplishment to the next and always kept going. You may not quite get there, you may not get that same success all the time, but the important thing for me was to keep trying to get that, not to be settled or satisfied no matter how much success you might have felt you have."
3. Achieving your dream is only half the battle.
Of course, while Massimino's astronaut days are behind him, he still takes the lessons he learned from the experience with him. In particular, he values the sense of perseverance which gained from that experience:
"I think perseverance, in that case, was really important because once you get that opportunity. Once you get to that point where you really want this job or this opportunity or whatever it is that might be that everyone here is trying to do all these wonderful things, and then BANG! You got what you wanted.

"But then the work starts. You go through this and you're sticking in there and not giving up and then your reward is hard work. It's not going to get any easier, it's going to get more difficult. It's those things that got you there, that carrot, that apple, that prize, then you have to do that work. You need that same determination.

"When I was on my missions and we had things go wrong, you could not stop, you had to keep going. I think the path prepares you to be successful once you get there."
4. Stay hungry for success, even when you're at the top.
Although Vera is the heavyweight champion of the world, he doesn't rest on his laurels. When the subject of his success came up, Vera looked uncomfortable, and admitted that he refuses to see himself as at the top of his game:
"I honestly never believe I am on top. I keep myself hungry and I stay humble by always thinking I'm second, I still need to catch up to the first. That's in all aspects of my life… That became my journey of training, sports, learning how to rely on myself, learning that cliché that was in the Rocky movie: no matter how many times you get knocked down, get back up.

"For me I dealt with my whole life that way. Business, training, wins, losses, heavy losses, surgeries, losing contracts… The way I stay where I am is that I stay hungry. I always pretend in the back of my mind that someone is better than me and that somebody is coming after me. The hardest part about being on top is staying there. There's only one focal point for everybody to focus on and that's you. You have to worry about all of them below you. So I put myself on that level with them. I stare up at the top and I reach for it every day. From where I started to where I am now, that's how I climbed that ladder."
5. You get hit by a taxi every day, find your way around it.
While Adams spoke at length about finding the right team, he admitted that one incident in particular really crystallized his philosophy on work:
"The day before we launched I was busy coding in the office and it was 8pm and I thought I should go home and see my kids and my wife, and I jumped on my bicycle which I do every day, and I was heading down the hill when a taxi came out and hit me. I passed out, I woke up on the rode, dripping blood onto the ground… they took me to the hospital, patched me up, and the next day I was at the business. And that stuff happens every day, either literally or figuratively. You get hit by a taxi every day and you just have to deal with it and find your way around it. It just happens at different levels now."
6. Find your team.
One of the most talked-about points of the whole panel came when Massimino brought up his belief in the power of team work:
"Nowadays things are so complicated you need a team and you need to be a good team member in order to be successful. That was our goal at NASA… I think it's important to reach out when you need it, and accept it, and give it when you can give it to other people… For me that's an important lesson, a pillar of success: you can't do it alone."
Vera agreed, paying homage to the team behind his work:
"I've had a lot of people put time, money, energy and faith into me. I use that as a driving force as well… My job is to stay successful so I can hold the team together. So I can keep our company together.

"We were all saying up here, you're not good at everything. You've got to pick and choose your battles and delegate your other responsibilities to people who are better than you. To get on top you've got to use your team and use your team wisely."
And Adams added:
"A lot of my life has been about a journey of self-awareness and understanding what I'm good at, what I'm not good at, and who I need to help me with that. When we started Canva it was the perfect meeting of minds. The jigsaw puzzles all came together. All three of us had our own strengths and our own weaknesses and each of those cancelled the others out. Finding that team, finding the people you trust, and having a great family and support around you is vital and important."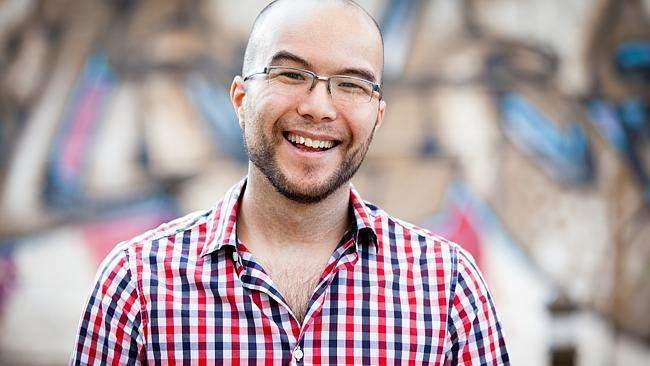 7. Always accept a helping hand.
You never know where opportunity is going to come from and sometimes the smallest ripple can form a tidal wave. That's a lesson Vera learned from his first ever sponsor:
"I am the heavyweight champion of the world, it is just me, myself when I'm competing that night in the event. But this journey that took me to get to there, dating from all the way back when my very first sponsor was asking me how come I wasn't going to a tournament, my answer was because I could not afford gas money. My first sponsor was literally just a guy giving me gas money."
8. Sharing your burdens helps to ease the pressure:
Another significant talking point was about how to deal with pressure. Both Adams and Massimino revealed they have the same strategy for coping with pressure, and it's a simple one: talk to others. Massimino said:
"If you consider yourself part of a team the pressure can be shared. If you look at it like 'I've got to do everything, I'm responsible for everything, I'm the most important one, I'm the only one who can do it." That's when you run into trouble. That's when the pressure will eat you up.

"When you look at life or whatever it is that you're working on, as a team, you realise, I may screw up my part of it but I have my teammates there who can pick me up. Maybe I can help my teammate score the point or do whatever they're going to do to be successful as a team. I might not have the lead role here but I'm going to help the team be successful."
9. Don't allow the pressure to push you into making rash decisions:
While Vera was clear that his approach to dealing with pressure was to 'eat it' rather than share it, he did have one key piece of advice about dealing with pressure which works in either case:
"I would ask of you, try all facets. Ask for help, hold it in, try to figure it out, but the one thing I would definitely not recommend is to take whatever is causing you the headache and react on it. That's a huge problem, especially when you're doing start-up businesses or start-up anything. That leads to a rash decision that's going to mess you up later down the road."
10. Don't give up.
Of course, for all of the panelists, by far the most important piece of advice was that, if you want to get something done, do it. Massimino commented:
"There are a lot of people here who are trying to do things that are difficult. That doesn't mean they're impossible, it means it's unlikely. The chances me getting a chance of being fortunate enough to be selected as an astronaut were low. The probability was point zero, zero, I don't know how many zeroes but there were a lot of them, but there was a one at the end which says it's not impossible. The only way that that one turns to a zero and something will not be possible is if you give up. If you give up, your probability of success is zero, so hang in there."
And Vera added:
"If there's something you really love, if you are pursuing something that you love, not something that you like or something that's going to pay off big later on, if this is something that you love, even if your company is struggling, get up, get up, get up. Figure it out, go ask for help, but please get up and try again."