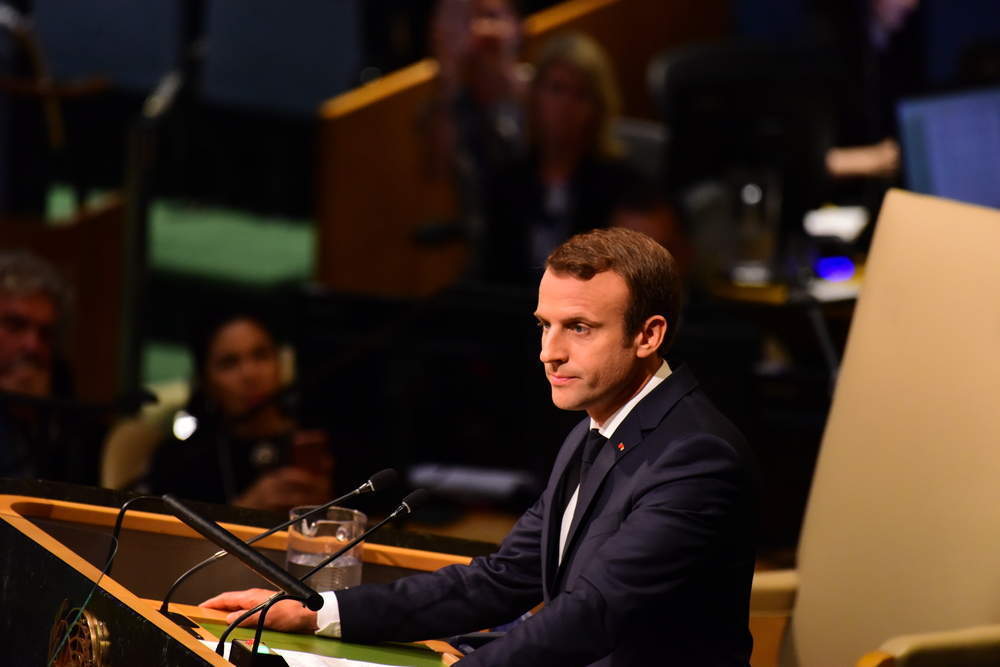 Yesterday French president Emmanuel Macron set out a series of proposals and methods to develop an extensive road map for the European Union.
Macron's long-awaited proposals for the historic reconstruction of the EU are meant to revive the union, which, according to him, has lacked long-term vision for many years, has been weakened by globalisation and bogged-down by bureaucracy.
The reforms come amid a rise of anti-EU populism, framed by the UK's vote last year to quit the trading bloc.
Macron told the Sorbonne University in Paris it was the responsibility of the EU's member states to make it stronger:
Europe has been an idea carried forward for centuries, by pioneers and revolutionaries.
He would leave nothing for those who bring division and hatred, and for those who wish for national withdrawal. For Macron, the only way forward is through the reconstruction of Europe.
To do this he proposed six areas he wants to focus on: security, defence, foreign policy (particularly a partnership with Africa), the ecological transition, digital technology and the economy.
Above all, however Macron said he wants a more integrated Europe.
However, Macrons proposals rely significantly on his German counterpart, Angela Merkel.
After the recent German elections, Macron's task of getting the German government on board has proved to be far more difficult than initially anticipated.
Merkel's victory on Sunday saw a historic breakthrough of the AfD, Germany's far-right nationalist party. After Merkel's current coalition partner, the SPD, decided to go into opposition, Merkel was forced to have talks with two smaller parties: The FDP and the Greens.
The FDP and the Greens have conflicting views on immigration, the environment and the EU.
The leader of the Greens, Cem Ozdemir said the German government, which they hoped to be a part of, should support Macron's goals –"There is no other way".
However, Christian Lindner, head of the Eurosceptic FDP, wants to put the brakes on Macron's plans:
We do not want new budgets for financial transfers in Europe, nor a Eurozone budget, where money would land in France for public spending or in Italy for repairing the mistakes of Berlusconi.
Macron proposed a new partnership between France and Germany. He suggested full integration of their markets by 2024, applying the same rules to their companies, business law and bankruptcy law and signing of a new treaty on 22 January.
Ahead of his speech the FT reported Germany's willingness to cooperate depends largely on Macron's ability to "deliver on commitments to honour EU fiscal rules and lift France out of a low-growth slump."