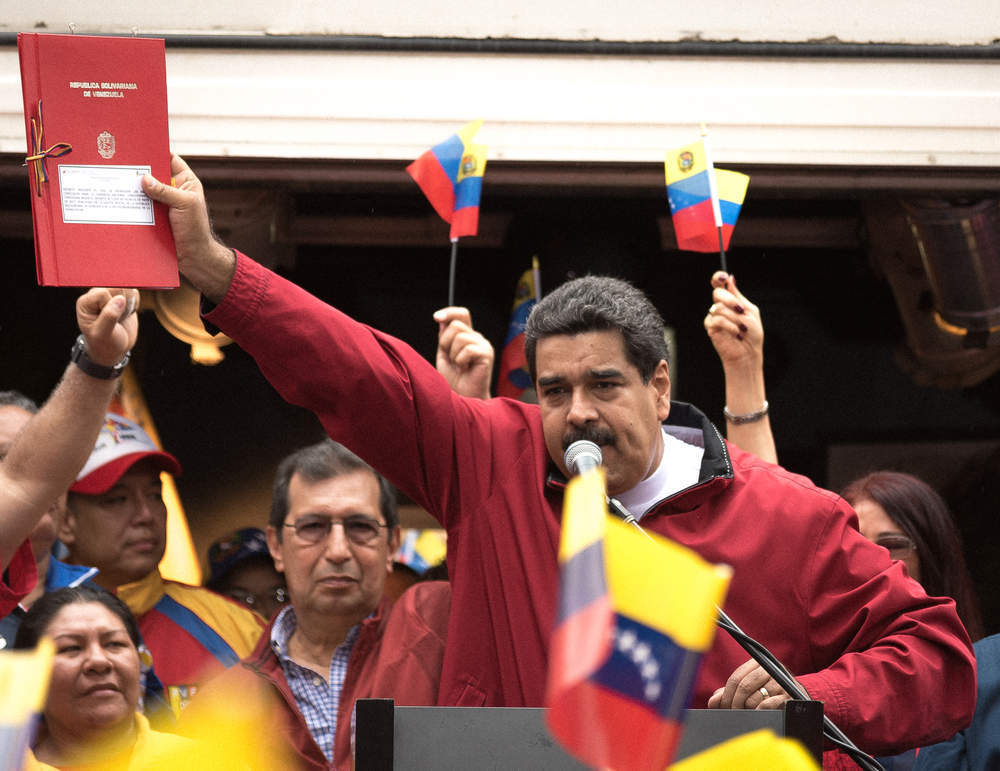 Venezuela's President Nicolas Maduro has announced his plan to tackle Venezuela's staggering inflation — lopping three zeros off the country's increasingly worthless currency, the bolivar.
At present, the largest note in circulation has a face value of 100,000 bolivars, but it's just about enough to buy a cup of coffee. This will be replaced by a new 100-bolivar note, which will come into circulation on 4 June.
In 2008, the late President Hugo Chavez renamed the currency the "strong bolivar" and similarly chopped off three zeros.
Venezuela has also taken to printing money to pay down its debts and tackle fiscal deficits.
The IMF expects the Venezuelan economy to contract 15 percent this year, leading to a cumulative GDP decline of nearly 50 percent since 2013.
Venezuela is battling against widespread food shortages, rampant inflation expected to reach 13,000% this year, and an economy that will likely this year be half the size it was five years ago.
The country is in the midst of the worst economic crisis ever to strike the oil-rich nation — which has the largest oil reserves in the world.
Asdrubal Oliveros, a Caracas-based economist and director of the Ecoanalitica, wrote on Twitter:
Dropping three zeros from the currency without solving the problem driving hyperinflation will help nothing.
Quitarle tres ceros a la moneda sin resolver el problema hiperinflacionario no va a servir de nada…

— Asdrúbal R. Oliveros (@aroliveros) March 22, 2018
Last month Venezuela's new state-controlled cryptocurrency — called the petro — went on sale, designed to raise money for the troubled socialist government and as a way to pay suppliers.
Few expect much from the petro however.
Jean Paul Leidenz, a Caracas economist, told Colombian TV:
Who would give a vote of confidence to a bank that hasn't even been unable to maintain public confidence in the traditional currency?
US financial institutions have been banned from lending the South American country any more money, making refinancing Venezuela's existing debt, and acquiring new debt, nearly impossible.
Last month the US Treasury Department warned the the petro could violate those US sanctions which might have dented investor appetite.